Photo Flash: Paramount Celebrates Opening Of Chicago's First Regional Production Of ONCE
An instant standing ovation and "Wow! Pure Magic!" via AroundTheTownChicago.com sum up how audiences and critics greeted Saturday night's opening of the first Chicago-area regional staging of the Tony Award-winning Best Musical Once at Aurora's Paramount Theatre.
Paramount Artistic Director Jim Corti and Music Director Tom Vendafreddo, who together helmed the Jeff Award-winning Best Production-Musical-Large for the past three seasons, teamed up again to stage this modern-day musical about an Irish busker (Guy), his immigrant fan (Girl) and their eventful week in Dublin as they write, rehearse and record songs from which their beautiful love story unfolds. Barry DeBois plays Guy and Tiffany Topol plays Girl, surrounded on Paramount's glorious stage by their fantastically talented actor/musician co-stars and top-notch production values.
Here are members of Paramount's cast and crew celebrating at the opening night party for Once on Saturday, April 28. The production runs through June 3 at the Paramount Theatre,
23 E. Galena Blvd
. in west suburban Aurora. For tickets and information, visit
http://www.paramountaurora.com
or call (630) 896-6666. Photos by Thomas.
J. King
.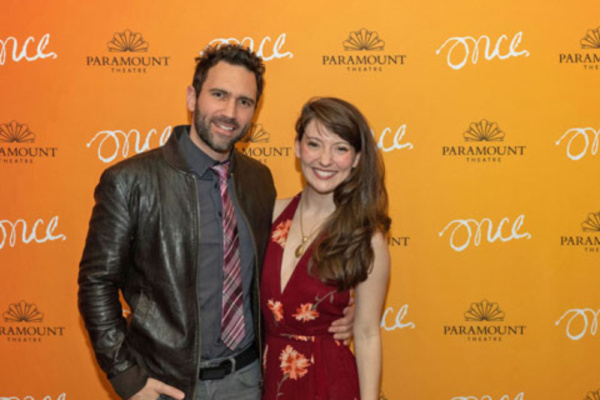 Barry DeBois (Guy) and Tiffany Topol (Girl)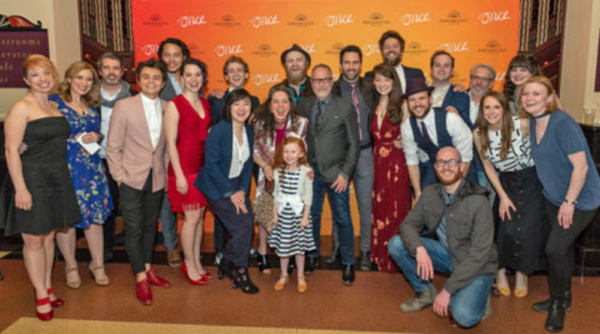 The cast and crew celebrate the opening of Paramount's Once

(Front, kneeling) Grant Alan Watkins (Svec), (back, from left) Jeanne T. Arrigo (Baruska), Cassidy Stirtz (Reza), Nik Kmiecik (Andrej), Tiffany Topol (Girl) and Everleigh Murphy (Ivonka)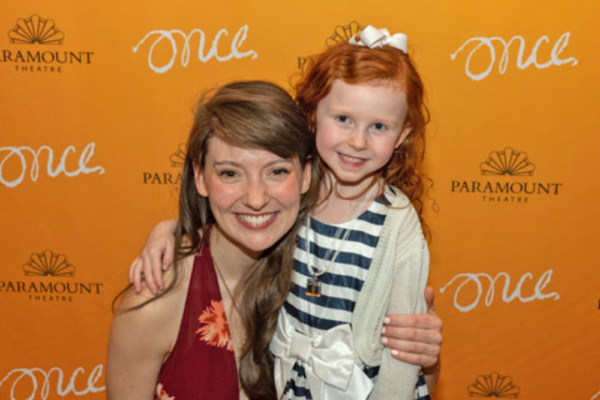 Tiffany Topol (Girl) and Everleigh Murphy (Ivonka)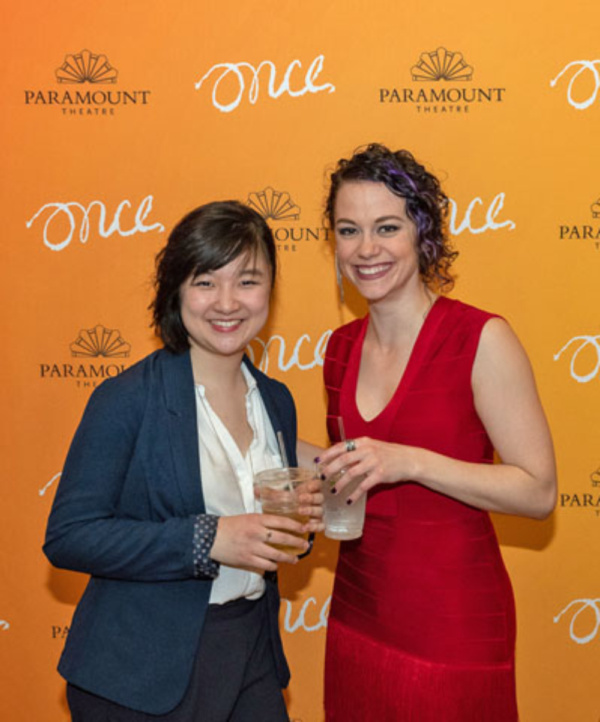 Angel Lin (Eamon) and Cassidy Stirtz (Reza)

Matt Kahler (ensemble), Larry Tobias (Da) and Jon Patrick Penick (Billy)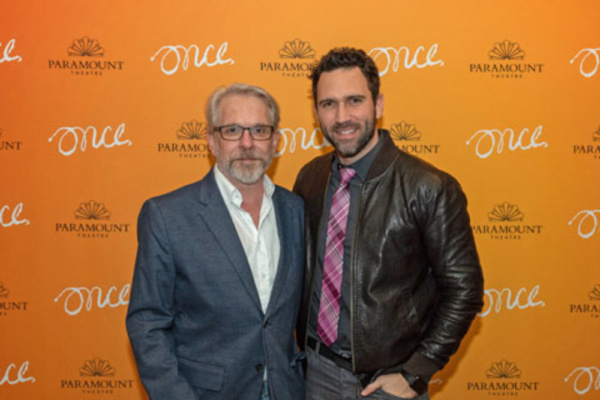 Larry Tobias (Da) and Barry DeBois (Guy)

Matt Kahler (ensemble) and Jon Patrick Penick (Billy)

Barry DeBois (Guy) and Everleigh Murphy (Ivonka)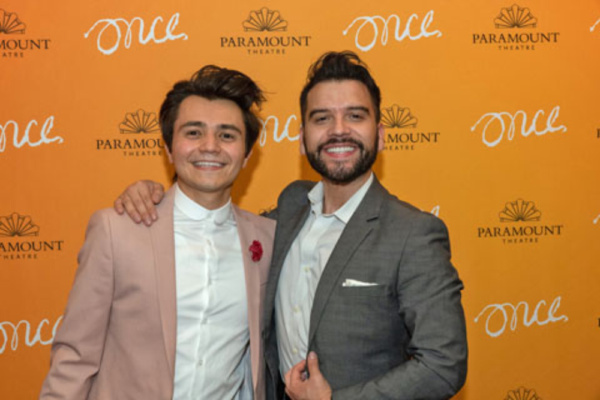 Nik Kmiecik (Andrej) with choreographer William Carlos Angulo

(From left) Choreographer William Carlos Angulo, director Jim Corti, and music director Tom Vendafreddo

Everleigh Murphy (Ivonka) with Paramount Theatre Artistic Director Jim Corti, director of Once