Click Here for More Articles on LEGALLY BLONDE
Photo Flash: LEGALLY BLONDE Opens at the Marriott Theatre
The Marriott Theatre kicks off its 2012 season with the seven-time Tony Award nominated musical LEGALLY BLONDE. Based on the novel by Amanda Brown and the hit 2001 MGM movie of the same name starring Reese Witherspoon, this award-winning Broadway sensation previews opened last night and runs through March 25 at The Marriott Theatre, 10 Marriott Drive, Lincolnshire, IL. Check out opening night photos below!
LEGALLY BLONDE will star Chelsea Packard (Broadway: WICKED and PROMISES, PROMISES; First National Tour of WICKED) as "Elle", Cole Burden (25th Anniversary National Tour of LES MISERABLES) as "Warner", and David Larsen(Broadway: AMERICAN IDIOT, BILLY ELLIOT and GOOD VIBRATIONS) as "Emmett". The production will be Directed and Choreographed by Multi-Jeff Award Winner Marc Robin.
In what Time Magazine raves "One ELLE of a good show", college sweetheart and homecoming queen Elle Woods doesn't take no for an answer. So when she gets dumped by her boyfriend for someone more serious, she puts down her credit cards, hits the books, and sets out where no other Delta Nu has gone before - Harvard Law School. From the social whirl of sunny California campus life to the Harvard Halls of Justice, this all-singing, all-dancing, feel good musical comedy will give audiences a fresh and effervescent evening of fun, stylishly wrapped up in a smart pink bow! The verdict? This much fun should not be legal!
LEGALLY BLONDE was hailed by The Daily Telegraph as "Musical theatre at its best - great songs, witty lines. Smart, sassy, spectacular" and the Daily Express raves "Hilarious. Brilliant. Truly Spectacular." The Independent calls LEGALLY BLONDE "Ridiculously enjoyable from start to finish. PERFECTION", and The New York Times opined, "High-energy, empty-calories, and expensive-looking hymn to the glories of girlishness!"In addition to the seven Tony Award nominations LEGALLY BLONDE received during its first year on Broadway, the musical was also honored with ten 2007 Drama Desk Award Nominations and a 2007 Outer Critics Circle Award.
Joining Chelsea Packard as "Elle Woods", Cole Burden as "Warner Huntington III" and David Larsen as "Emmet Forest" will be Gene Weygandt as "Professor Callahan", Christine Sherrill as "Paulette", Stephanie Binetti as "Vivienne", Summer Naomi Smart as "Brooke", Tiffany Topol as "Margot", Lara Filip as "Enid", Vanessa Panerosa as "Pilar", Alexandra E. Palkovic as "Serena", Julius Carter as "Grandmast Chad", Will Skrip as "Aaron", Steve Calzaretta as "Kyle" and Scott Alan Jones as "Padamadan/Nikkos". The ensemble includes Barbara Jo Bednarczuk, Jamie Cooper, James Lee Glatz, Brian Hoffman, Amber Mak, Matt Raftery, Laura Savage and Leslie Taylor.
Lead Artistic Director
Andy Hite
heads the Artistic Team for LEGALLY BLONDE with Direction and Choreography by
Marc Robin
and Music Direction by
Ryan T. Nelson
. Set Design is by
Tom Ryan
, Costume Design by Nancy Missimi, Lighting Design by
Diane Williams
, Sound Design by Bob Gilmartin and Props Design by Sally Weiss. Patti Garwood conducts the
Marriott Theatre
Orchestra.The performance schedule is Wednesdays at 1:00 p.m. and 8:00 p.m., Thursdays and Fridays at 8:00 p.m., Saturdays at 4:30 p.m. and 8:00 p.m., and Sundays at 1:00 p.m. and 5:00 p.m. Ticket prices range from $40 to $48, plus tax and handling fees. Seniors and students receive $5.00 off a full price theatre ticket on Wednesday at 1:00 p.m., Saturday at 4:30 p.m. and Sunday at 1:00 p.m. and 5:00 p.m. On Wednesday and Thursday evenings a limited number of Dinner and Theatre tickets are available for $55.00 per person plus handling fees. Dinner is at Kings Wharf Restaurant or the Fairfield Inn (based on dining availability). Free parking is available at all performances. To reserve tickets with a major credit card, call the
Marriott Theatre
Box Office at 847.634.0200 or
www.TicketMaster.com
. Visit
www.MarriottTheater.com
for more information.
Photo Credit: Peter Coombs/The Marriott Theatre


Christine Sherrill and Steve Calzaretta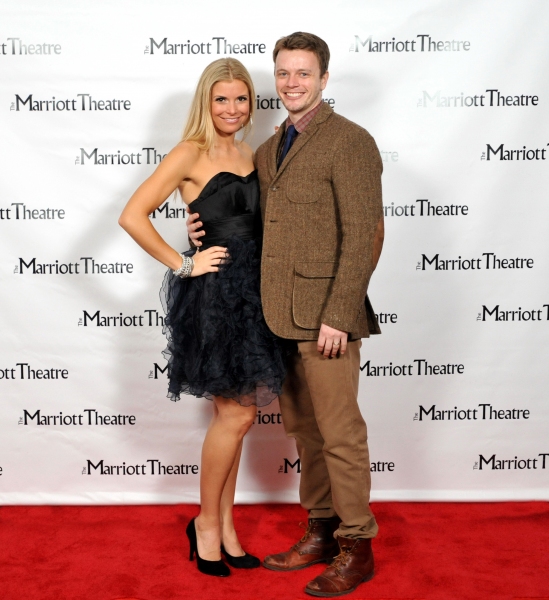 Chelsea Packard and David Larsen

Amber Mak and Barbara Jo Bednarczuk

Amanda Tanguay, Leslie Taylor and Laura Savage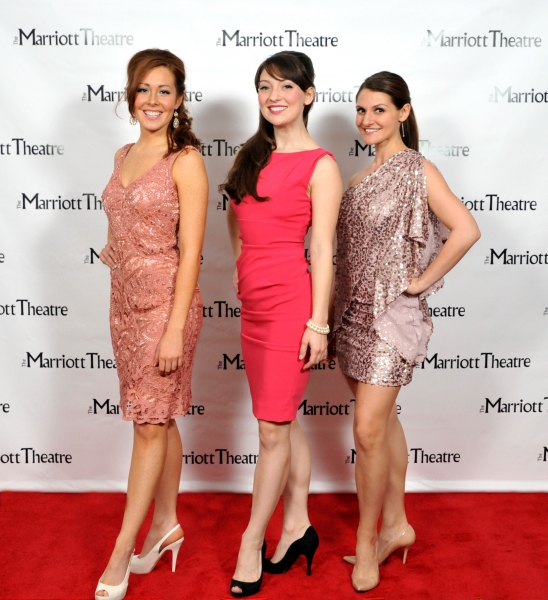 Alexandra E. Palkovic, Tiffany Topol and Vanessa Panerosa

Summer Naomi Smart and Gene Weygandt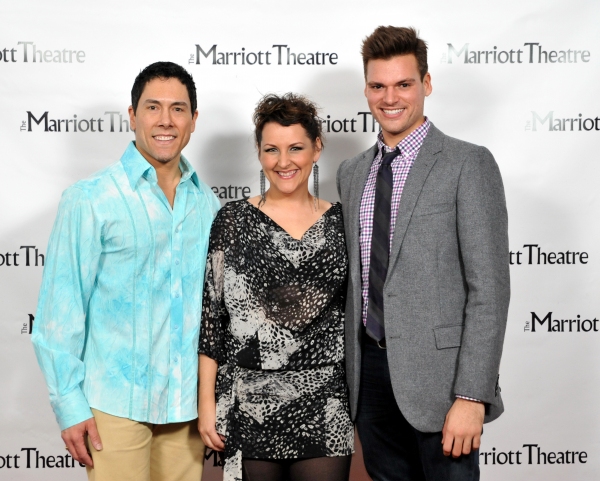 Scott Alan Jones, Lara Filip and Will Skrip

James Lee Glatz, Jameson Cooper and Matt Raftery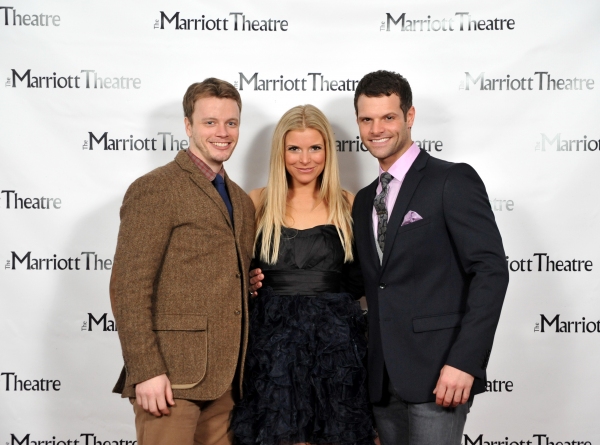 David Larsen, Chelsea Packard and Cole Burden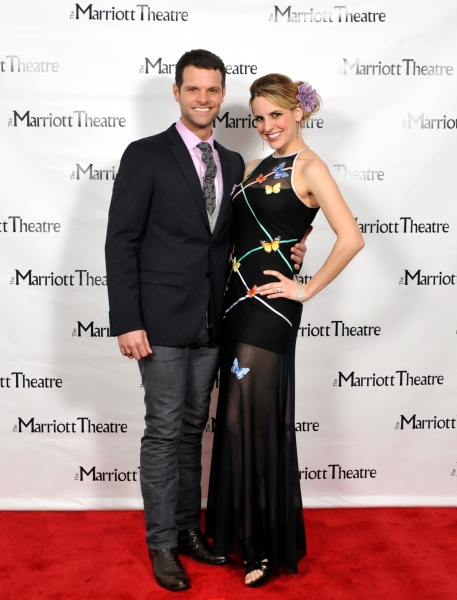 Cole Burden and Stephanie Binetti

Featured This Week on Stage Door
Shoutouts, Classes, and More from Your Favorite Broadway Stars
Related Articles
More Hot Stories For You