Latest News on Alan Jones:
Latest News on Alan Jones
Stage Credits
  [West End]
Original London Production, 1959
Performer
  [Broadway]
Original Broadway Production, 1933
California Collegian
California Collegian
  [Broadway]
Original Broadway Production, 1930
Performer
Performer
Alan Jones News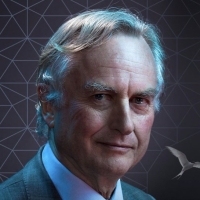 Hosts Announced For AN EVENING WITH RICHARD DAWKINS Austalian Tour
by A.A. Cristi - Jan 18, 2023
World-renowned evolutionary biologist, author, and public intellectual, Richard Dawkins, makes his highly anticipated return to Australia in less than one month for a national tour, kicking off on Friday 17 February in Melbourne.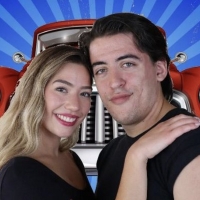 GREASE Comes to The Beverly Theatre Guild This Month
by Stephi Wild - Oct 10, 2022
Fifty years after its debut, "Grease" is still the word. The Beverly Theatre Guild kicks off its 60th season with a stage production of the knock-your-bobby-socks-off musical Grease at 7:30 p.m. Oct. 21 & 22 and 2 p.m. on Oct. 23 at the Baer Theatre at Morgan Park Academy Arts Center in Chicago.
Beverly Theatre Guild Chicago Announces Its Cast Of GREASE
by A.A. Cristi - Sep 15, 2022
The Beverly Theatre Guild has announced the cast for the opening show of its 60th season musical production, Grease.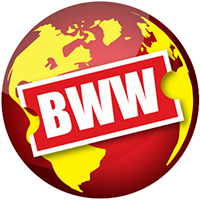 BUDDY - THE BUDDY HOLLY STORY Will Open at NSMT in August
by Stephi Wild - Jul 27, 2022
The stage at Bill Hanney's award-winning North Shore Music Theatre (NSMT) is set to rock with BUDDY - THE BUDDY HOLLY STORY Buddy Holly rose to fame in 1956 and set the music world on fire, forever changing the face and sound of rock 'n' roll before his tragic end in 1959 – the day the music died.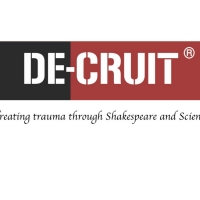 DE-CRUIT Presents Three Shakespeare Adaptations This Summer
by Stephi Wild - Jul 7, 2022
DE-CRUIT has announced a three-show series at Theatre Row July 15 through August 20. Each production is a two-person adaptation of one of Shakespeare's classics, written and performed by DE-CRUIT founders Dawn Stern and Stephan Wolfert.
Director Cecilia Robles' Film TINDER TANGO Announced As Official Selection Of Dances With Films Festival
by A.A. Cristi - Aug 26, 2021
Online dating takes a horrific turn on Cecilia Robles' short film Tinder Tango.  A dreamy Tinder match of two tango aficionados who meet for the first time, and it turns out to be a hell of a date.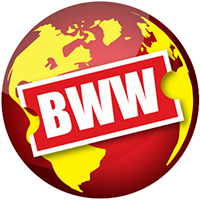 Parity Productions To Honor And Announce Winners Of Parity Commission Oct. 16th
by Julie Musbach - Sep 10, 2019
Theatre production company Parity Productions, a producer of new work that ensures they fill at least 50% of the creative positions (playwrights, directors, and designers) on their productions with women and/or trans and gender nonconforming (TGNC) artists, is hosting their third annual Awards Ceremony and Celebration on Wednesday, October 16 from 6pm-9pm at Theaterlab, honoring and announcing the winners of the third Annual Parity Commission.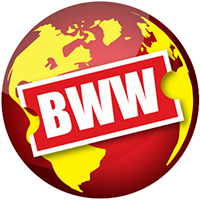 A.R.T. Raises Record-Breaking $1.4 Million At April 1 Gala
by A.A. Cristi - Apr 4, 2019
The American Repertory Theater (A.R.T.) at Harvard University, under the leadership of Terrie and Bradley Bloom Artistic Director Diane Paulus and Executive Producer Diane Borger, raised a record $1.4 million in support of the theater's artistic, community, and education programs at its annual fundraising gala held last Monday, April 1. More than 500 guests attended the event at the Boch Center Wang Theatre that celebrated Paulus' 10th anniversary season and honored Harvard President Emerita Drew Gilpin Faust with the theater's Angel Award.
Photo Coverage: Inside Ohio Artists Gathering's SUMMER OF '63 REHEARSAL
by Jerri Shafer - Aug 29, 2018
The inaugural Ohio Artists Gathering hosted its first public event tonight at Short North Stage! Pictured is the talented cast and creative team of an original show called "Summer of '63" written by York Walker and directed by Alan Jones. Tonight they welcomed the general public to sit in on a brief snippet of the workshop process that the actors must go through in order to take the show from page to stage. They will be performing "Summer of '63" as a staged reading this Friday at Short North Stage. Go to www.ohioartistsgathering.com for tickets and more details. Also, feel free to follow @ohioartistsgathering on Instagram, Twitter, and Facebook to keep up on all the events happening this week.
REACH Starring Garrett Clayton, Jordan Doww, Joey Bragg, and Johnny James Fiore on DigitalHD and in Theatres October 19
by Macon Prickett - Jul 26, 2018
Freestyle Digital Media, the digital film distribution division of Byron Allen's Entertainment Studios, has acquired North American digital rights for REACH, the high-school drama about bullying from the perspective of the bully, the bullied, and the bystanders. REACH will debut on VOD and will be available to rent and own on digital HD across North American cable, internet, and satellite platforms through Freestyle Digital Media on October 19, 2018. Christian Meoli's Voltaire Media will theatrically release REACH in 10 major markets, day and date, including his Los Angeles theatre Arena Cinelounge, in Hollywood.
Alan Jones Videos
STAGE TUBE: Watch Highlights from THE KING AND I at The Marriott Theatre!
by Stage Tube - Oct 29, 2014
The romantic and richly textured tale of East versus West, THE KING AND I, comes to The Marriott Theatre, 10 Marriott Drive, Lincolnshire, IL., opening tonight, October 29, and running through January 4, 2015. Nick Bowling (Juno and The Normal Heart at Timeline Theatre) makes his Marriott Theatre directorial debut with a fresh take on this Rodgers and Hammerstein musical, merging history and romance with today's social and political issues. THE KING AND I takes audiences on an uplifting journey of the power of education as characters transform from instructor to students themselves, learning from one another in the process. In consultation with the Thai Cultural and Fine Arts Institute of Chicago, Bowling and Choreographer Tommy Rapley will explore ancient Siamese customs, dance and traditions, and bring them to life on stage.
Alan Jones Frequently Asked Questions
How many Broadway shows has Alan Jones been in?
Alan Jones has appeared on Broadway in 2 shows.
How many West End shows has Alan Jones been in?
Alan Jones has appeared on London's West End in 1 shows.
What was Alan Jones's first West End show?
Alan Jones's first West End show was The Crooked Mile which opened in 1959