Photo Flash: In Rehearsal with Steppenwolf for Young Adults' LORD OF THE FLIES
When the game turns deadly, how will you play? Steppenwolf for Young Adults' 2013/14 season asks this question with Nigel Williams's adaptation of William Golding's classic, Lord of the Flies. The Hypocrites Artistic Director Halena Kays stages the production in Steppenwolf's Upstairs Theatre, featuring WilLiam Burke, Spencer Curnutt, Lane Flores, Rudy Galvan, Ryan Heindl, Cale Manning, Brendan Meyer,Lance Newton, Ty Olwin, Kevin Quinn, Adam Shalzi and Dan Smeriglio. Lord of the Flies runs October 16 - November 15, 2013; the press performance is on October 19 at 3pm. BroadwayWorld has a sneak peek at the cast in rehearsal below!
A plane wreck strands a group of English boys on a deserted island during wartime. As they slowly explore their newfound freedom, what starts out as fun and games turns into a vicious battle for power when the boys split into two opposing tribes: one that strives for civility and another that delights in savage violence. The competition escalates into a dangerous, frightening climax, as this thrilling classic looks into the darker parts of human nature where it's civilization vs. savagery and the mob vs. morality.
"This season we investigate one new and one classic play in which young people navigate tricky moral landscapes in games both virtual and real," comments Artistic and Educational Director of Steppenwolf for Young Adults Hallie Gordon. "Through Lord of the Flies this fall and Leveling Up in the spring, we examine what it means to grow up and take responsibility for our actions and their sometimes devastating consequences. Building on the themes of last year's Now Is The Time initiative, aimed at empowering youth to take action against violence and intolerance in their communities, we ask the question: when the game turns deadly, how will you play?"
The cast of Lord of the Flies features WilLiam Burke as Bill, Spencer Curnutt as Ralph, Lane Flores as Simon, Rudy Galvan as Roger, Ryan Heindl as Sam, Cale Manning as Perceval, Brendan Meyer as Henry, Lance Newton as Maurice, Ty Olwin as Jack, Kevin Quinn as Johnny, Adam Shalzi as Eric, and Dan Smeriglio as Piggy.
The production team for Lord of the Flies includes: Lizzie Bracken (scenic design), Alison Siple (costume design), JR Lederle (lighting design) and Mike Tutaj (sound and projection design). Additional credits include: Erica Daniels (casting), Frances Limoncelli (dramaturg), Ryan Bourque (fight coordinator),Leah Urzendowski (movement), Eva Breneman (dialect) and Laura D. Glenn (stage manager).
Steppenwolf for Young Adults' unique approach combines play production with educational components to enhance arts education for young audiences, as well as their teachers and families. SYA creates two full-scale professional productions each season specifically for teens. Working closely with the Chicago Public and metropolitan area schools and other community partners, SYA annually ensures access to the theater for more than 12,000 participants from Chicago's diverse communities. The initiative also includes post-show discussions with artists; classroom residencies led by Steppenwolf-trained teaching artists in more than 30 classrooms in 12 public high schools; professional development workshops for educators; and the Young Adult Council, an innovative year-round after school initiative that uniquely engages high school students in all areas of the theater's operations.
Tickets to public performances of Lord of the Flies ($20) are on sale now through Audience Services (1650 N Halsted St), 312-335-1650 and steppenwolf.org. Tickets to the performances on Sunday, October 20 and 27 are 2-for-1.
Photo Credit: Joel Moorman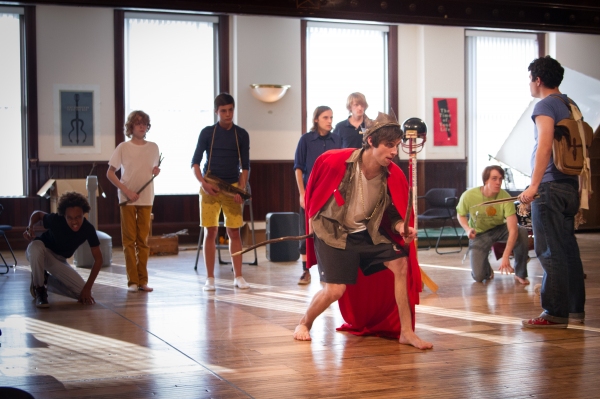 The Cast of LORD OF THE FLIES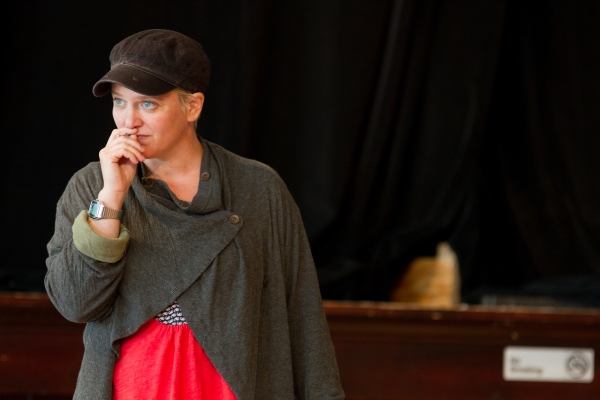 Director Halena Kays

(clockwise from top) Lance Newton, Ryan Heindl and Adam Shalzi

Rudy Galvan, director Halena Kays and Ryan Heindl

Kevin Quinn

Rudy Galvan and director Halena Kays

Ty Olwin

) WilLiam Burke, Cale Manning and Kevin Quinn

Ty Olwin

Adam Shalzi and Ryan Heindl

More Hot Stories For You