Photo Flash: HARVEY Hops His Way to the Court Theatre
Court Theatre, under the leadership of Marilyn F. Vitale Artistic Director Charles Newell and Executive Director Stephen J. Albert, concludes the 2016-2017 Season with the Pulitzer Prize-winning comedy Harvey by Mary Chase, directed by Devon De Mayo. Harvey runs May 11 - June 11, 2017 at Court Theatre, 5535 S. Ellis Avenue in Chicago. The Press Opening is Saturday, May 20 at 8:00 p.m.
Elwood P. Dowd is a pleasant man with a unique friend, Harvey-who happens to be an invisible, six-foot, three-inch tall rabbit. Elwood embraces Harvey in his life and introduces him to everyone he meets, thoroughly embarrassing his social-climbing sister, Veta. Questioning his sanity, she decides to have him committed to a sanitarium, but nothing goes quite according to plan. The search is on for the mild-mannered Elwood and his unseen companion.
"Harvey is an American classic that is begging to be staged right now," says Charles Newell. "We are so happy that it is in the hands of director Devon de Mayo. She is bringing so much heart and joy to Court Theatre's final production of the season."
The cast of Harvey includes Amy Carle (Ethel Chauvenet/Betty Chumley/E.J. Lofgren), Erik Hellman (Lyman Sanderson, M.D.), Timothy Edward Kane (Elwood P. Dowd), Jennifer Latimore (Miss Kelly), Andy Nagraj (Duane Wilson), Sarah Price (Myrtle Mae Simmons), A.C. Smith (Dr. Chumley), Jacqueline Williams (Judge Gaffney), and Karen Janes Woditsch (Veta Louise Simmons).
The creative team for Harvey includes Courtney O'Neill (scenic design), Izumi Inaba (costume design), Lee Keenan (lighting design) and Kevin O'Donnell (sound design). Amanda Weener-Frederick is the production stage manager.
About the Artists
Mary Chase (Playwright) was born on February 25, 1907, in Denver, Colorado. Her parents, Frank and Mary (McDonough) Coyle, were both Irish-born and immigrated to the United States at the end of the nineteenth century. Her first play to be professionally staged was Me Third (1936), which was produced by the Federal Theatre Project, first in Denver and then the following year in New York, directed by Brock Pemberton under the title Now I've Done It. Her next plays, A Slip of a Girl and Banshee were unsuccessful. Between 1941 and 1944 she became publicity director for the National Youth Administration in Denver, and then for the Teamsters' Union. Nothing daunted, Brock Pemberton was so confident of Mrs. Chase's ability that he undertook to produce a piece called The White Rabbit, on the condition that its title be changed to Harvey. The play was an immediate hit and won its astonished author the Pulitzer Prize for 1944-45. Almost all of Mary Chase's work was humane and comic, informed by her love of Irish folklore. Her sense of internal
reality often slips gently into the playfully surreal-a quality which guaranteed her, through Harvey at least, enduring acclaim. She was a member of the Dramatists Guild and was given the William MacLeod Raine Award from the Colorado Authors' League in 1944. In 1947 the University of Denver honored her with the degree of doctor of letters. She died in October 1981 at her home in Denver, where she had lived for virtually the whole of her adult life, survived by her three sons, Michael, Colin, and Barry.
DEVON DE MAYO (Director) makes her Court Theatre directing debut with Harvey. Recent credits include: Sycamore (Raven Theatre), You on the Moors Now (The Hypocrites), Animals Out of Paper (Shattered Globe Theatre), You Can't Take it With You, and Lost in Yonkers (Northlight Theatre). In 2015, Devon worked as the Resident Director under Stephen Daldry on the Broadway production of The Audience. Other Directing credits: Jet Black Chevrolet (side project); Compulsion and Everything is Illuminated (Next); Roadkill Confidential, The Further Adventures of Hedda Gabler, and Clouds (Dog & Pony). Directing and devising credits: Guerra: A Clown Play (La Piara); The Whole World is Watching, As Told by the Vivian Girls (Dog & Pony); and The Twins Would Like to Say (Dog & Pony, Steppenwolf Garage Rep). She received her MFA from Middlesex University in London and did further studies at the Russian Academy of Dramatic Arts in Moscow and the Indonesian Institute for the Arts in Bali, Indonesia.
Amy J. Carle (Mrs. Ethel Chauvenet/Betty Chumley/E.J. Lofgren) Previously with Court Theatre: Orlando. Chicago credits: The Book of Joseph (Chicago Shakespeare Theatre); Wonderful Town, The Sins of Sor Juana, Rock 'n' Roll, Desire Under the Elms (Goodman Theatre); The Book Thief, The Internationalist, Animals Out of Paper, Sex With Strangers, Hedda Gabler (Steppenwolf); North China Lover, Bengal Tiger at the Baghdad Zoo, Peter Pan, Trust (Lookingglass); Season's Greetings (Northlight); Chapter Two (Windy City Playhouse); Luce (Next Theatre), Gidion's Knot (Profiles); Refuge (CollaborAction); SubUrbia, The Lights, Ecstasy, WAS, and The Planets (RoadWorks Productions, founding member). Off-Broadway National Tour: The Vagina Monologues. Regional credits: The Profane (Chautauqua Theatre Company); Fully Committed and The Diary of Anne Frank (Madison Rep.); Or, (Forward Theatre); and Morning Star (Kansas City Rep). Television: Boss (STARZ), Chicago Code (FOX), Law & Order, Chicago Fire, Chicago Med, and CRISIS (NBC). Film: Who Gets the Dog? Ms. Carle coaches privately, and teaches at Vagabond School for the Arts.
Erik Hellman (Lyman Sanderson, MD) returns to Court Theatre after appearing in One Man Two Govnors; The Good Book; Tartuffe; The Misanthrope; Proof (Jeff Award Nomination - Supporting Actor); The Comedy of Errors; The Mystery of Irma Vep (Jeff Award Nomination - Lead Actor); Titus Andronicus; and Arcadia. Chicago credits include Luna Gale (Goodman); Marjorie Prime, Hesperia, and The Frog Prince (Writers); Miss Bennet, Shining Lives, The Commons of Pensacola, and Lost in Yonkers (Northlight); The Madness of King George III, The Taming of the Shrew, Macbeth, and Edward II (Chicago Shakespeare); Honest, The Elephant Man, and Huck Finn (Steppenwolf); Eastland (Lookingglass); All My Sons (TimeLine); as well as shows at Next, Chicago Dramatists, Remy Bumppo, The House Theatre of Chicago, and as a company member of Strawdog. Outside of Chicago, Erik has appeared at Milwaukee Repertory, Geva, Syracuse Stage, Indianapolis Repertory, Shakespeare Santa Cruz, Houston's Stages Repertory, and Off-Broadway at The Mirror Repertory. Film/TV work includes The Dark Knight, The Chicago Code, Boss, Betrayal, Chicago Fire, Chicago PD, and the upcoming feature Walden.
Timothy Edward Kane (Elwood P. Dowd) returns to Court Theatre having previously appeared in One Man, Two Guvnors; An Iliad (2013 & 2011); The Illusion; Wild Duck; Titus Andronicus; Uncle Vanya; The Romance Cycle; and Hamlet. Chicago credits include: Blood and Gifts (TimeLine Theatre Company); Hamlet, Rosencrantz and Guildenstern Are Dead, Arms and the Man (Writers Theatre); The North Plan (Steppenwolf Garage); Faceless, Lost in Yonkers, The Miser, She Stoops to Conquer (Northlight Theatre); and fifteen productions at Chicago Shakespeare Theatre including Tug of War: Civil Strife, The Comedy Of Errors, Henry IV Parts 1 & 2 (CST and at the Royal Shakespeare Company, Stratford-Upon-Avon). Regional credits: The Mark Taper Forum, Notre Dame Shakespeare, Peninsula Players, and the Illinois Shakespeare Festival. TV: Chicago Fire. Education: BS, Ball State University; MFA, Northern Illinois University. He is the recipient of a Joseph Jefferson and After Dark Award.
JENNIFER LATIMORE (Ruth Kelly, RN) makes her Court Theatre debut in Harvey. Other Chicago credits include Love's Labor's Lost (Chicago Shakespeare Theater) and Miss Bennet: Christmas at Pemberley
(Northlight Theatre). Regional credits include The African Company Presents Richard III, Arcadia, An Ideal Husband (American Players Theatre); Good People, The Color Purple, Dreamgirls, and A Christmas Carol (Milwaukee Repertory Theater).
Andy Nagraj (Duane Wilson) returns to Court, where he was previously seen in Titus Andronicus. Other Chicago area credits include work with Northlight Theatre, Writers Theatre, Silk Road Rising, and TimeLine Theatre. Regional: Denver Center, Milwaukee Rep, Chautauqua, and the Texas, Virginia, Ohio, and Utah Shakespeare Festivals. TV/Film: Chicago Fire (NBC) and Geeta's Guide to Moving On. Andy is a frequent voice-over actor, he co-wrote the book, music, and lyrics to the musical Murphy's Law, and he got his MFA at the PTTP/Delaware. Love and thanks to Devon, Cree, and Charlie; Stewart Talent; and especially Liz.
Sarah Price (Myrtle Mae Simmons) makes her Court Theatre debut. Chicago credits include Earthquakes in London (Steep Theatre Co.), You On The Moors Now (The Hypocrites), Mai Dang Lao (Sideshow Theatre), The Sweeter Option (Strawdog Theatre), Carlyle (Goodman Theatre, New Stages Production), Solstice (A Red Orchid Theatre), Northanger Abbey (Remy Bumppo Theatre), and Monstrous Regiment at Lifeline Theatre, where she will be briefly reprising her role as Polly Perks for their Concert Reading Series this July. Regional credits: A Midsummer Night's Dream (Indiana Repertory Theatre). TV credits: Chicago Fire (NBC/Universal). Sarah is a graduate of The Theatre School at DePaul University, the Improv Training Program at iO, and Second City's Conservatory. She is also a company member with A Crew of Patches, performing Shakespeare for high school students in the city and suburbs. Sarah is represented by Grossman & Jack Talent.
A.C. Smith (William R. Chumley, MD) was most recently seen at Court Theatre as Eli in Gem of the Ocean. Other shows at Court Theatre include Waiting for Godot, The Misanthrope, Tartuffe, Jitney, Invisible Man, Ma Rainey's Black Bottom, The Piano Lesson, The First Breeze of Summer, and Fences, for which he received the prestigious Jeff Award for Lead Actor in a drama for his portrayal of Troy Maxon. A native of Chicago, Smith has performed at many theatres here including Victory Gardens, TimeLine Theatre, Writers Theatre, Steppenwolf Theatre, Goodman Theatre, The Chicago Theatre for the Performing Arts, Illinois Theatre Centre, Second City, and Chicago Shakespeare Theater. Regional theatre credits include The Ensemble Theatre of Cincinnati, Portland Stage, Geva Theatre Center, Milwaukee Rep, Actors Theatre of Louisville, and Saint Louis Black Repertory Company, where he has been a company member for the past 18 years (nine-time Woodie King, Jr. Award winner). In addition, A.C. has done film, television, radio, commercials, and voice-overs, and he has appeared in Ebony and Jet magazines. He is represented by Paonessa Talent Agency.
Jacqueline Williams (Judge Mara Gaffney) returns to Court where she appeared in Man in the Ring, Gem of the Ocean (Aunt Ester); The Good Book; Caroline, or Change (Dotty); Fences (Rose, Jeff award); Electra (title role); and The First Breeze of Summer. Most recently, she played Bell in Marcus Gardley's world premiere A Wonder in my Soul at Victory Gardens, where she also appeared as Makeda in Gardley's The House That Will Not Stand (Jeff Award). Her long association with Goodman Theatre includes stop.reset., Pullman Porter Blues (some performances), Blues for An Alabama Sky, Camino Real, The Trinity River Plays, The Amen Corner, Richard II, The Story, Ooh-Bla-Dee and many others. Chicago: Steppenwolf (The Christians, Airline Highway, Head of Passes, The Hot L Baltimore, The Brother/Sister Plays, Othello, and others); Victory Gardens (Gospell of Lovingkindness, The Colored Museum, and others); Northlight (Gees Bend, The Miser, and others); Next (Yellowman, Fabulation); and Fleetwood-Jourdain (Maya Angelou in the premiere of Maya's Last Poem, Going to St. Ives, Having Our Say). Regional: Asolo Repertory (Tillie in Frank Galati's production of Guess Who's Coming To Dinner), La Jolla, Huntington Playhouse, ACT Seattle, Berkeley Rep, Portland Stage Co., Arena Stage, Hartford Stage and more. Tours: Crowns and Born in the RSA with Market Theatre of Johannesburg. Broadway: The Young Man from Atlanta. Off-Broadway: From the Mississippi Delta (co-produced by Oprah Winfrey), Mill Fire, and The Talented Tenth. TV/Film: cast of Turks, Empire, recurring as Officer Beccera on Chicago PD and Chicago Fire, Chicago Code, Prison Break, Heartlock, The Break Up, The Lake House, and Hardball. Awards/Nominations: Jeff, Helen Hayes, BTAA, Lunt-Fontanne Shakespeare Fellow, 3Arts, American Arts Council, Drama Desk, Sarah Siddons, Excellence in the Arts, After Dark, among others. This fall she will reprise her original role of Mae in Tarell McCraney's Head of Passes opposite Phylicia Rashad at Mark Taper. Jacqueline holds a BFA from Goodman/Theatre School.
KAREN JANES WODISTCH (Veta Louise Simmons) returns to Court Theatre, where she was last seen as Helga in M. Butterfly. Chicago credits: Death of a Streetcar Named Virginia Woolf (Jeff nominated, Best Ensemble), Doubt, Yellow Moon, Heartbreak House, Do The Hustle, Othello (After Dark Award, Performance), and more (Writers Theatre); Domesticated (Steppenwolf Theatre); Rapture, Blister, Burn, A Christmas Carol, and Crumbs from the Table of Joy, (Goodman Theatre); To Master the Art (TimeLine Theatre Company/Broadway Playhouse - Jeff nominated, Principle Actress); Romeo and Juliet, Taming of the Shrew and Measure for Measure (Chicago Shakespeare); and others. Regional credits: eight seasons at Peninsula Players Theatre, and a summer with Montana Shakespeare in the Parks. TV credits: Patriot, Chicago PD, Runner, and Crisis. Film credits: Bad Johnson and American Fable.
Photos by Michael Brosilow

Amy J. Carle
, Timothy
Edward Kane
Erik Hellman
, Timothy
Edward Kane
, Jennifer Latimore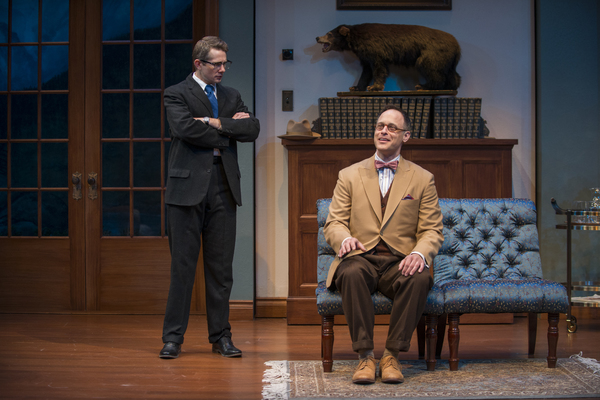 Erik Hellman
, Timothy
Edward Kane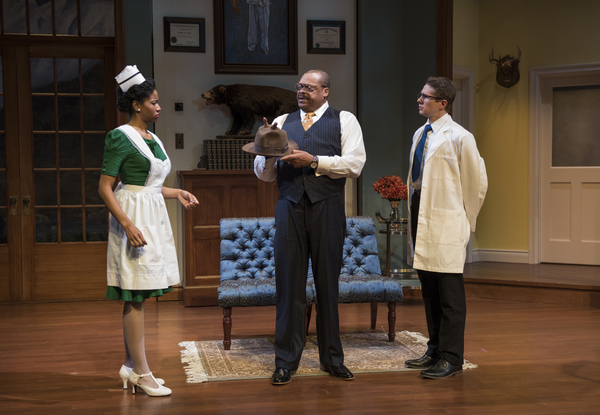 Jennifer Latimore,
A.C. Smith
,
Erik Hellman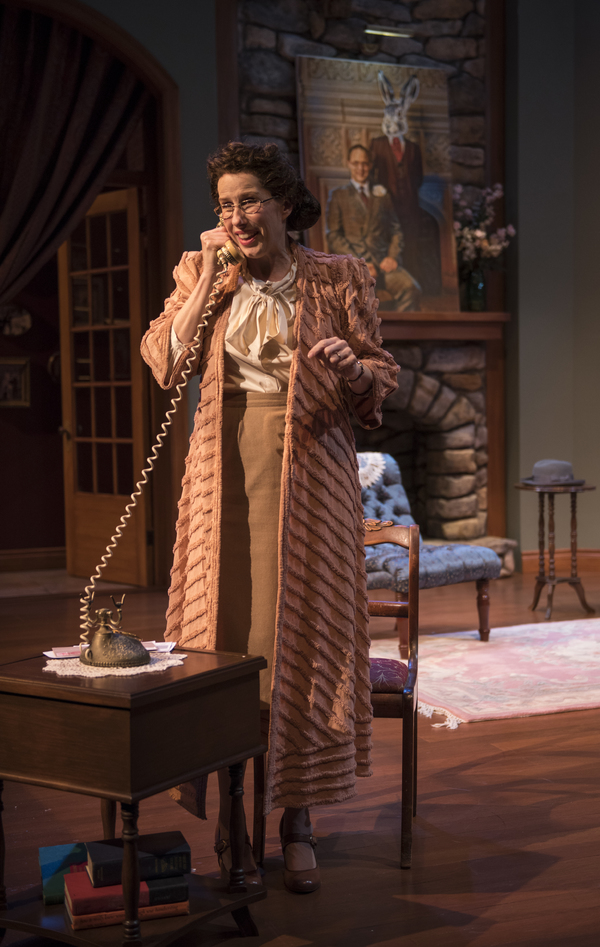 Karen Jane Woditsch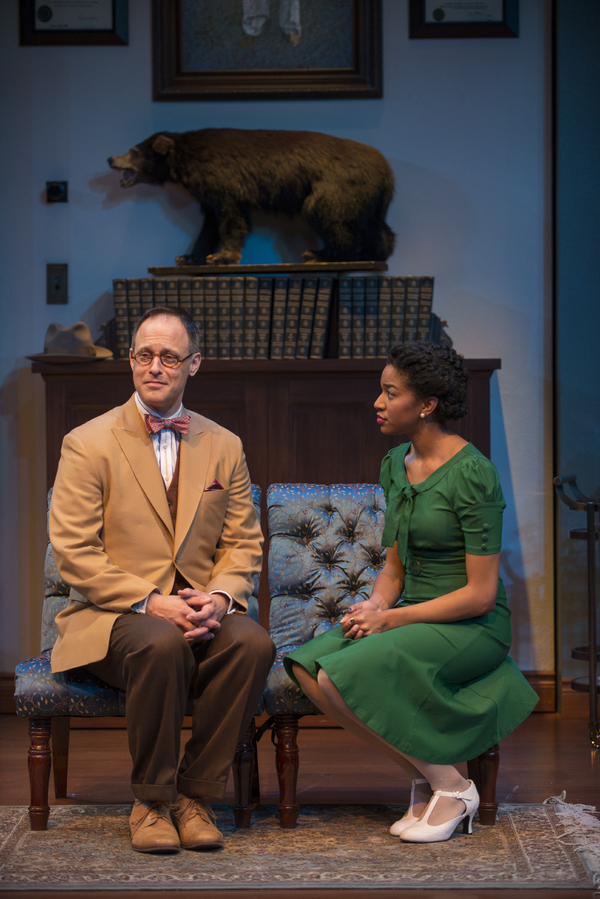 Timothy
Edward Kane
, Jennifer Latimore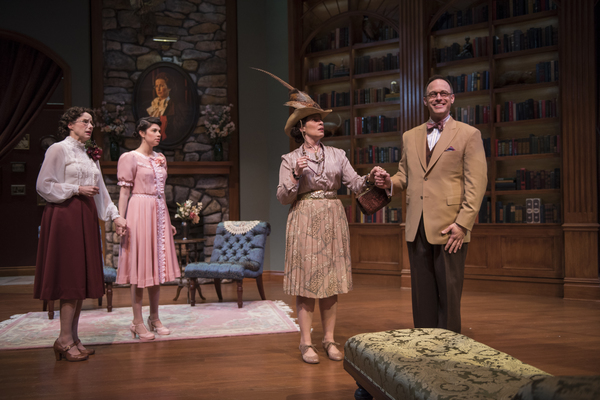 Karen Jane Woditsch,
Sarah Price
,
Amy J. Carle
, Timothy
Edward Kane