Photo Flash: First Look at THE VELVETEEN RABBIT at The Marriott Theatre
A joyous testament to the eternal power of a child's imagination, THE VELVETEEN RABBIT springs to life July 8 through August 14, continuing The Marriott Theatre for Young Audiences' 2016 season. BroadwayWorld has a first look at the cast in action below!
A musical adaptation of the classic Margery Williams' tale, with music by composer Jimmy Roberts (I Love You, You're Perfect, Now Change), book and lyrics by James Still, and direction and choreography by Amanda Tanguay (Pinocchio at The Marriott Theatre), THE VELVETEEN RABBIT fuses the power of childhood play and fancy with the timeless need for unconditional love. Followed by a special Q&A session with the cast, THE VELVETEEN RABBIT is sure to captivate audiences of all ages.
When Steve comes upon one of his long lost toys, it sparks a memory that takes him back in time to when he was an inspired 6-year-old. We meet his 12-year-old brother, Ben, a typical tween who's more interested in playing videogames and meeting girls then playing with his little brother. Left alone with his toys, Steve's imagination leads him on exciting adventures with his new best friend, the Velveteen Rabbit, whose dream is to someday become "real". As Steve and the Velveteen Rabbit's bond grows, the other toys' spirits are brought to life on stage as they learn what it means to love, and be loved in return. Return to a simpler time with this heartwarming retelling of the enchanting children's story, reminding audiences of all ages of the true power of love.
THE VELVETEEN RABBIT stars Jeff Award nominee Devin DeSantis as "Steve" (City of Angels, Godspell andPinocchio at The Marriott Theatre), Jonathan Butler-Duplessis as "Ben" (Sister Act and Dreamgirls at The Marriott Theatre), Jeff Award nominee Dara Cameron as "Velveteen Rabbit" (Sister Act, ELF and October Sky at The Marriott Theatre), Jeff Award nominee Sharriese Hamilton as "Boat" (Sister Act at The Marriott Theatre; World Premiere: Thaddeus and Slocum: A Vaudeville Adventure at Lookingglass Theatre Company), Jeff Award winner Mark David Kaplan as "Rocking Horse" (The Lion King Broadway National Tour; Anything Goes and The Wizard of Oz at The Marriott Theatre), and Zoe Nadal as "Wild Rabbit" (ELFand City of Angels at The Marriott Theatre; West Side Story at Paramount Theatre).
The production features musical direction by Ellen K. Morris, set and properties design by Greg Pinsoneault, costume design by Theresa Ham, lighting design by Nick Belley and sound design by Bob Gilmartin.
To reserve tickets, call the Marriott Theatre Box Office at 847.634.0200 or visit www.MarriottTheatre.com.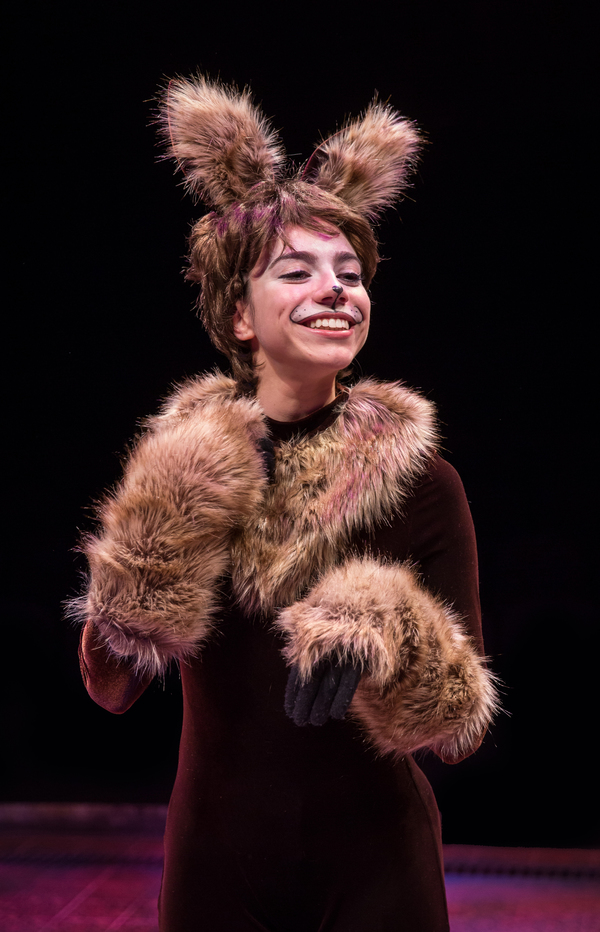 Zoe Nadal as Wild Rabbit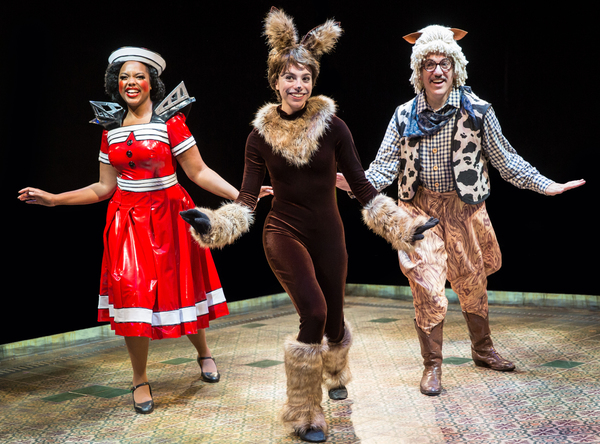 Sharriese Hamilton, Zoe Nadal and Mark David Kaplan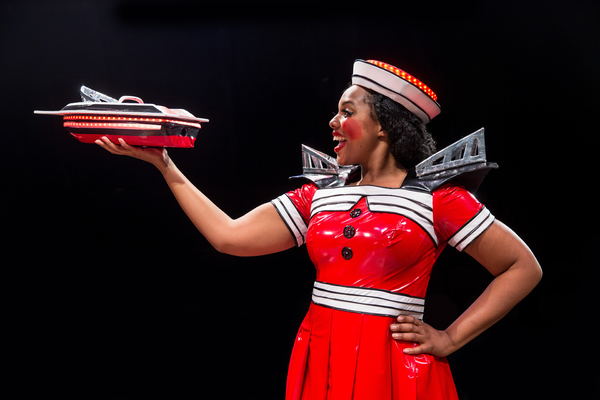 Sharriese Hamilton as Boat

Mark David Kaplan, Dara Cameron and Sharriese Hamilton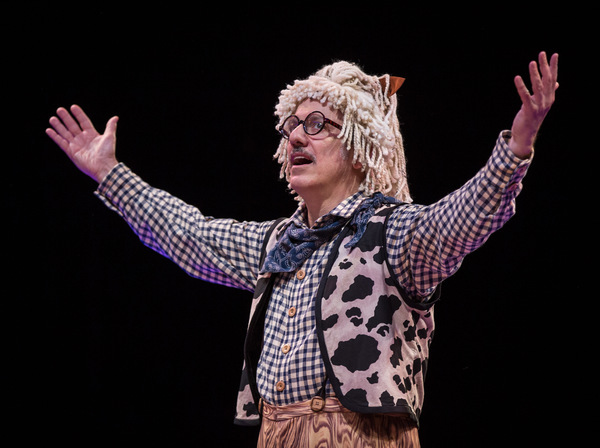 Mark David Kaplan as Rocking Horse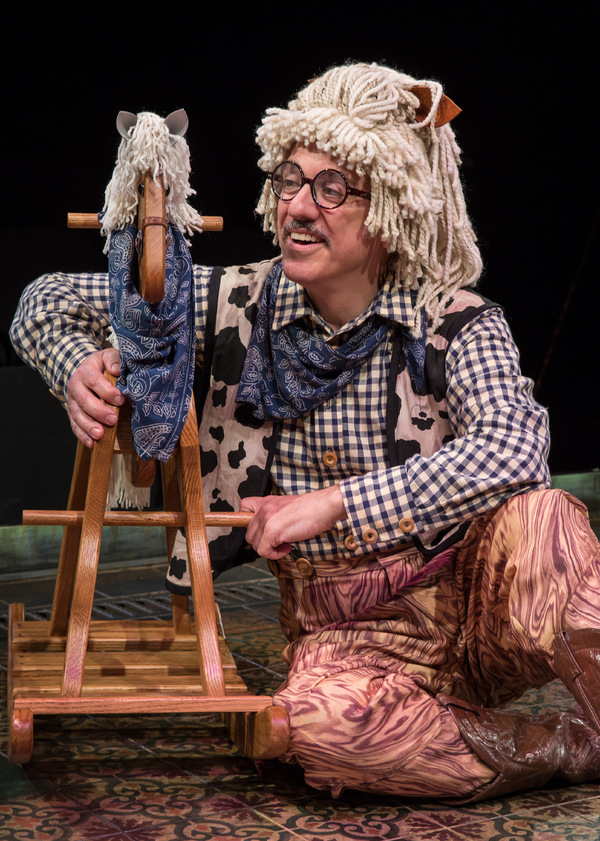 Mark David Kaplan as Rocking Horse

Jonathan Butler-Duplessis as Ben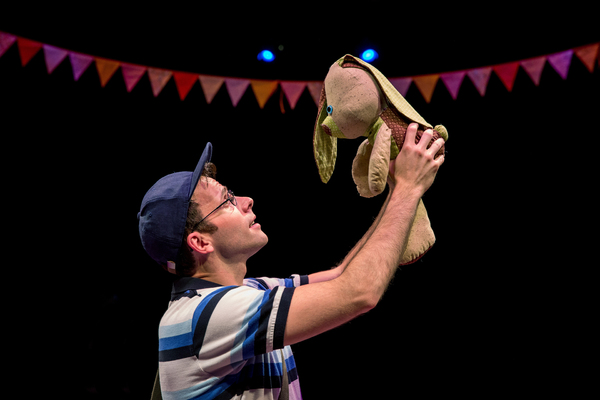 Devin DeSantis as Steve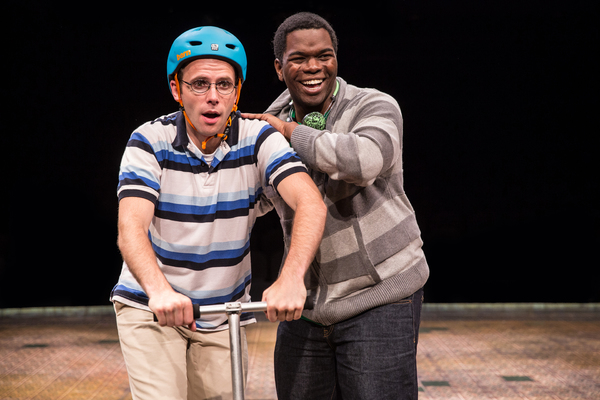 Devin DeSantis and Jonathan Butler-Duplessis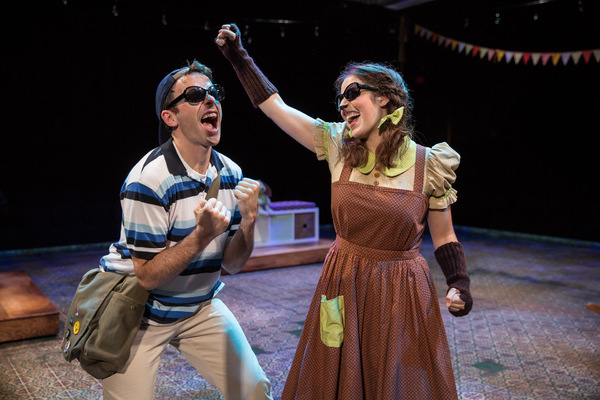 Devin DeSantis and Dara Cameron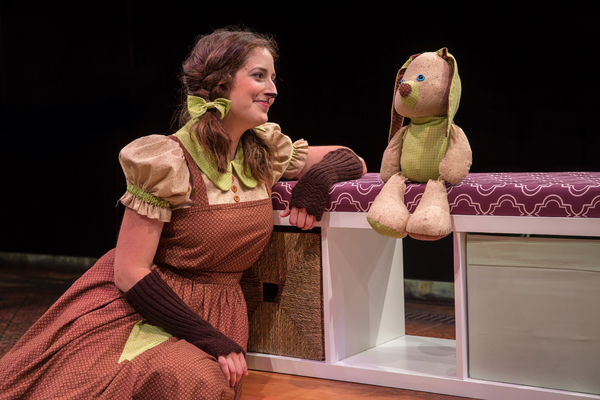 Dara Cameron as Velveteen Rabbit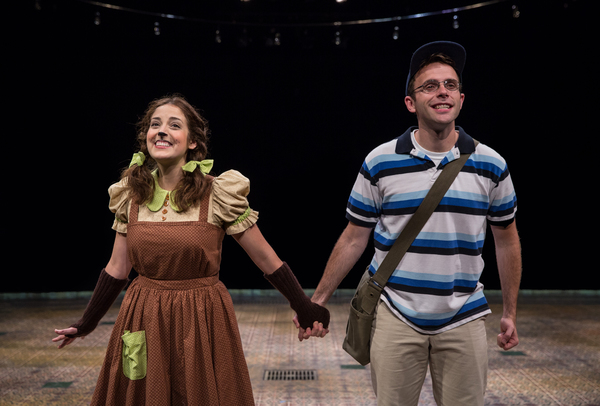 Dara Cameron and Devin DeSantis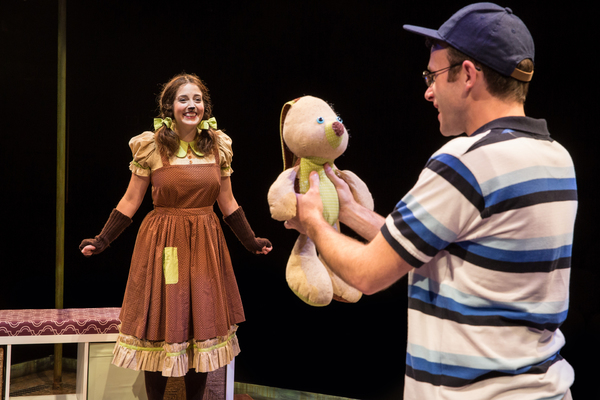 Dara Cameron and Devin DeSantis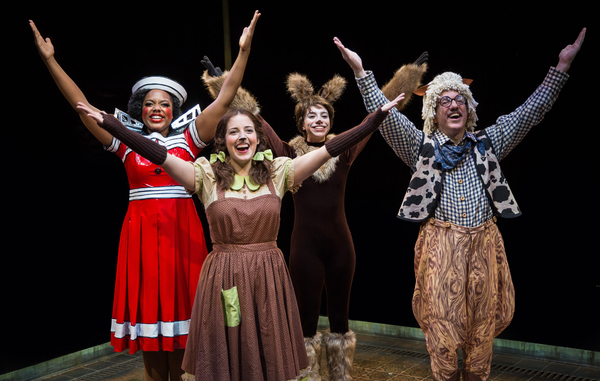 The cast of THE VELVETEEN RABBIT
More Hot Stories For You