Photo Flash: First Look at RUTHLESS THE MUSICAL at Steel Beam Theatre
What do you get when you combine the story-lines of hit Broadway musicals, like Gypsy and Mame, and movies such as The Bad Seed and All About Eve? You get a totally hilarious take on stage mothers and their beautiful- but poisonous- offspring. A campy cult favorite Ruthless! is a don't miss, 90 minute hilarious musical comedy romp through the world of Broadway, child acting, parenthood, and unbridled ambition. Scroll down for a first look at the cast in action!
Sharing the role of the bad seed, Tina Denmark on alternate performances is Sophie Kaegi and Emerson Tait. Her mother Judy Denmark is played by Erin Renee Baumrucker. Sylvia St Croix, the press and talent agent is played by John B. Boss. Lita Encore, the critic is played by Christine Cloutier Pfenninger. The role of Miss Thorne, the drama teacher is played by Denise Tamburrino and the roles of Louise and Eve are played by Cortney Jo Newby. This Chicago area production is directed and choreographed by Kevin Wiczer-Leist with additional tap choreography by Kara Williams-Posmer. Musical direction by Erik William Scheele with costuming by Karen Weber. Stage managing is Tom Hermanson.
The show which recently closed an extended off-Broadway run is seldom produced and announces a special engagement at Steel Beam Theatre located at 111 W Main Street in beautiful downtown St. Charles, Illinois. Performances are Friday and Saturday at 8:00pm and Sunday at 3:00pm April 7 to 30. Tickets are available by calling 630-587-8521 or by going online at www.steelbeamtheatre.com.


John B Boss portrays talent agent Sylvia St Croix in RUTHLESS THE MUSICAL thru April 30 th at Steel Beam Theatre in St. Charles Illinois http://www.steelbeamtheatre.com

The cast of RUTHLESS THE MUSICAL (from left) Christine Pfenninger, Erin Renee Baumrucker, Emerson Tait (sharing the role with Sophie Kaegi, not pictured), John B Boss, Cortney Jo Newby, and Denise Tamburrino. The rollicking comedy musical runs throug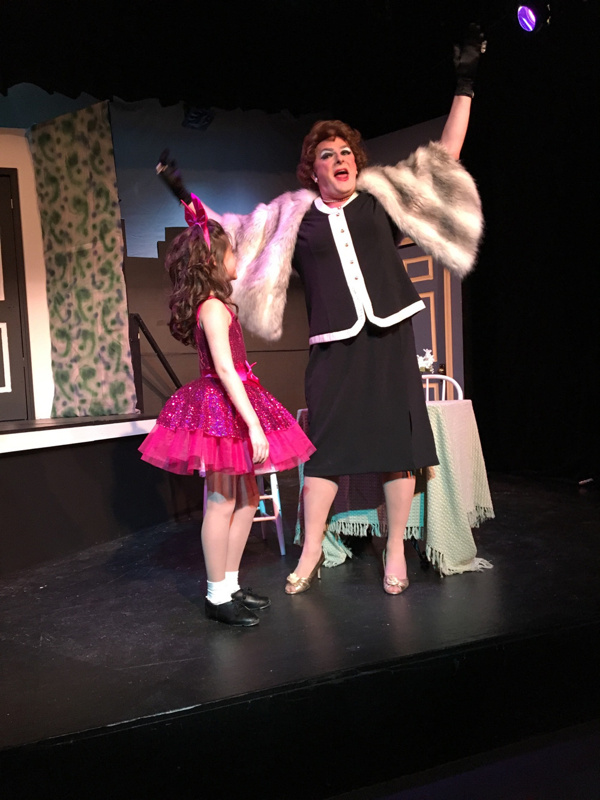 Emerson Tait as the bad seed Tina Denmark learns about talent from agent and talent manager Sylvia St. Croix played by John B Boss http://steelbeamthwatre.com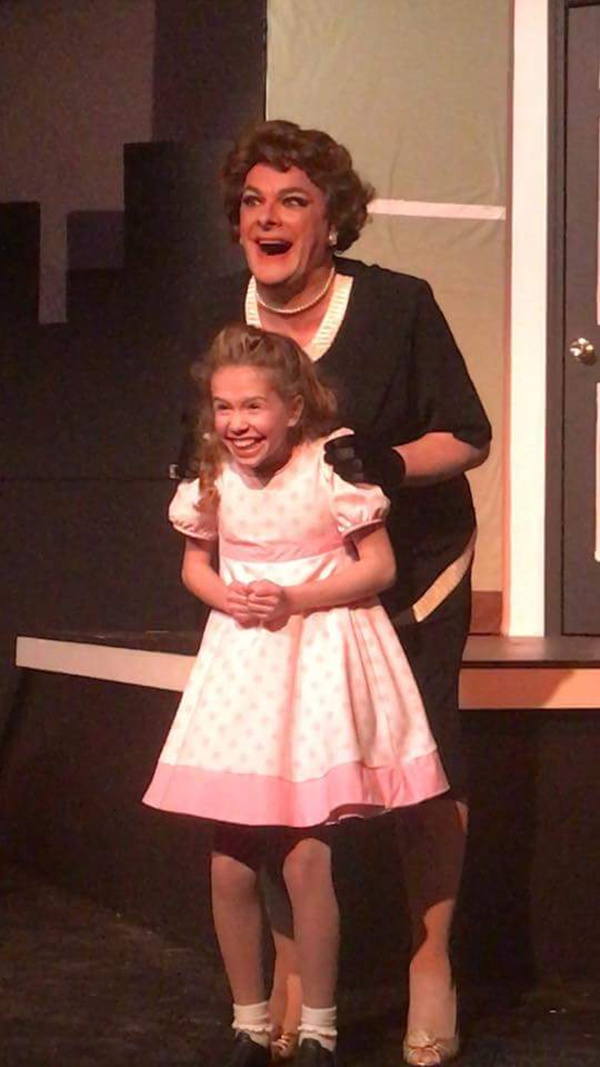 Sylvia. St Croix played by John B Boss is excited that Tina Denmark (Sophie Keagi)will understudy the role of Pippi Longstocking in RUTHLESS THE MUSICAL playing through April. http://www.steelbeamtheatre.com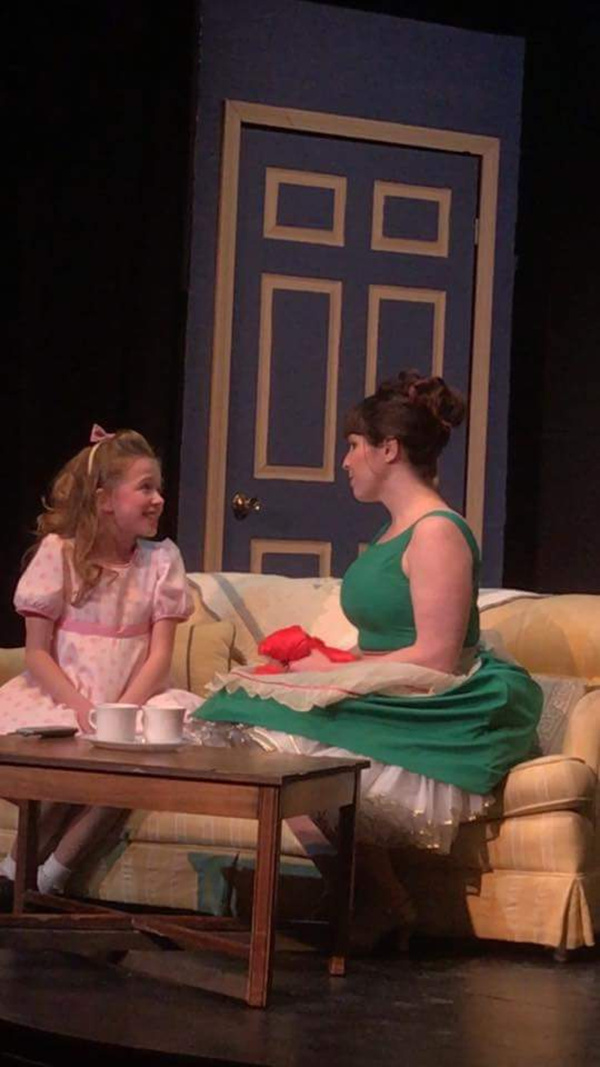 Mother and daughter love. Pictured are Tina and Judy Denmark played by Sophie Kaegi and Erin Baumrucker. The two star in RUTHLESS THE MUSICAL playing through April 30 th at Steel Beam Theatre in St Charles Illinois. http://www.steelbeamtheatre.com

John B Boss who played Roger DeBris in the recent National Tour of The Producers plays Sylvia St Croix in RUTHLESS THE MUSICAL through April 30 th. http://www.steelbeamtheatre.com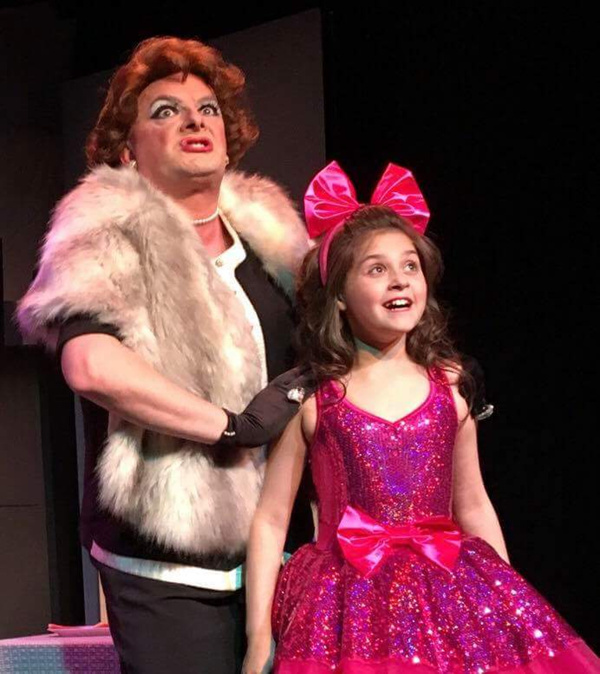 John B Boss as Sylvia St Croix and Emerson Tait as Tina Denmark on alternate performances talk about being driven by talent in RUTHLESS THE MUSICAL playing through April 30 th. http://www.steelbeamtheatre.com