Photo Flash: First Look at Jeongcheol Cha, Andrew Stenson, J'nai Bridges & More in Chicago Lyric Opera's BEL CANTO
Lyric Opera of Chicago presents the eagerly awaited world premiere of Bel Canto. This is Lyric's seventh full-length operatic world premiere. Check out a first look below!
Composer Jimmy López (music) and Pulitzer Prize-winning playwright Nilo Cruz(libretto) are the creators of Bel Canto. Lyric's music director Sir Andrew Davisconducts the new opera, curated by Lyric's creative consultant Renée Fleming. Bel Canto is based on the best-selling novel of the same name by Ann Patchett. The production is directed by Kevin Newbury. The novel and opera are inspired by the Peruvian hostage crisis of 1996-97.
Internationally acclaimed soprano Danielle de Niese stars as the American opera diva Roxane Coss, performing at a diplomatic gathering in Lima when terrorists invade. The ensuing hostage situation becomes a siege when government forces surround the compound. As weeks turn to months, lines blur and unexpected alliances form between captors and captives, with Roxane's singing becoming a powerful, humanizing force.
Among the hostages are a Japanese industrialist, Katsumi Hosokawa
(Jeongcheol Cha/debut), and his translator Gen (Andrew Stenson/debut).
J'nai Bridges portrays the guerilla Carmen, with Rafael Davila (debut) as General Alfredo, William Burden as Peruvian vice president Rubén Iglesias, Bradley Smoak as General Benjamín, Anthony Roth Costanzo (debut) as César, and Jacques Imbrailo (debut) as Messner, the Red Cross intermediary for the hostages, captors, and government officials.
Michael Black is chorus master. The production is designed by David Korins(sets/debut), Constance Hoffman (costumes/debut), Duane Schuler (lighting), and Greg Emetaz (projections/debut).
Photo Credit: Todd Rosenberg, Andrew Cioffi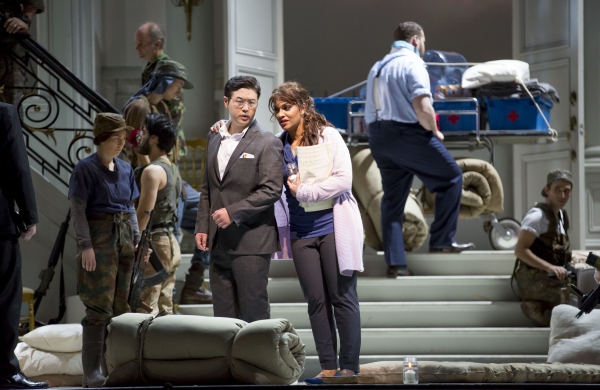 Andrew Stenson, Danielle de Niese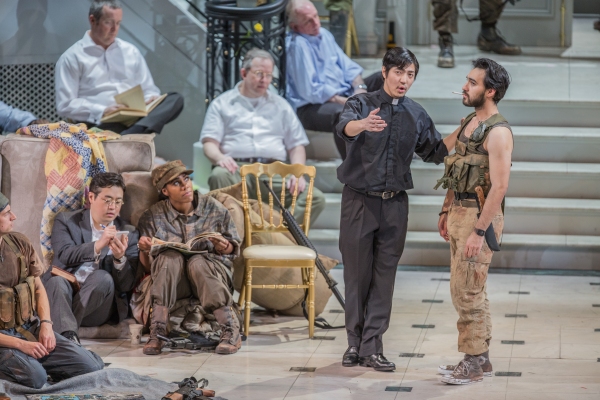 Andrew Stenson, J'nai Bridges, Takaoki Onishi, Eduardo Xavier Curley-Carrillo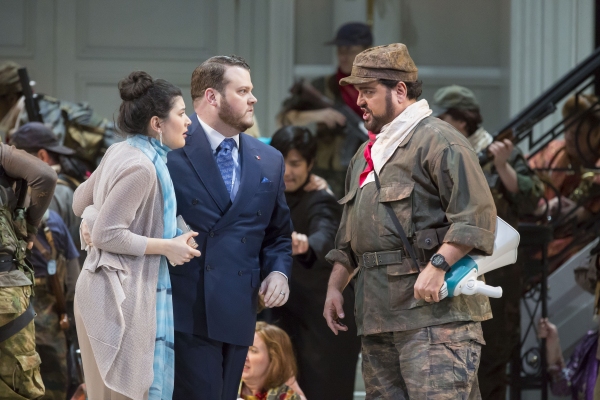 Annie Rosen, Anthony Clark Evans, Rafael Davila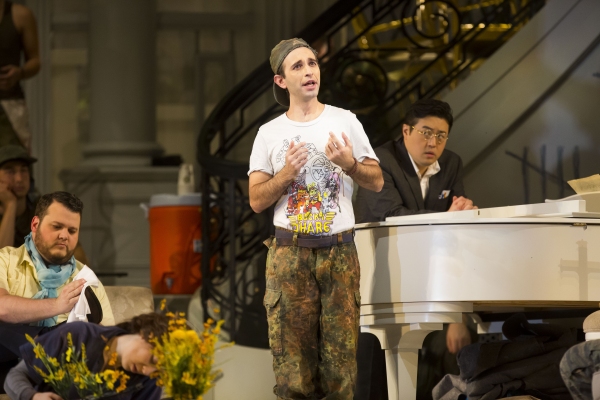 Anthony Clark Evans, Anthony Roth Costanzo, Andrew Stenson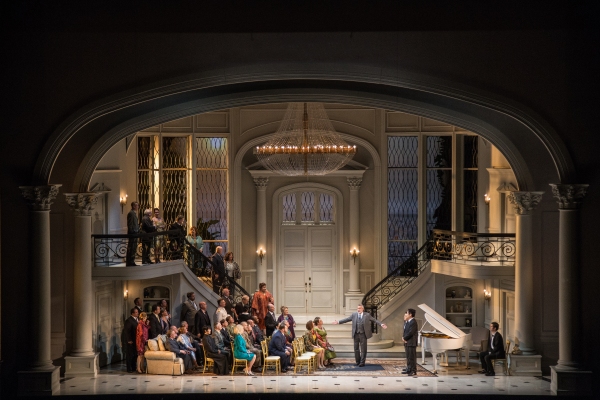 Set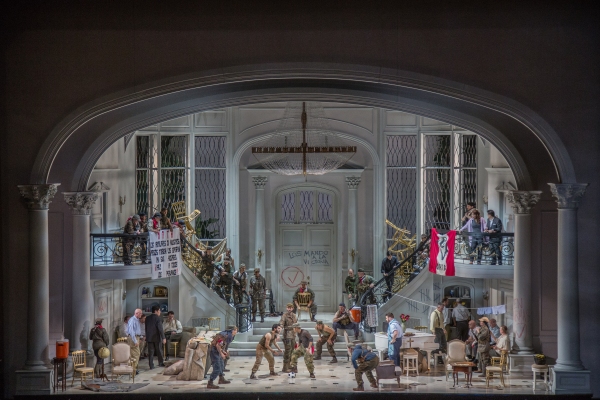 Set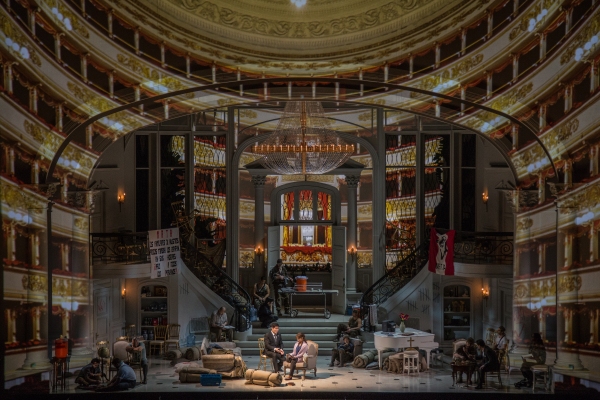 Set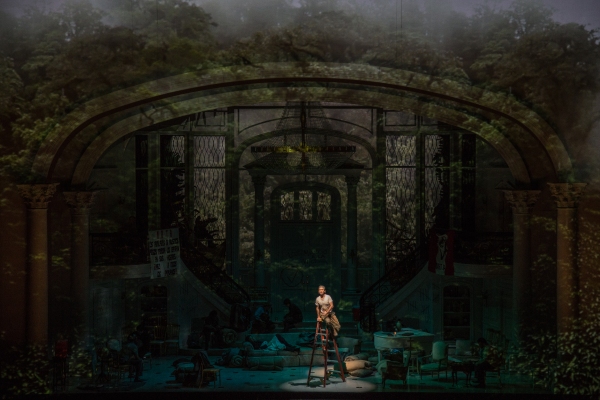 Set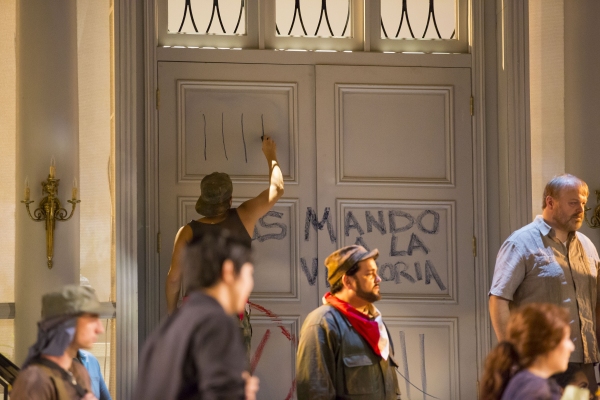 Cast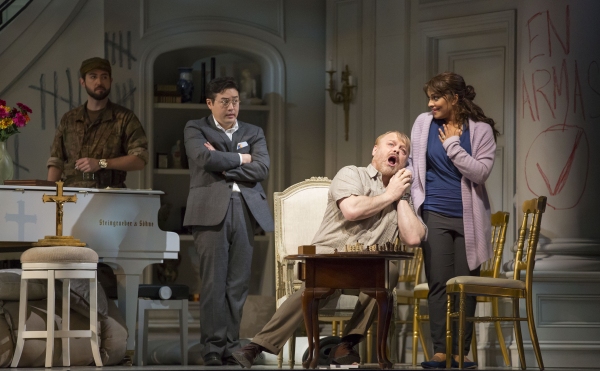 Bradley Smoak, Andrew Stenson, Runi Brattaberg, Danielle de Neise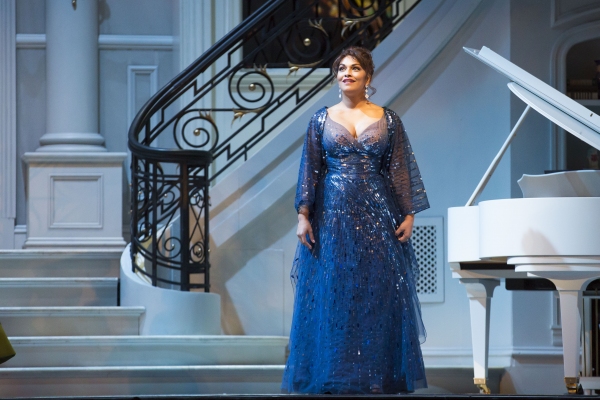 Danielle de Niese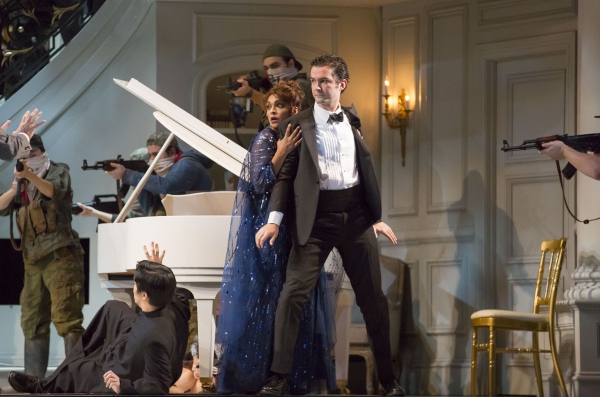 Danielle de Niese, John Irvin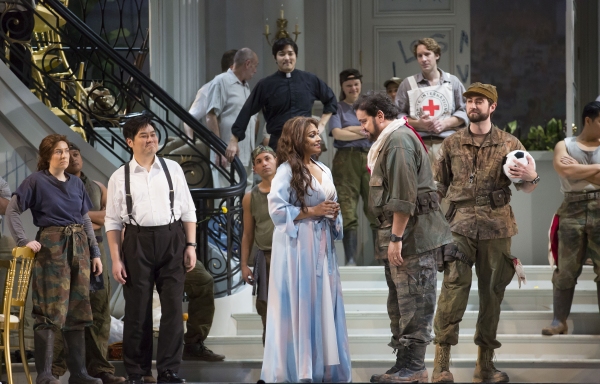 Diana Newman, Jeongcheol Cha, Takaoki Onishi, Danielle de Niese, Rafael Davila, JaEcques Imbrailo, Bradley Smoak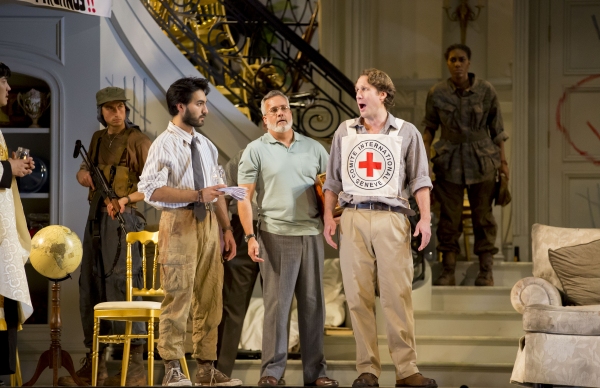 Eduardo Xavier Curley-Carrillo, William Burden, Jacques Imbrailo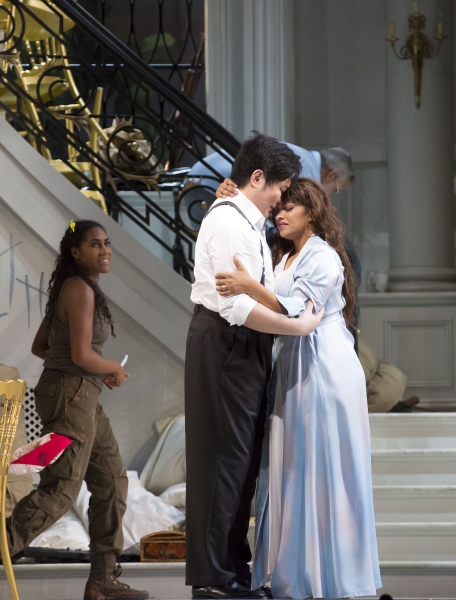 J'nai Bridges, Jeongcheol Cha, Danielle de Niese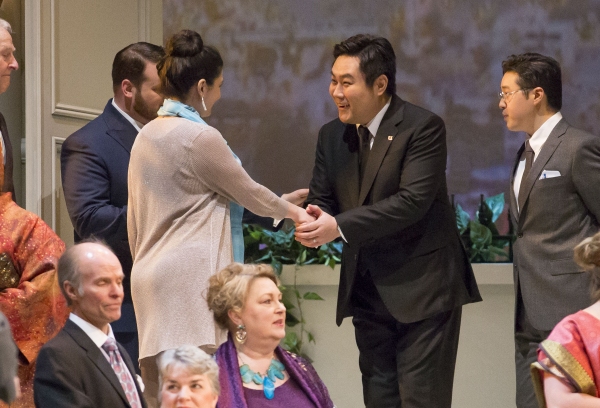 Jeongcheol Cha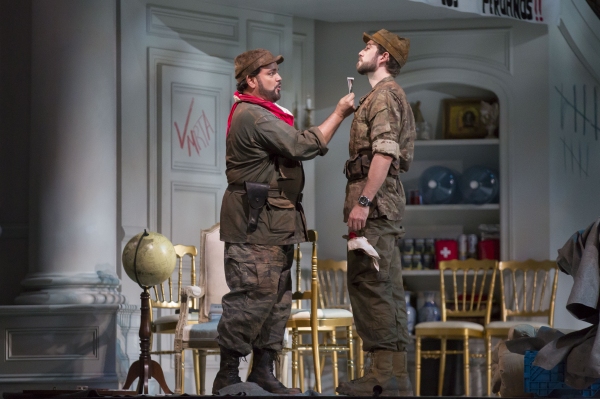 Rafael Davila, Bradley Smoak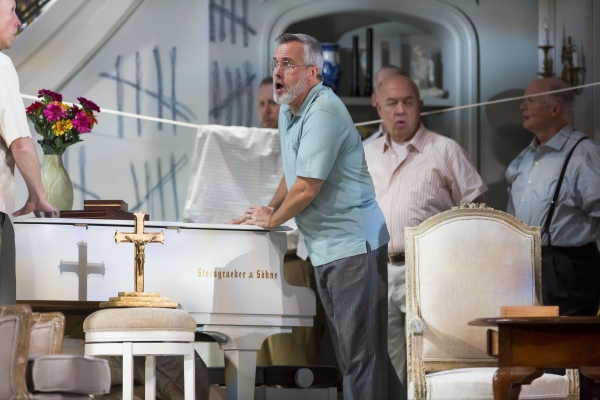 William Burdon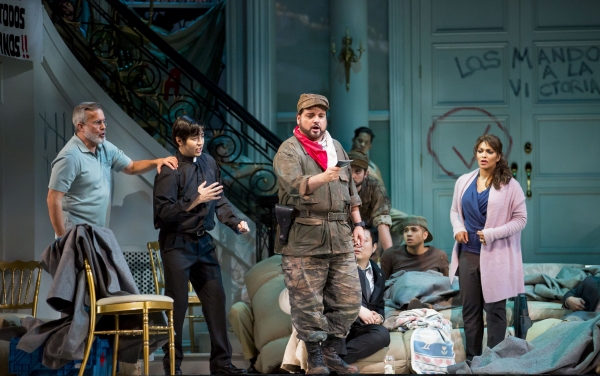 Rafael Davila, Danielle de Niese