Photo Flash: Definition Theatre Company Opens its 2018-2019 Season with NO CHILD...
Definition Theatre Company opens its 2018-2019 season with No Child... by Nilaja Sun and directed by Chika Ike. No Child... will run from August 31 - September 23, 2018, with a press opening on Wednesday, September 5 at 7:30pm. Definition Theatre Company presents its 2018-2019 season in the Richard Christiansen Theater at Victory Gardens as part of its Resident Theater Company program. Tickets for No Child... are on sale and can be purchased online at victorygardens.org or by calling 773.871.3000. Victory Gardens Theater is located at 2433 N Lincoln Avenue.
"We are thrilled to begin our season with a play as hilarious and heartfelt as No Child... by Nilaja Sun," notes Artistic Director Tyrone Phillips. "As we look to the future, it is incredibly important to invest more deeply in the education of our city's youth. I personally know the difference arts education can make in a young person's life. Theater can unlock learning potential and encourage growth in every generation. We are incredibly fortunate to have Chika Ike's astute vision and revolutionary spirit leading the way on yet another Definition Theatre contemporary classic."
Named after the controversial No Child Left Behind Act of 2001, No Child... seeks to shed a light on the deep inequalities in America's public education system and the multitude of ways it has failed our young people. Set inside the fictional Malcom X High School in the Bronx, No Child... follows Ms. Sun, a hopeful young teaching artist tasked with leading a boisterous class of sophomores in a performance of Timberlake Wetenbaker's Our Country's Good. Teaching theatre is not easy, and Ms. Sun must learn to navigate teenage angst, timid teachers and overworked administrators as she works to build a play and a community amongst her students.
No Child... is an insightful, hilarious and touching exploration of the New York City public school system by acclaimed actress and playwright, Nilaja Sun that aims to capture the life and love that exists in the classroom and the absurd struggles that educators and students face on a day to day basis.
The cast of No Child... includes Adia Alli, Lawren Carter, Kirsten Chan, debrah kneal, Victor Musoni, and Netta Walker.
The production team for No Child... includes Therese Richie (Scenic Designer), Alexis Chaney (Costume Designer), Slick Jorgenson and Kevin Pelz (Co-Lighting Designers), Matt Test (Sound Designer), Jimmy Jagos (Props Designer), Sarah Collonge (Production Stage Manager), Martasia Jones (Assistant Director) and Jared Bellot (Dramaturg).
Additionally, Definition is pleased to welcome Goodman Theatre resident director and frequent Definition collaborator Chuck Smith to Definition Theatre's Artistic Advisory Board. Most recently, Smith directed Definition's critically-acclaimed production of Branden Jacobs-Jenkins' An Octoroon during the company's 2017-2018 season.
Smith shared that he is looking forward to working with the Definition Theatre team in a more official capacity, emphasizing that "it is always a pleasure working with this talented group."
Chika Ike is a Chicago-based freelance director. Recent directing: A Swell in the Ground (The Gift Theatre), Franklinland (Jackalope Theatre Company), Dontrell, Who Kissed the Sea (First Floor Theatre), Don't Smoke in Bed (Chimera Ensemble). She has also worked with Berkeley Repertory Theatre, Victory Gardens, American Blues Theatre, Eclipse Theatre Company, and Prologue Theatre Company. Chika is an ensemble member with the Gift Theatre and has received the SDCF Gielgud Directing Fellowship, the Bret C. Harte Directing Fellowship, and a former Victory Garden's Directors' Initiative. Chika holds a B.A. in Theatre & Drama/ History from Indiana University.
Chuck Smith's previous Definition Theatre credits include An Octoroon and the stage reading of Zooman and the Sign. He is a member of Goodman Theatre's Board of Trustees and is Goodman Theatre's Resident Director. Goodman credits include the Chicago premieres of Pullman Porter Blues; By the Way, Meet Vera Stark; Race; The Good Negro; Proof and The Story; the world premieres of By the Music of the Spheres and The Gift Horse; James Baldwin's The Amen Corner; A Raisin in the Sun; Blues for an Alabama Sky; August Wilson's Two Trains Running and Ma Rainey's Black Bottom; Ain't Misbehavin'; the 1993 to 1995 productions of A Christmas Carol; Crumbs From the Table of Joy; Vivisections from a Blown Mind and The Meeting. He served as dramaturg for the Goodman's world-premiere production of August Wilson's Gem of the Ocean. He directed world premiere of Knock Me a Kiss at Chicago's Victory Gardens Theater, where his other directing credits include Master Harold... and the Boys, Home, Dame Lorraine and Eden, for which he received a Jeff Award nomination.
Photo Credit: Joe Mazza/Brave Lux, Inc.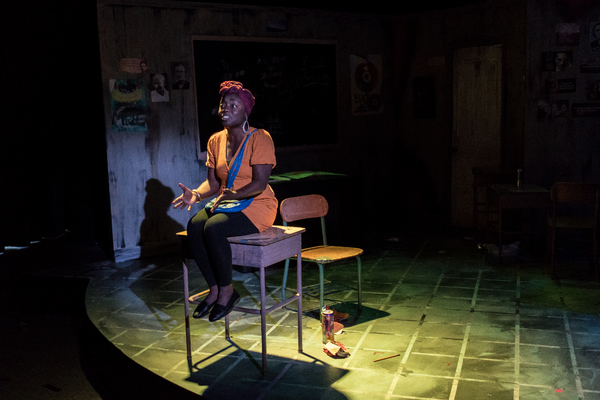 Adia Alli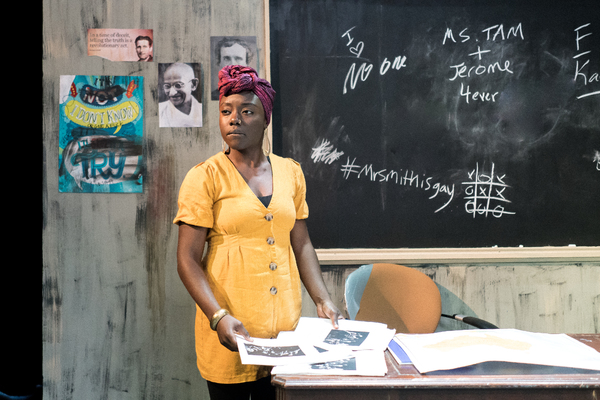 Adia Alli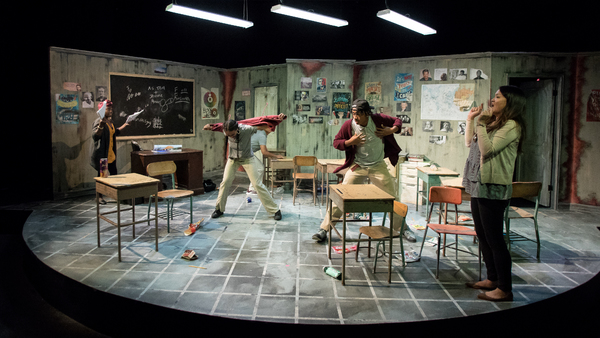 Adia Alli, Netta Walker, Victor Musoni, Kirsten Chan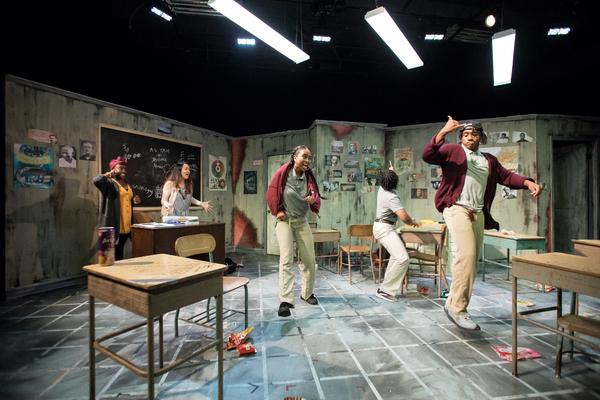 Adia Alli, Netta Walker, Victor Musoni, Kirsten Chan