Photo Flash: BIG RIVER: The Adventures of Huckleberry Finn Opens at Theatre at the Center
Big River: The Adventures of Huckleberry Finn opened to a packed house at Theatre at the Center on Sunday night. Audience members leapt to their feet at the end of the performance of the now Jeff-Recommended production. Actors James Romney in the role of Huck and Jonathan Butler-Duplessis in the role of Jim lead the cast in the musical that continues through October 15.
Winner of seven Tony Awards, including Best Musical, Best Book and Best Score, this musical telling of
Mark Twain
's treasured tale features songs and music by
Roger Miller
, who created such hits as "King of the Road" and "Dang Me." Led by melodies of country, bluegrass and gospel, the musical production follows the humorous and harrowing river journey of Huck and his friend Jim as they meet up with con-artists, reunite with
Tom Sawyer
and encounter a collection of characters as only imagined by one of America's greatest writers.James Romney, making his TATC debut, has previously been seen at the Lyric Opera of Chicago in My Fair Lady, Carousel and The Merry Widow. Other credits include Fly by Night at Lookingglass and A Wrinkle in Time at Lifeline Theater. Romney will soon make his Broadway debut with the New York premiere of Harry Potter and the Cursed Child.
Jonathan Butler-Duplessis last appeared at TATC in A Christmas Carol-The Musical. Other credits include The Little Mermaid at the Paramount Theater and Man of La Mancha at the Marriott Theatre. Big River also features Jason Richards, last seen at TATC in Annie Warbucks for the 2016 holiday musical, and Bret Tuomi who was in the cast of The Odd Couple at TATC in summer 2016.
Kyle Quinlivan is making his TATC debut as
Tom Sawyer
. Recent credits include the role of Jesus in Godspell at Covedale Center and Big Love at the Theatre Festival of Havana.
Matt Edmonds
, last seen in Pump Boys and Dinettes at TATC, performs the roles of the Preacher, Dick, Wilkes, Andy and Doctor, and
Johanna Mckenzie Miller
, previously seen at TATC in Phantom, The Sound of Music and Gypsy, will play Widow Douglas and Joanna.Additional cast members include
Liz Chidester
as
Miss Watson
, Susan and Sally. Liz was nominated by the Jeff Awards Committee for Best Ensemble in the 2016 and 2017 Refuge Theatre Project's High Fidelity. Also joining the ensemble cast are
Garrett Lutz
, Aaron Mitchell Reese, Adhana Cermone Reid,
Camille Robinson
and Steven Romero Schaeffer. Caitlin Cavannaugh, whose other roles include Myrtle Mae in Harvey at Purple Rose Theatre and
Eliza Doolittle
in My Fair Lady with the Texas Shakespeare Festival, is making her TATC debut as
Mary Jane
.
Linda Fortunato
, Artistic Director of Theatre at the Center, is Director and Choreographer of Big River. Linda has been nominated for five Jeff Awards for her work as a choreographer and director. She received both Equity and Non-Equity Jeff Awards for Outstanding Choreography in the 2013-14 season, garnering TATC's first award for her choreography of 42nd Street. Linda's show history at TATC includes directing The Tin Woman, Cabaret, Annie Warbucks, and A Christmas Story, and choreographing Spamalot, Big Fish, A Christmas Carol, Guys and Dolls, Crazy for You and Fiddler on the Roof."
William Hauptman
's book and
Roger Miller
's music and lyrics truly capture
Mark Twain
's genius for storytelling," says Fortunato."The adaptation from novel to musical has become an American classic and is beloved by audiences of all ages as it stresses the importance of family and friendship."
Bill Underwood
serves as Music Director and the creative team includes
Ann Davis
, Scenic Designer;
Brenda Winstead
, Costume Designer; Wig Design,
Kevin Barthel
; Prop Design, Brittney O'Keefe; Guy Rhodes, Lighting Designer; Sound Design, Michael J. Patrick; Stage Manager, Jessica Banaszak; and General Manager,
Richard Friedman
. Based on
Mark Twain
's 1884 novel, Adventures of Huckleberry Finn, the stage musical Big River opened on Broadway on April 25, 1985 at the
Eugene O'Neill
Theatre. It ran for 1,005 performances and was considered one of the most successful musicals of the mid 1980s.Founded in 1991, the 410-seat Theatre at the Center is a year round professional theater at its home: The Center for Visual and Performing Arts,
1040 Ridge Road, Munster, Indiana
. Theatre at the Center is the only professional theater company in Northwest Indiana, offering downtown caliber performances in an accessible venue with plenty of free parking. Theater at the Center is located off I-80/94, just 35 minutes from downtown Chicago.Performances are 2 p.m. Wednesdays and Thursdays; 7:30 p.m. Fridays; 3 p.m. and 7:30 p.m. on Saturdays; and 2:30 p.m. on Sundays, and select Thursday and Sunday evenings. Individual ticket prices range from $40 - $44. To purchase individual tickets, call the Box Office at 219-836-3255 or
Tickets.com
at
800-511-1552
. Group discounts are available for groups of 11 or more and gift certificates are also available. For more information on Theatre at the Center, visit
www.TheatreAtTheCenter.com
.


Actors James Romney, Kyle Quinlivan and Steven Romero Schaeffer at Opening Night for BIG RIVER at TATC. © Theatre at the Center
Actors Matt Edmonds, James Romney, Kyle Quinlivan and Steven Romero Schaeffer at Opening Night for BIG RIVER at TATC. © Theatre at the Center
Actors James Romney, Matt Edmonds, Garrett Lutz, Steven Romero Schaeffer and Kyle Quinlivan at Opening Night for BIG RIVER at TATC. © Theatre at the Center
Actors James Romney, Matt Edmonds, Garrett Lutz, Steven Romero Schaeffer and Kyle Quinlivan with Director Linda Fortunato (center) at Opening Night of BIG RIVER at TATC. © Theatre at the Center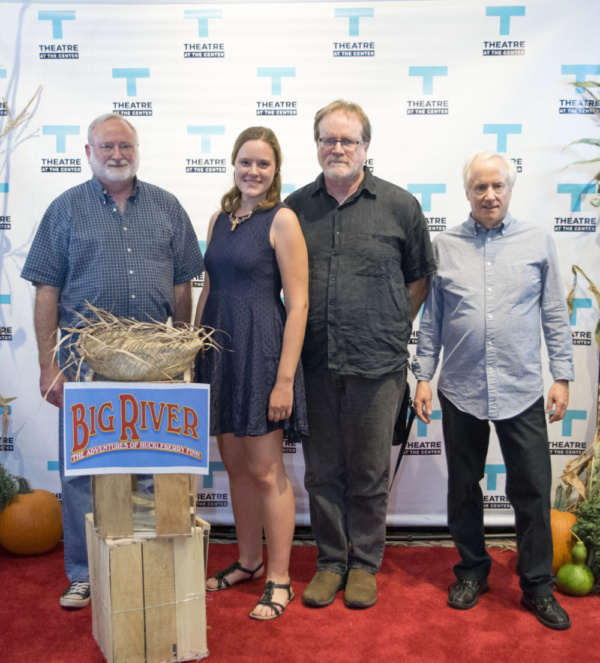 Musicians Randy Glancy, Alison Tatum and Malcolm Ruhl with TATC Orchestra Leader William Underwood (third from left) at Opening Night for BIG RIVER at TATC. © Theatre at the Center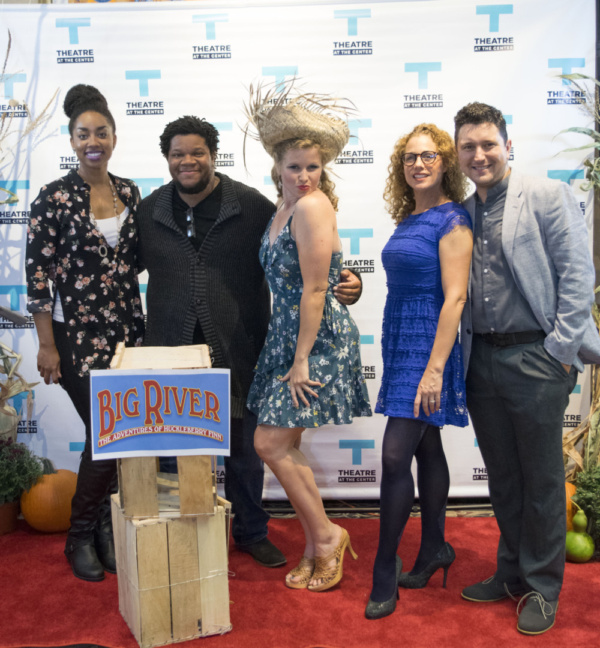 Actors Camille Robinson, Aaron Mitchell Reese, Liz Chidester, Johanna McKenzie Miller and Jason Richards at Opening Night for BIG RIVER at TATC. © Theatre at the Center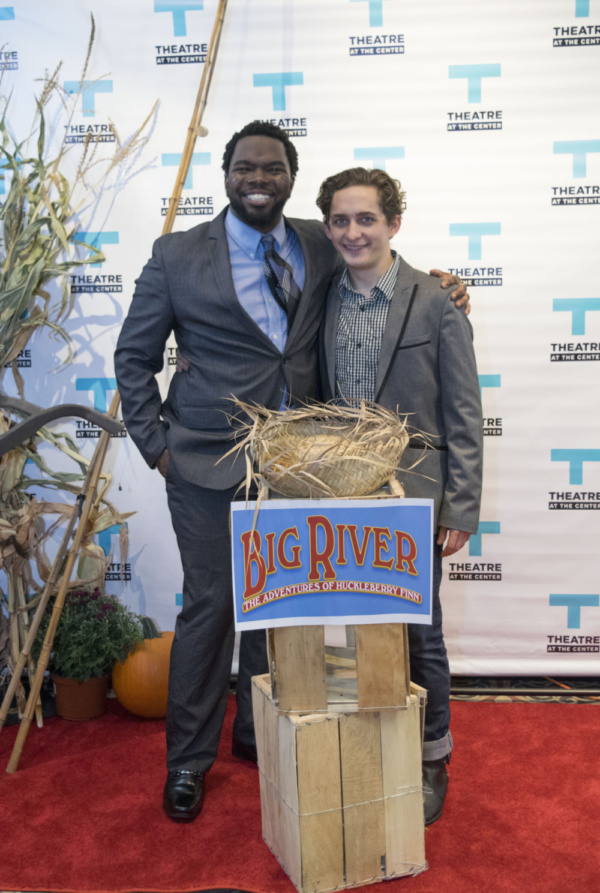 Lead actors Jonathan Butler-Duplessis and James Romney at Opening Night for BIG RIVER at TATC. © Theatre at the Center
TATC Artistic Director Linda Fortunato with actor/husband Sean Fortunato at Opening Night for BIG RIVER at TATC. © Theatre at the Center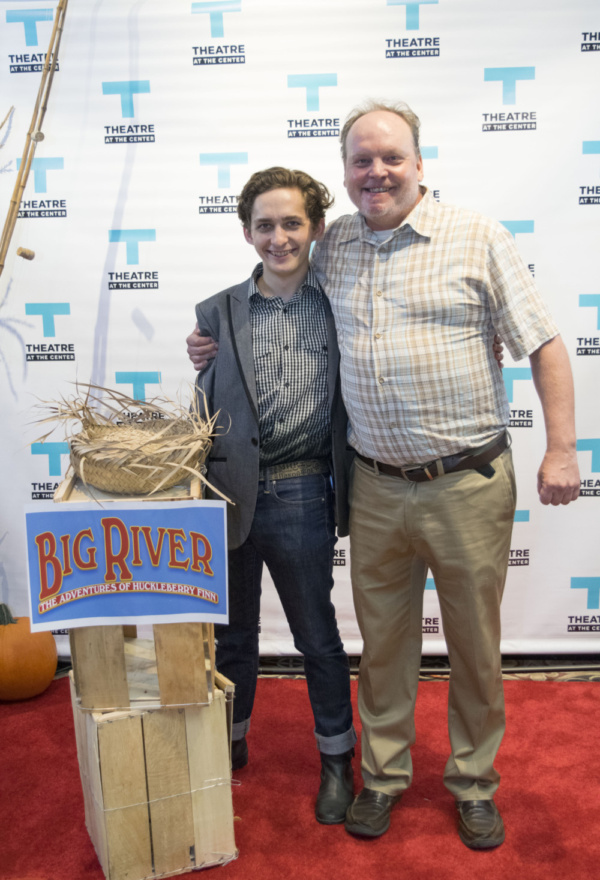 Actors James Romney and Bret Tuomi at Opening Night for BIG RIVER at TATC. © Theatre at the Center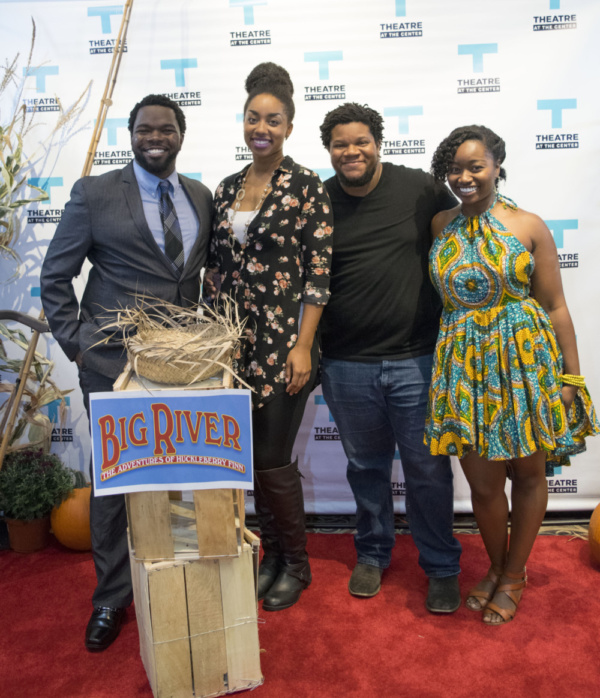 Actors Jonathan Butler-Duplessis, Camille Robinson, Aaron Mitchell Reese and Adhana Reid at Opening Night for BIG RIVER at TATC. © Theatre at the Center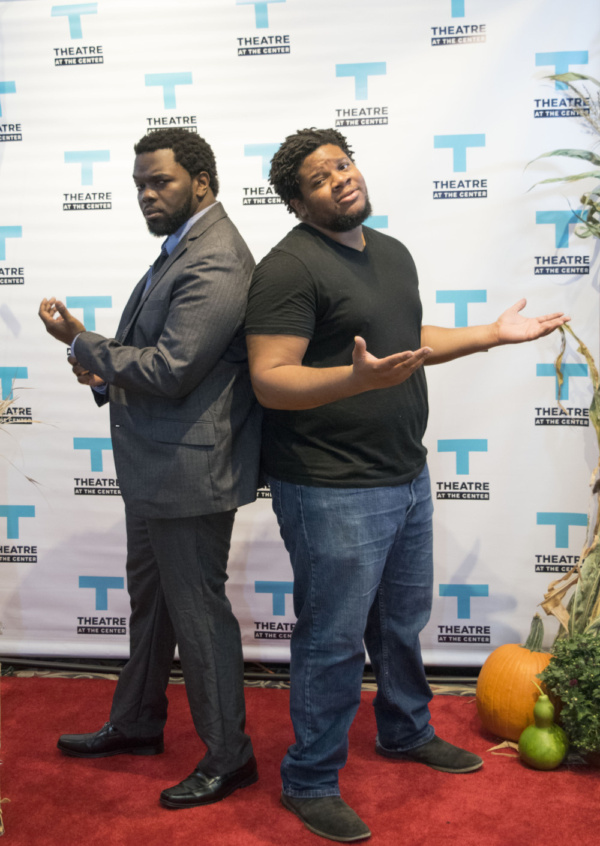 Actors Jonathan Butler-Duplessis and Aaron Mitchell Reese at Opening Night for BIG RIVER at TATC. © Theatre at the Center
Cast of BIG RIVER at Opening Night at TATC. © Theatre at the Center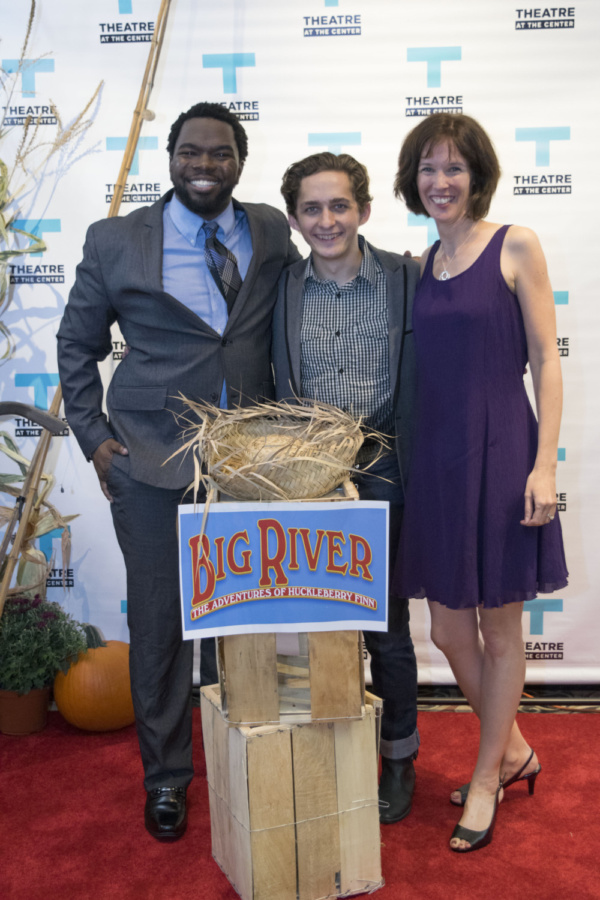 Lead actors Jonathan Butler-Duplessis and James Romney with Director Linda Fortunato at Opening Night for BIG RIVER at TATC. © Theatre at the Center
TATC General Manager Richard Friedman with Board Member Pat Binkley and Post Tribune columnist Phil Potempa at Opening Night for BIG RIVER at TATC. © Theatre at the Center