Photo Flash: BEAUTY AND THE BEAST Opens at Drury Lane Theatre
Drury Lane Theatre presents Disney's Beauty and the Beast, with music by Alan Menken, lyrics by Howard Ashman and Tim Rice, book by Linda Woolverton, direction by Alan Souza and choreography by Ron De Jesus. Disney's Beauty and the Beast was originally directed by Robert Jess Ross and originally produced by Disney Theatrical Productions. Disney's Beauty and the Beast runs November 9, 2018 - January 27, 2019, at Drury Lane Theatre, 100 Drury Lane in Oakbrook Terrace. The press opening was scheduled for Thursday, November 15 at 8:00 p.m.
The cast of Disney's Beauty and the Beast includes Brandon Contreras (Beast), Erica Stephan (Belle), Mark Banik(Gaston), Sophie Ackerman (Chip), Graham Carlson (Chip, at certain performances), Tony Carter (Lumiere), Nick Cosgrove (Cogsworth), Mark David Kaplan (Maurice), Catherine Smitko (Madame de la Grande Bouche), Bri Sudia (Mrs. Potts), Allison Sill (Babette), and Paul Michael Thomson (Lefou). The ensemble includes Jeremiah Alsop, Anthony Avino, Greg Blackmon, Isaiah Silvia-Chandley, Liz Conway, Shantel Cribbs, Timothy P. Foszcz, Samuel Gardner,Maya Kitayama, Ivory Leonard IV, Omar Madden, Courtney Martin, Conner Wayne Milam, Zach Porter, Emma Rosenthal, Billy Rude, Monica Thomas, and Shanna VanDerwerker.
The creative team includes Kevin Depinet (Scenic Design), Ryan Park (Costume Design), Ryan O'Gara (Lighting Design),Ray Nardelli (Sound Design), Cassy Schillo (Properties Design), Claire Moores (Wig & Hair Design), Amber Wuttke(Makeup Design) and Kate DeVore (Dialect Consultant).
Based on the beloved Academy Award-winning Disney film, this nine-time Tony nominated musical continues to win the hearts of people all over the globe. Trapped in her provincial town life, an intelligent, young beauty risks everything to become the heroine of her own story and break a wicked spell imprisoning a castle full of enchanting misfits and a terrifying beast.

Allison Sill, Tony Carter, and Sierra Schnack

Mark David Kaplan and Erica Stephan

Erica Stephan, Alan Souza, and Brandon Contreras

Brandon Contreras, Erica Stephan

Monica Thomas, Liz Conway, Maya Kitayama, Shanna VanDerwerker, Sierra Schnack, Courtney Martin, and Conner Wayne Milam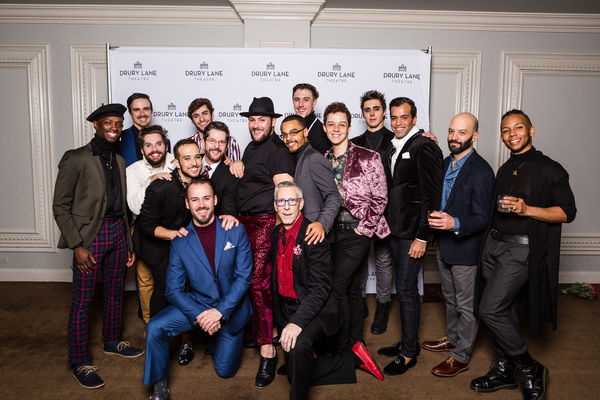 Back: Mark Banik, Timothy P. Foszcz, Billy Rude, Samuel Gardner; Middle: Ivory Leonary IV, Zach Porter, Anthony Avino, Alan Souza, Isaiah Silvia-Chandley, Omar Madden, Jeremiah Alsop, Brandon Contreras, Chris Sargent, Greg Blackmon; Front: Tony Carter, Larry Baker

Back: Mark Banik, Timothy P. Foszcz, Billy Rude, Samuel Gardner; Middle: Ivory Leonary IV, Zach Porter, Anthony Avino, Alan Souza, Isaiah Silvia-Chandley, Omar Madden, Jeremiah Alsop, Brandon Contreras, Chris Sargent, Greg Blackmon; Front: Tony Carter, Larry Baker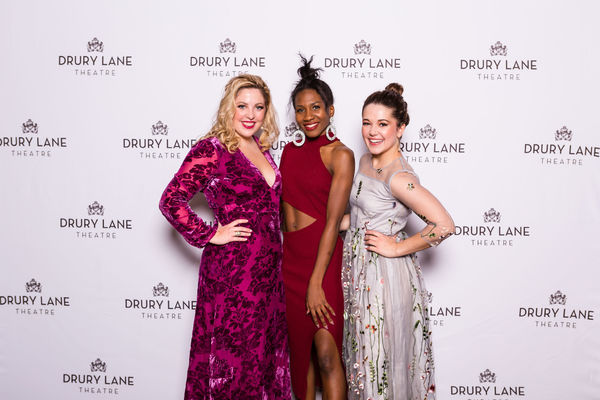 Conner Wayne Milam, Shantel Cribbs, and Courtney Martin