Photo Flash: A CHORUS LINE Plays Metropolis Performing Arts Centre
Metropolis presents nine time Tony Award-winning dance musical A Chorus Line through November 3, 2018. A stunning theatrical classic that captures the spirit and tension of a Broadway audition. Exploring the lives and poignant ambitions of professional chorus dancers; those overly dedicated, underpaid, highly trained performers. A Chorus Line takes the audience through the final grueling audition for a new Broadway musical.
The show features one powerhouse number after another including "What I Did for Love," "One," "I Can Do That," "At the Ballet," "The Music and the Mirror," and "I Hope I Get It." Song, dance, and compellingly authentic drama are fused brilliantly in this nine time Tony Award winner. A Chorus Line captivates heartstrings until the final casting choices are made and the question of why we do anything of value is answered: for love. Rated R.
Tickets are $40 and can be purchased online at MetropolisArts.com or by visiting or calling the Box Office at 847.577.2121.
Metropolis' cast for A Chorus Line includes Jordan Beyeler (Kristine), Chih-Jou Cheng (Connie), Lars Ebsworth (Butch), Sabrina Edwards (Judy), Madelyne Forrester (Tricia), Hannah Griffith (Vicki), Luke Halpern (Paul), Dan Hamman (Al), Sara Haverty (Bebe), Daniel Hurst (Mike), Joseph Kuchey (Greg), Brian Kulaga (Zach), Ivory Leonard IV (Richie), Ben F. Locke (Mark), Conor McGarry (Tom), Jessica Miret (Diana), MollyAnne Nunn (Val), Joshua A. Peterson (Frank), Casiena Raether (Cassie), Kara Schoenhofer (Shelia), Nick Schrier (Larry), Lance Spencer (Bobby), Laura Sportiello (Maggie), Thomas E. Squires (Roy), Kaleb Van Rijswijck (Don), and Amanda Zgonina (Lois).
A Chorus Line has a Book by James Kirkwood & Nicholas Dante, Music by Marvin Hamlisch, and Lyrics by Edward Kleban. Directed by Robin M. Hughes, Choreographed by Christie Kerr, Music Directed by Kenneth McMullen. Designers are Marc Beth (Sound Designer), Shane Cinal (Properties Designer), Rachel S. Parent (Costume Designer), Christopher Rhoton (Scenic Designer), Kerry Strahm (Technical Director), and Michael Wagner (Lighting Designer).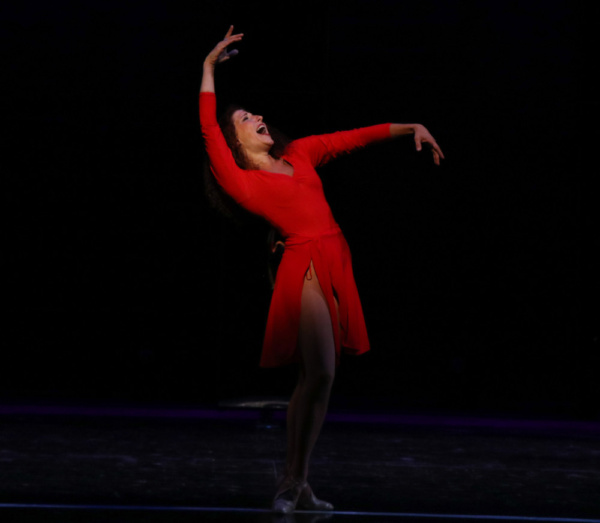 Cassie (Casiena Raether) in Metropolis Performing Arts Centre's A Chorus Line

A Chorus Line cast at Metropolis Performing Arts Centre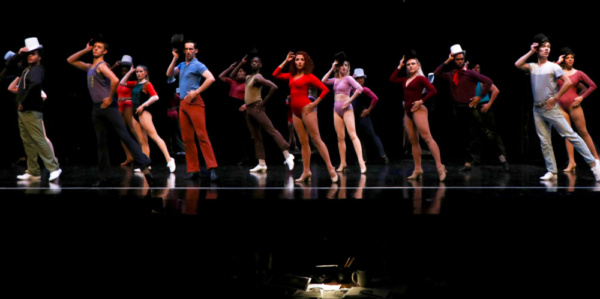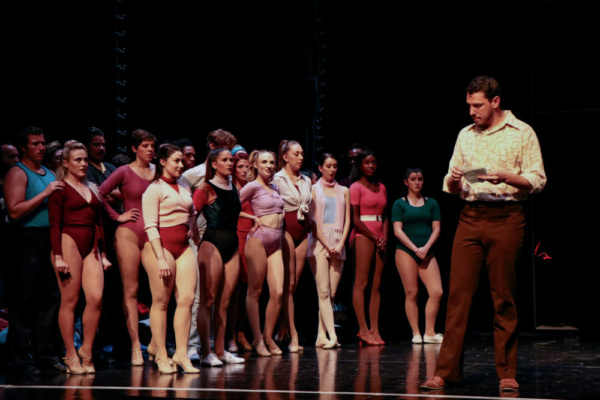 Zach (Brian Kulaga) and cast in A Chorus Line at Metropolis Performing Arts Centre

Al & Kristine (Dan Hamman & Jordan Beyeler) in A Chorus Line at Metropolis Performing Arts Centre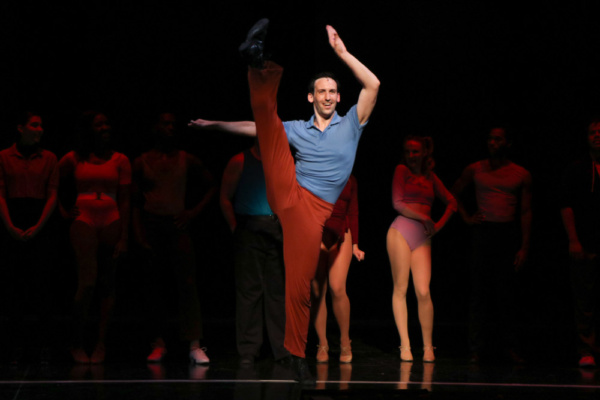 Mike (Daniel Hurst) in A Chorus Line at Metropolis Performing Arts Centre

Sheila (Kara Schoenhofer) in A Chorus Line at Metropolis Performing Arts Centre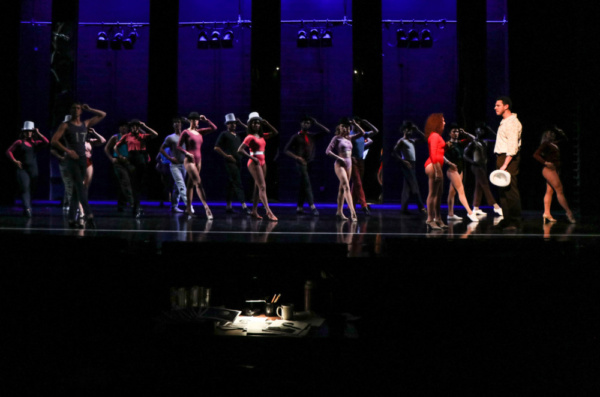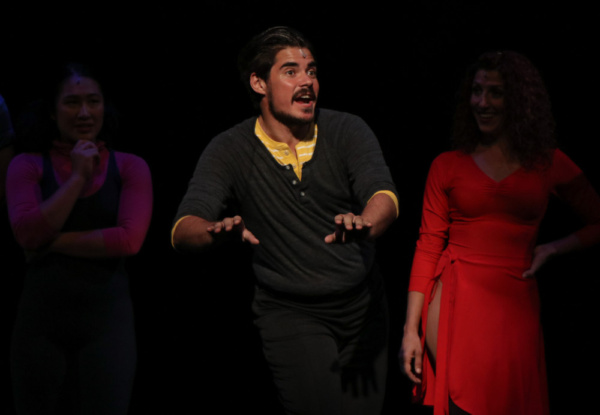 Greg (Joseph Kuchey) in A Chorus Line at Metropolis Performing Arts Centre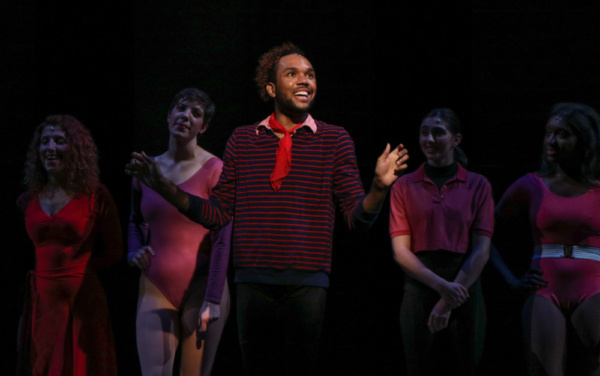 Bobby (Lance Spencer) in A Chorus Line at Metropolis Performing Arts Centre

Paul (Luke Halpern) in A Chorus Line at Metropolis Performing Arts Centre

Don (Kaleb Van Rijswijck) and cast in A Chorus Line at Metropolis Performing Arts Centre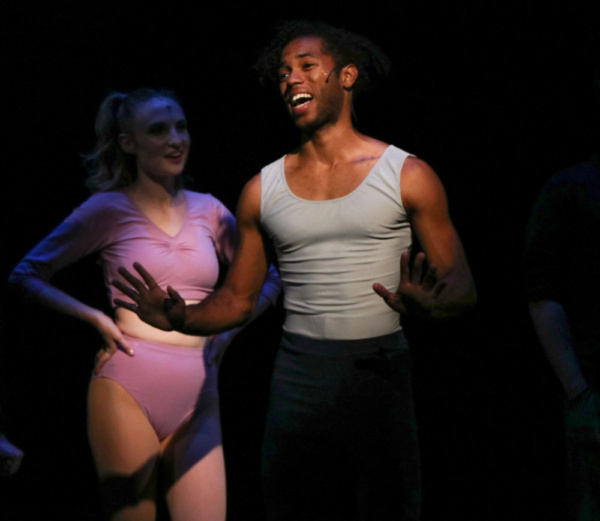 Mark (Ben F. Locke) in A Chorus Line at Metropolis Performing Arts Centre

Val (MollyAnne Nunn) in A Chorus Line at Metropolis Performing Arts Centre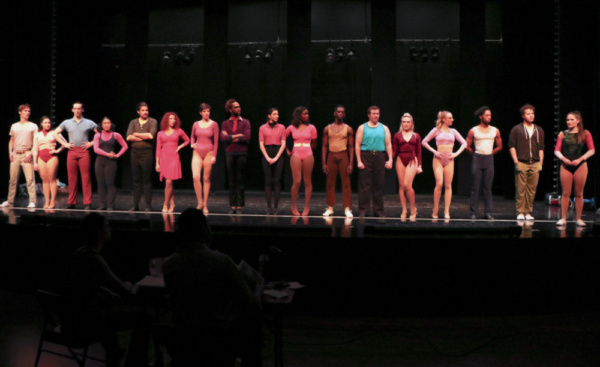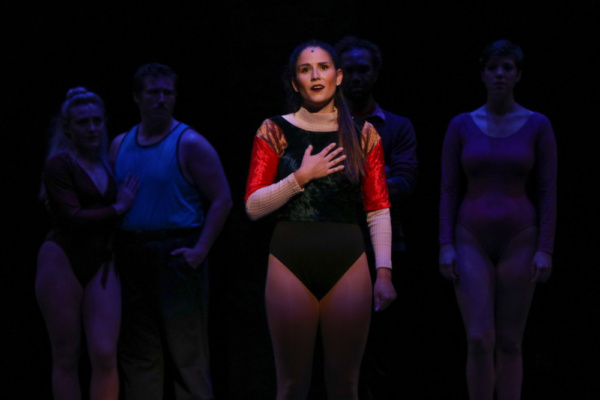 Diana (Jessica Miret) in A Chorus Line at Metropolis Performing Arts Centre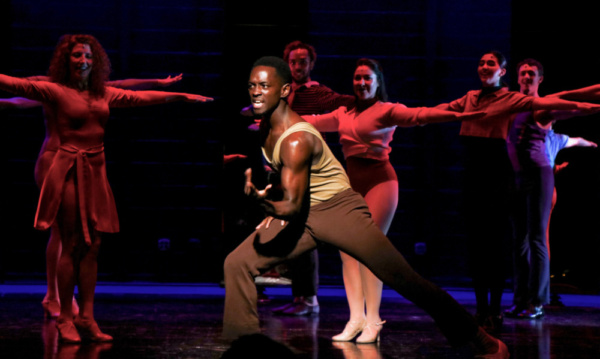 Richie (Ivory Leonard IV) in A Chorus Line at Metropolis Performing Arts Centre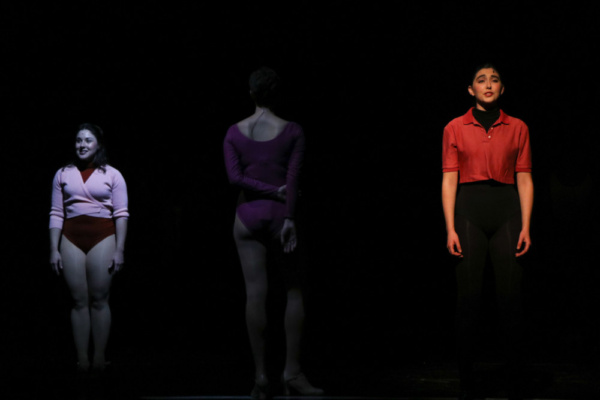 Maggie & Bebe (Laura Sportiello & Sara Haverty) in A Chorus Line at Metropolis Performing Arts Centre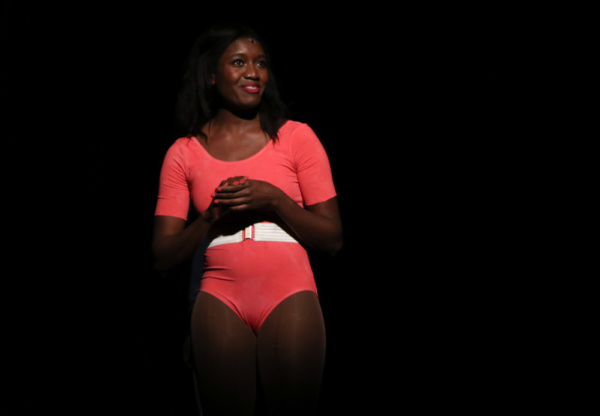 Judy (Sabrina Edwards) in A Chorus Line at Metropolis Performing Arts Centre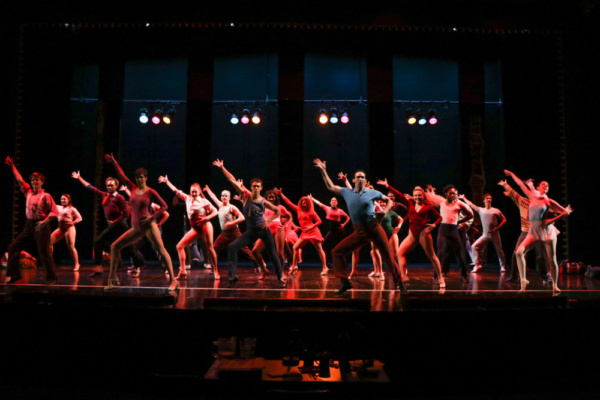 Connie (Chih-Jou Cheng) in A Chorus Line at Metropolis Performing Arts Centre