Photo Coverage: Opening Night Of A CHORUS LINE at Marriott Theatre
The Pulitzer Prize and Tony Award-winning musical A CHORUS LINE leaps, turns and taps its way to center stage at the Marriott Theatre, 10 Marriott Drive, previewing September 1, opening Sunday, September 12 at 5 p.m. and running through October 31. A CHORUS LINE is directed by Mark Lococo and choreographed by Rachel Rockwell. The iconic musical stars Broadway veteran Mara Davi as Cassie, who starred in the Broadway revival. She has also been seen on Broadway in WHITE CHRISTMAS as Judy and in THE DROWSY CHAPERONE as Janet, and boasts multiple Off-Broadway and regional credits. A CHORUS LINE is the longest running American musical in Broadway history, and is conceived and originally choreographed and directed by Michael Bennett, featuring a book by James Kirkwood and Nicholas Dante, music by Marvin Hamlisch and lyrics by Edward Kleban.
Seventeen Broadway dancers auditioning for spots on a chorus line don their legwarmers and perfect their combinations for a chance at stardom. The audition takes a personal turn as they are asked to reveal their individual stories-ranging from funny to wrenching. The stories were based on interviews with real, seasoned dancers that Michael Bennett had compiled. In 1975, A CHORUS LINE won nine Tony Awards, including Best Musical, and the Pulitzer Prize for Drama. It broke the mold of the traditional Broadway musical when it first ran in 1975, and at the time became the longest-running musical ever, only to be surpassed by CATS.
A CHORUS LINE reclaimed its place in the heart of Broadway at the Gerald Schoenfeld Theatre where it opened to rave reviews on October 5, 2006. "The chance to see Michael Bennett's masterpiece again, or for the first time, shouldn't be missed," raves John Heilpern of The New York Observer. Elysa Gardner of USA Today calls it, "Exhilarating and endearing, it still has a freshness and fervency too seldom seen in contemporary musicals," while The New York Daily News exclaims, "There's nothing better! The show thrills from the opening number to the glittering finale," and Jeffrey Lyons of WNBC TV hails it, "An American Masterpiece...a show for the ages."
Joining Mara Davi as Cassie will be Chicagoland favorite Tim Gregory as Zach. The cast features all-star performers Anika Ellis as Shiela, Nina Fluke as Val, Nicole Hren as Kristine, Pilar Millhollen as Morales, Pegah Kadkhodaian as Bebe, Danielle Plisz as Maggie, Jastine Dumlao as Connie, Laura Taylor as Judy, Jameson Cooper as Don, Adrian Aguilar as Al, Drew Nellessen as Bobby, Max Kumangai as Richie, Matt Raftery as Larry, Adam Estes as Gregory, Alex Aguilar as Mike, Bryan Knowlton as Paul, Zachary Gray as Mark as well as Chelsea Barker, Gary Carlson, Jordan Fife Hunt, Chie Isobe, Patrick Keefe, Brandon Koller, Ericka Mac, Ashton Napier and Adrianna Parson.
Lead Artistic Director
Aaron Thielen
heads the Artistic Team for A CHORUS LINE with Musical Direction by Dr.
Ryan Nelson
. The design team includes Set Design by
Tom Ryan
, Costume Design by Nancy Missimi, Lighting Design by
Diane Williams
, Sound Design by Bob Gilmartin and Props Design by
Rob Rahn
. Patti Garwood conducts the
Marriott Theatre
Orchestra.The performance schedule is Wednesdays at 1:00 p.m. and 8:00 p.m., Thursdays and Fridays at 8:00 p.m., Saturdays at 4:30 p.m. and 8:00 p.m., and Sundays at 1:00 p.m. and 5:00 p.m. Ticket prices range from $35 to $48, plus tax and handling fees. Seniors and Students receive $5.00 off a full price theatre ticket on Wednesday 1:p.m, Saturday at 4:30 p.m. and Sundays at 1p.m. and 5p.m. On Wednesday and Thursday evenings a limited number of Dinner and Theatre tickets are available for only $55.00 per person. Dinner is at King's Wharf Restaurant or the Fairfield Inn (based on dining availability). Free parking is available at all performances. To reserve tickets with a major credit card, call the
Marriott Theatre
Box Office at 847.634.0200 or www.Ticketmaster.com. Visit www.MarriottTheatre.com for more information.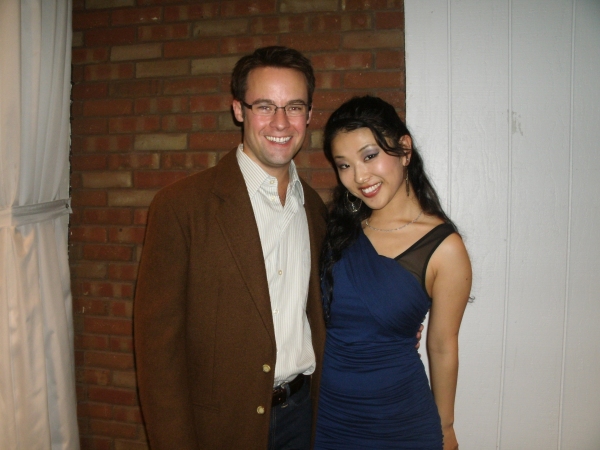 Matt Raftery and Chie Isobe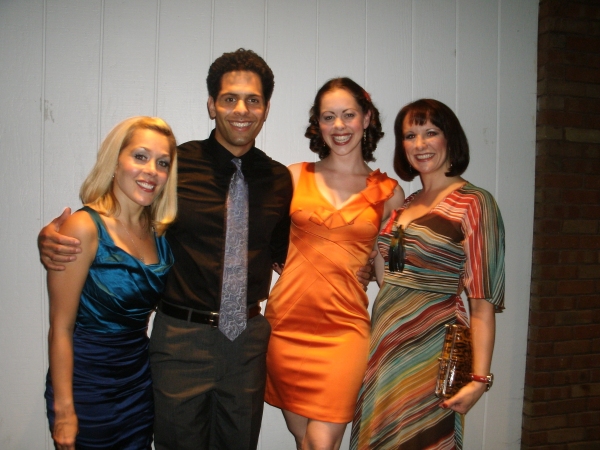 Nina Fluke, Brandon Koller, Laura E. Taylor and Ericka Mac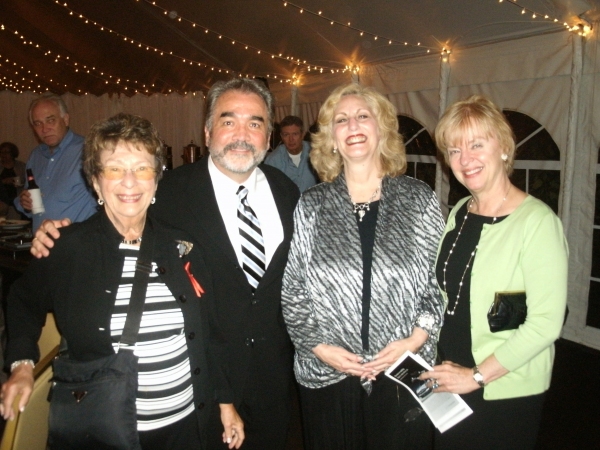 Libby Adler Mages, Mark Lococo, Susan Haimes and Diane Hires

Jameson Cooper and Alexander Aguilar

Laura E. Taylor and Rachel Rockwell

Chelsea Barker, Danielle Plisz, and Mara Davi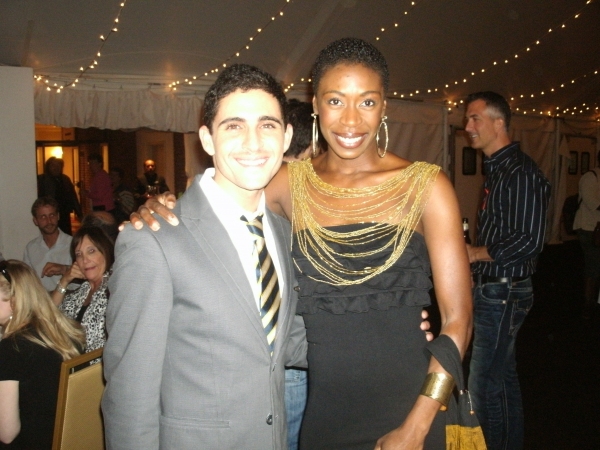 Bryan Knowlton and Anika Ellis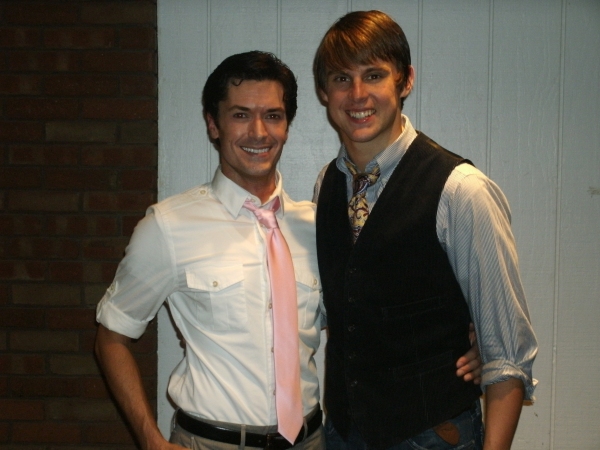 Adam Estes and Drew Nellessen

Gary Carlson, Adrian Aguilar and Pegah Kadkhodaian