HISTORY LEZONS A Festival Of Short Plays Comes to Pride Arts Center This March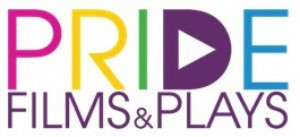 March has officially been Women's History Month in the U.S. since 1987. In 2018, Pride Films and Plays will celebrate its own "Women-Loving-Women's History Month" with HISTORY LEZONS, a showcase of nine short plays about women of previous eras - some historical, some fictional, some a combination of both.

The nine plays, each approximately 10 minutes long, will be presented as a complete 90-minute program on three evenings in The Buena, Pride Arts Center. Playwrights represented will include Sharece M. Sellem, Asia Nichols, Allison L. Fradkin, Robin Rice, Pat Montley, Shelley Hobbs, Shellen Lubin, Natalie Meisner, and Lena Wilson. The plays will be directed by Brianna Buckley, Denise Yvette-Serna, Charlotte Drover, JD Caudill, Taylor Craft, Nemo Serges, Alyssa Vera Ramos, Iris Sowlat, and Elizabeth Swanson.

Whether spotlighting women once considered yester-gay's news or reminiscing of days gone bi, these pieces pay homage to the formidable fortitude of our foremothers, both factual figures in history and fictional figures of the playwrights' own creation.
The HISTORY LEZONS festival is curated by Allison L. Fradkin (pictured - click on image to access high res file), Literary Coordinator of Pride Films & Plays' LezPlay Contest, in collaboration with PFP Company Members Iris Sowlat and Alex Dauphin.

Performances will be March 18, 20, and 21, 2018, at Pride Arts Center's Buena Theatre, located at 4147 N. Broadway. Curtain times for all performances are 7:30 pm. Tickets are pay-what-you-can and available at www.pridefilmsandplays.com.

BISCUITS & BACON by Sharece M. Sellem: It's spring of 1929 in Harlem, a season before the stock market crashed and the world suffered what would be known as the Great Depression. The streets are filled with lights and glitter, and to an innocent Daisy, who only wants to find her sister, three very different women show her how to grow in concrete. (Directed by Brianna Buckley)

LE FRUIT DÈFENDU by Asia Nichols: Based on the romance of artists and activists Frida Kahlo and Josephine Baker in Paris of 1939, this fable-like rendezvous takes place in Kahlo's painting "Two Nudes in the Forest," where there lives a bothersome beast who refuses to keep its intrusive trunk out of Josephine's tomato garden. (Directed by Denise Yvette-Serna)

GIRL, YOU KNOW ITS TRUE COLORS by Allison L. Fradkin: The Very Gay Cosmetics company not only takes pride in their products; they put pride in them. But ever since Pearl Gaily, a supposedly Sapphic customer, began wearing Very Gay make-up, she's been...well, keeping a straight face. Can Pearl's pals solve the mystery of the disappearing dykedom? And, if it turns out that the only part of her that's lesbian is the b-i in the middle, will they still stay "bi" her side? (Directed by Charlotte Drover)

IN TRANSIT by Robin Rice: In a Chicago retirement home, a lonely woman has given up on life. She is headed home-at least in her head-on a train bound for New Orleans. But a new resident is determined to derail her plans, sparking rebellion against the system-not to mention a geriatric showdown-in the process. (Directed by JD Caudill)

MADRIGAL IN BLACK AND WHITE by Pat Montley: A chance encounter between two young women-one black, one white-escalates into the beginning of a relationship, despite their own awkwardness and the warnings of their uncensored alter-egos bearing the burden of history. (Directed by Taylor Craft)

S'MORE by Shelley Hobbs: Charlie is about to crumble like a graham cracker. Alma, on the other hand, is considerably more composed-despite the fact that she's confined to a hospital waiting room. As the two women vent and lament, their conversation sparks a lot of burning questions. (Directed by Nemo Serges)

STANDARD PRACTICES by Shellen Lubin: ?Ida Tarbell was an American journalist best known for her pioneering investigative reporting. Tarbell exposed unfair practices of the Standard Oil Company, leading to a U.S. Supreme Court decision to break its monopoly. Her traditional conceptions of gender roles put her at odds with the suffragist movement of the era-as did her relationships with women. (Directed by Alyssa Vera Ramos)

VIRGINIA & ORLANDO & VITA by Natalie Meisner: Inspired by the literary lives and love of Virginia Woolf and Vita Sackville-West, this play imagines the private scenes between the two literary lionesses implied by their lifetime of romantic correspondence. (Directed by Iris Sowlat)

WHO ARE YOU? by Lena Wilson: When the Daughters of Bilitis hosted meetings in the mid-1950s, they were seeking community during the height of governmental persecution-thanks to Eisenhower's Lavender Scare. At one such meeting, a young new member and an older hostess share an unexpected connection that goes beyond sexual identity. (Directed by Elizabeth Swanson)