FLIES! THE MUSICAL! Gets World Premiere At Pride Arts Center, 5/11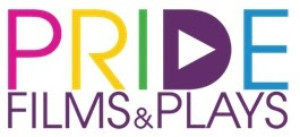 In a twisted mash-up of WAITING FOR GUFFMAN and GLEE, FLIES! THE MUSICAL! follows the drama kids from Lovely Valley Performing Arts Magnet High School. The students are left behind in an abandoned forest preserve during a "research" retreat for an unauthorized teacher-written musical production of LORD OF THE FLIES. Gradually, things turn savage in a couple of unsupervised hours as the plot points of the novel begin to come true one by one, in song, until eventually the kids are "rescued" by an astonished park ranger (who happens to love musicals) but it's much too late for them to go back to who they were before. FLIES! THE MUSICAL! will open on Friday, May 11 at 7:30 pm in The Broadway, Pride Arts Center, 4139 N. Broadway, following previews from May 3-6 and May 10.
FLIES! THE MUSICAL! is an original musical by Chicagoan Larry Todd Cousineau (book and lyrics) and Cindy O'Connor (music). It was developed in 2016-2017 in a series of readings in Chicago at Uptown Underground and Pride Arts Center. This 2018 production is its world premiere. It will be directed by Michael Driscoll, who directed the Jeff nominated productions of CARRIE: THE MUSICAL (Bailiwick Chicago) and BAREFOOT IN THE PARK (Step Up Productions), the Jeff recommended DESPERATE DOLLS (Strawdog Theatre), and many others. Sawyer Smith, whose credits include HEATHERS (Kokandy Productions, Jeff Award winner for Best Choreography) and recently, ALTAR BOYZ (Theo Ubique Cabaret Theatre) will choreograph. J.D. Caudill will be music director.
The cast will include Mario Aivazian,
Ryan Armstrong
, Jayla Williams Craig, Joey Fontanetta, Nicky Mendelsohn,
Jeff Meyer
,
Christea Parent
, and
Missy Wise
. The production team will include
John Nichols
(Sound Designer), Sarah Watkins (Scenic Designer), Paul Kim (Costume Designer), Shelby Arndt (lighting design), Adam McAleavey (Puppet Designer),
Jamie Karas
(Properties Designer), Michael Starcher (Stage Manager) and Anna Zerwer (Assistant Director). Tickets are $25 general admission, $20 students and seniors and are on sale now at
www.pridefilmsandplays.com
or by phone at 866-811-4111 or 773-857-0222.