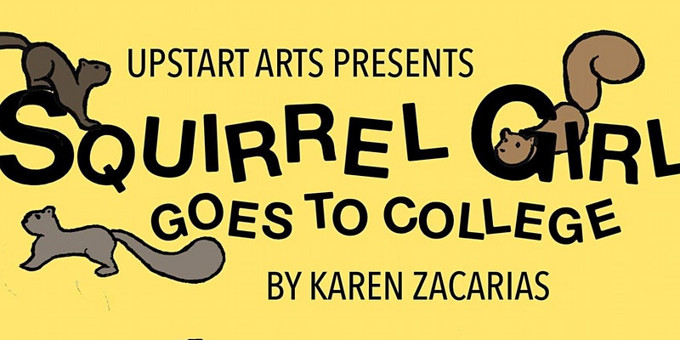 Squirrel Girl Goes To College at Upstart Arts
Dates

2/26/2021 - 2/28/2021

Theatre


140 N. Beaver St.
York, 17404
Twitter Facebook Instagram

Tickets Info

Free - $10
Phone: 7175424902




Superhero and college student? That's the Doreen Green plan.
The Unbeatable Squirrel Girl begins her life as an Empire State University computer science student, eager to make new friends while keeping her amazing superpowers and squirrel friends a secret. But when things start to go wrong and a favorite professor goes missing, can Doreen trust her human friends as much as she does her squirrel pals?
Upstart Arts presents the Marvel Spotlight play Squirrel Girl Goes to College, by Karen Zacarias, online for three performances: 7 p.m. Friday, Feb. 26, and Saturday, Feb. 27, and 3 p.m. Sunday, Feb. 28. Join us!
Upstart Arts is an all-volunteer, 501(c)(3) theater collective based in York, Pa. Please donate if you can to help us continue our mission of bringing affordable theater to York and our growing online community.