BWW Review: FUN HOME at Open Stage of Harrisburg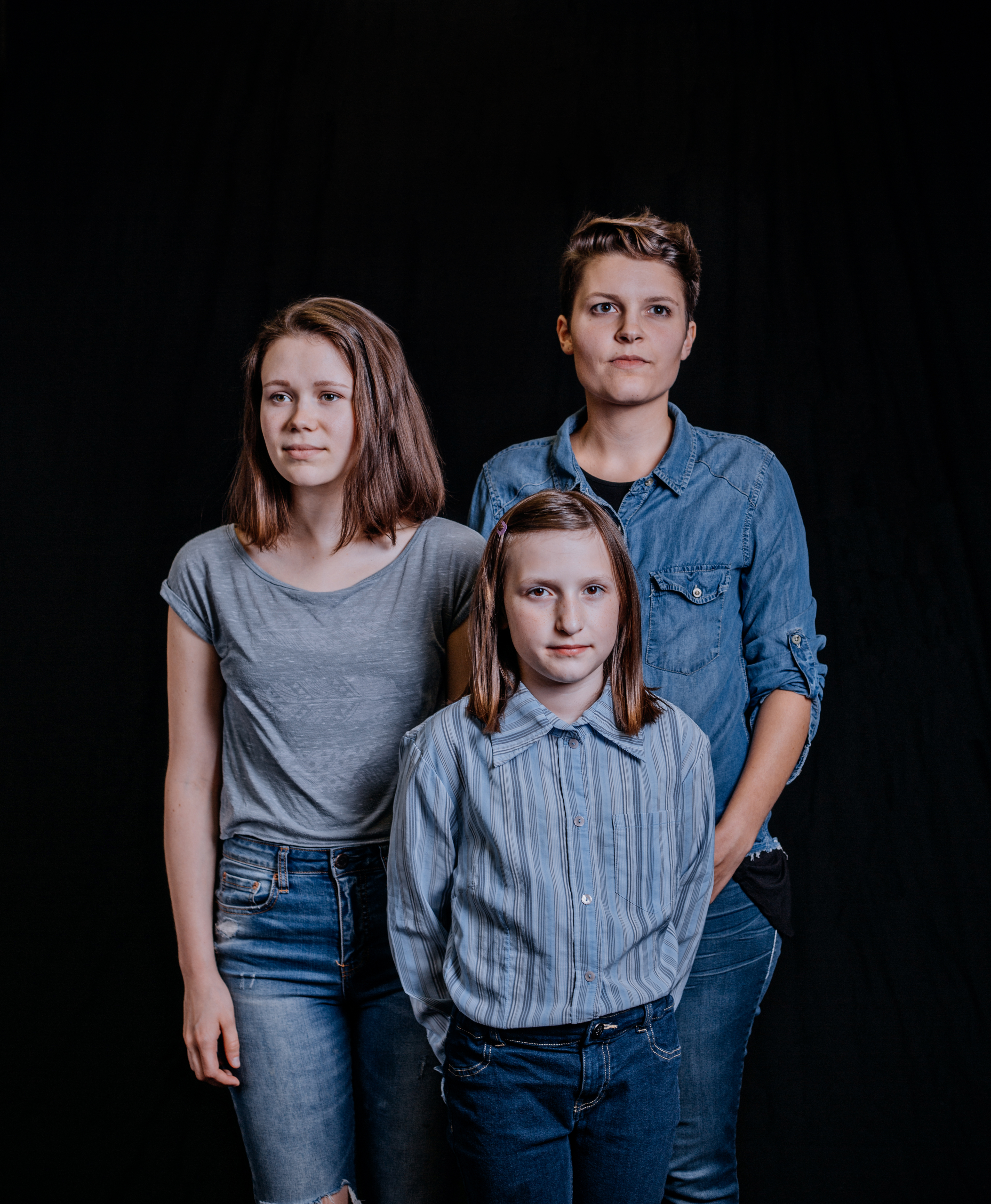 FUN HOME is a musical, based on the 2006 graphic memoir by the American cartoonist Alison Bechdel, who is the author of the comic strip DYKES TO WATCH OUT FOR. Bechdel's play tells the story of her life as she navigates through her years of childhood to adulthood, while living in the same house in a town in Pennsylvania. This contemporary work of art, written in 2013, brings to light themes such as sexual identity, parental relationships, first loves, and the reality of inevitable: time passing. In 2015, FUN HOME earned 12 Tony nominations, and won Best Musical. The book and lyrics for the musical are written by Lisa Kron, with music composed Jeanine Tesori.
Open Stage of Harrisburg, under the direction of Stuart Landon, who is also serving as the new Producing Artistic Director, showcases FUN HOME as the opening production of their 32th Season. Open Stage of Harrisburg has dedicated this production season to "lifting up" women's voices and they are certainly off to a great start.
At first light, the exceptional and astute set design is carefully restrained, with solitude furniture shrouded in blankets of white sheets. The juxtaposition of such starkness to that of the warm light projected on the back wall, making shadows as if viewing empty photo frames, immediately pulls concentration to the forefront of one's memories. Under the lighting design of Tristan Stasiulis, and the set design of Eric Berninghausen, the stage appears to be taunting the audience. And, it feels personal. The audience is braced, the story is coming, and the realization of the familiar, is ready to pounce.
When we first meet Alison (Vanessa Marie Hofer), we are drawn to her narrative; how she perceives her relationship with her father, Bruce (David M. Glasgow), and how his directive in the family is paramount. Bruce keeps his family at arm's length, replacing emotional bondage with restoration of the historical family home. Glasgow is consistent and steadfast in his persona of Bruce. He portrays him with fragile agility, balancing his inner turmoil and secretive life with outbursts of pain and anger. When Glasgow emotes the desire to be honest and accepted, it is palatable. His performance is simply beautiful in all its bitter rawness and precarious reality.
In the role of Bruce's wife, Helen (Cynthia Wells), we are exposed to the meaning of sacrifice. Helen sacrifices her own happiness by retaining secrets she knows about her husband but refuses to reveal them for fear she will be faced with the complexities of living her life. The purposeful admission of selfishness is meant to stand as a testament to Helen's role as a dutiful wife and mother but instead it stands as a fallacy and weakens her position with her children. Wells gives Helen poignant moments of emphasis such as pressing folded laundry firming into a basket as if allowing for some control of any present volatile situation. Pressing too hard could upset the basket so she is deliberate in her action. Wells also does an excellent job of balancing her character's suppressed independence.
Caroline Chronister (Medium Alison) is a standout in this production. The vulnerability she gives Medium Alison is positively painstaking. With every little movement and word she utters, Chronister delivers an effortless and sincere performance. It is almost as if, being the "middle child" of the Alisons, she has something to prove and we feel that but not in an off-putting way. Medium Alison is filled with the complexities of leaving the child she was behind, growing into young adulthood, learning to face difficult and organic choices regarding sexuality, and keeping it all "together" with the tools she was given. Well, Chronister's tools are sufficient and she navigates the role of Medium Alison with unquestionable believability.
FUN HOME is peppered with songs throughout the show and the musicians are outstanding in this production. Most of the songs are respectfully forgettable except "Telephone Wire." The lyrics, the simplistic staging along with the tender delivery to the song by the actors, and the desperation of the truth to be told, leaves an indelible spot on any closed-off heart.
Attending Open Stage of Harrisburg's excellent production of FUN HOME is an opportunity for society to take notice of acceptance, tolerance, and the reality that every single person matters and every single person breathes the same way - one precious moment at a time.
Tickets for FUN HOME can be purchased by visiting their website at www.openstagehbg.com. The show is playing now through October 29th.
Photo courtesy of Open Stage of Harrisburg
Christy Brooks has been involved in theatre for over 25 years. She is an actress, playwright, and director in Southern York County, PA. Christy is (read more...)