Feature: SUMMER ART MARKET at The Parliament Arts Organization in Downtown York, PA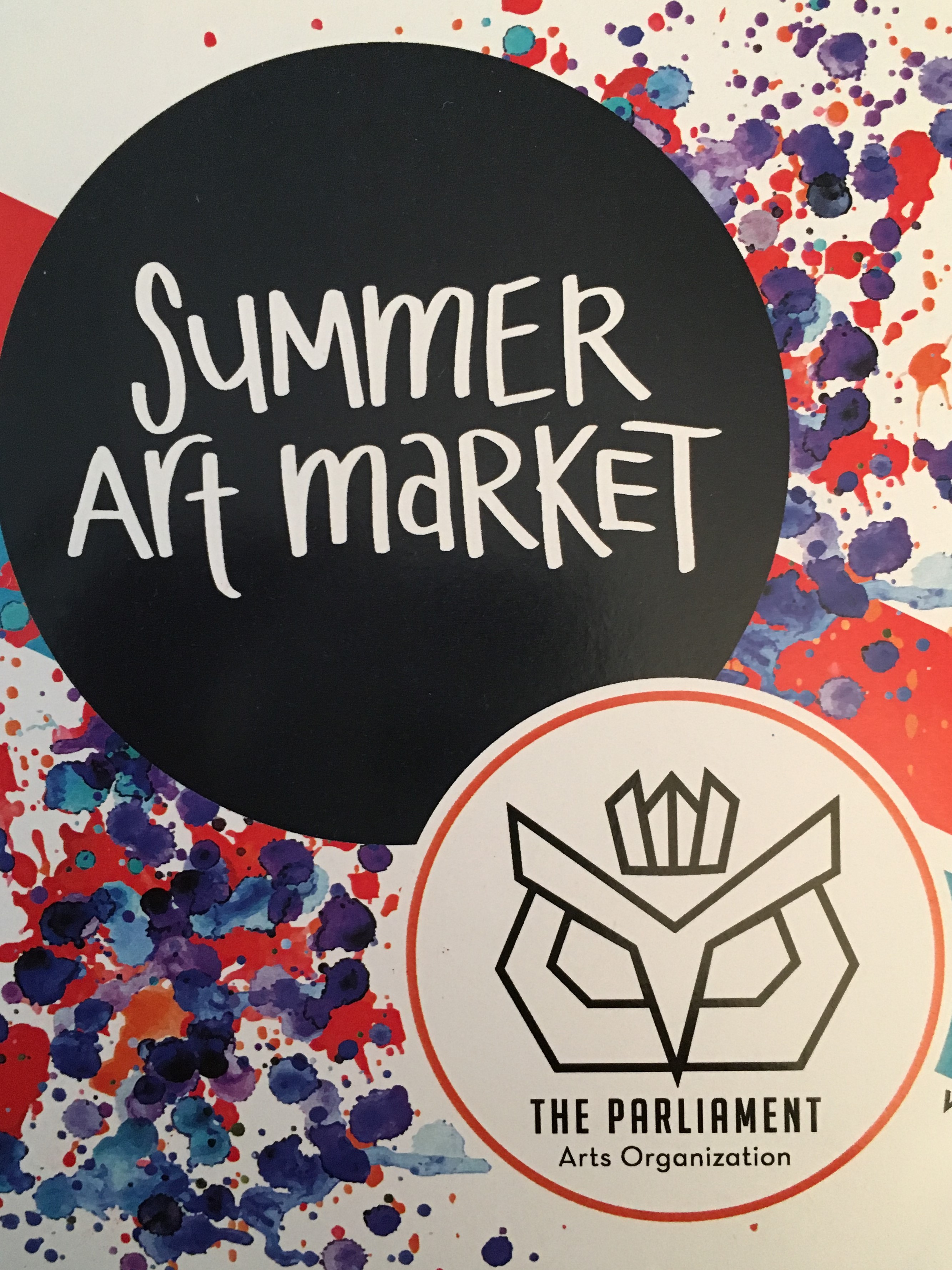 For the second year, the SUMMER ART MARKET, in coordination with THE PARLIAMENT ARTS ORGANIZATION located in Downtown York, Pennsylvania, has produced an opportunity for visual, fine and performing artists, to exhibit their talents for the area and surrounding communities. Kate Harmon, Director of Events and Marketing for The Parliament, states "The Parliament Arts Organization is a nonprofit with a simple mission - Empowering artists. Transforming York. We do it several ways - through our art gallery with rotating shows, workshops to help creatives develop skills needed to make their business a success, and through hosting small and large events for the community. This year, the Summer Art Market was a way for us to really focus on giving local artists a platform to sell. By raising additional sponsorship dollars, we were able to waive the fee for local artists (and even rent them tents for free), so that nothing was in their way when it came to selling their wares."
York has been a mainstay of the performing arts for many years. The addition of THE SUMMER ART MARKET, is just another jewel of tremendous opportunities for exposure to all types of art in downtown York.
Some of this summer's exhibitors included everything from live music (CUDDLE MAGIC), jewelry design (CINDY LIEBEL), fine artists (AARON James Powers), to food trucks (ON MY GRIND COFFEE). The SUMMER ART MARKET plans to evolve and welcome more artists for years to come. They are off to a great start.
Learn more about The Parliament and become a member for as little as $5, so we can keep helping people create. www.parliamentyork.org.