Singer-Sax Player Supreme Danny Bacher Makes Feinstein's/54 Below Debut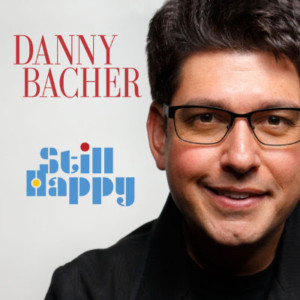 Swingin' singin' soprano saxophone player, Danny Bacher is making his Feinsteins/54 Below debut on Friday, December 21,2018 at 9:30 PM. The CD release concert celebrates the Festive Season and Bacher's new CD, STILL HAPPY. Appearing with him is his band: Broadway piano legend Allen Farnham ( The Lion King) and ace musicians, Dean Johnson (bass), Samuel Martinelli (drums), Harry Allen (tenor sax), and Charles Caranicas (trumpet).

Bacher brings out the humor and pizzazz of his tunes with his smooth-as-silk voice, storytelling skills, and soprano sax chops -- talents that have secured him a following in legendary jazz clubs such as Birdland, The Blue Note and beyond.

Bacher is an ascendant star with humor, talent, and joie de vivre -- all apparent and plentiful on STILL HAPPY. His performance is seasoned and all-pro, a mix of youthful vigor and finger-popping vet. He bounces from oldies and goodies to classic takes on the Great American Songbook, all the while infusing them with dazzle and style. Surrounded by quality, Bacher's voice and soprano sax truly rise to the occasion, especially on the predominantly upbeat material, like "Laughing at Life," Bernstein's "Lucky to Be Me," an updated "Hooray for Hollywood" and the title track. Bacher is always at home on the stage and presents his case with elegance and class.

PERSONNEL: Danny Bacher, vocals, soprano saxophone; Allen Farnham, piano; Dean Johnson, bass; Alvester Garnett, drums; Harry Allen, tenr saxophone; Charles Caranicas, trumpet, flugelhrn; Rolando Morales-Matos, percussion. All arrangements by Allen Farnham Co-arranged by Danny Bacher. Produced by Jeff Levenson and recorded at Teaneck Sound Studio
Danny Bacher: "Still Happy" Release Concert, Feinstein's/54 Below, 254 W 54th St. Cellar, NYC 10019, Friday, December 21, 2018, Doors open at 8:45pm/Show at 9:30pm. Mre information and ticket reservations at: https://54below.com/events/danny-bacher/.
---
Join Team BroadwayWorld
Are you an avid Cabaret fan in NYC? We're looking for people like you to share your thoughts and insights with our readers. Team BroadwayWorld members get access to shows to review, conduct interviews with artists, and the opportunity to meet and network with fellow theatre lovers and arts workers.
Interested? Learn more here.
---