Santino Fontana, Ron Carter Quartet and More Coming Up This Fall at Birdland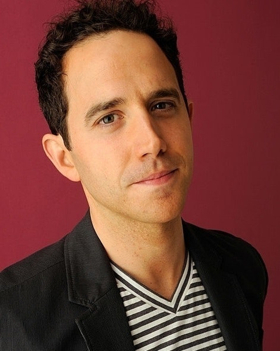 Birdland Jazz Club has announced its lineup for October 9-October 15, featuring Santino Fontana, Ron Carter Quartet, Rolando Morales-Matos Tribute Concert for Dave Samuels, Miss Coco Peru and more. Scroll down for details!
---
Birdland will kick-off their great week of programming with the following acts:
October 9 (Monday) at 7:00PM
The Broadway at Birdland concert series is proud to announce that Broadway leading man Santino Fontana will be making his Birdland debut. With his rich voice, dynamic versatility, and easy charisma, Santino Fontana is one of Broadway's favorite leading men. As the voice of another prince-the villainous Hans in Frozen-as well as the overlooked barman, Greg, in the CW series Crazy Ex-Girlfriend, he has begun to build a passionate following beyond New York.
All tickets $45-85, $10 food/drink minimum
October 9 (Monday) at 9:30PM
Jim Caruso's Cast Party
Jim Caruso's Cast Party is a wildly popular weekly soiree that brings a sprinkling of Broadway glitz and urbane wit to the legendary Birdland in New York City every Monday night. It's a cool cabaret night-out enlivened by a hilariously impromptu variety show. Showbiz superstars, backed by Steve Doyle on bass, Billy Stritch on piano and Daniel Glass on drums, hit the stage alongside up-and-comers, serving up jaw-dropping music and general razzle-dazzle.
All tickets $30, $10 food/drink minimum
October 10-14 (Tuesday-Saturday) at 8:30PM and 11:00PM
Week two of "A Celebration of Ron Carter" with Ron Carter Quartet
Ron Carter is among the most original, prolific and influential bassists in jazz with more than 2,000 albums to his credit. With Ron Carter on bass, the Ron Carter Quartet features Jimmy Greene on tenor sax, Renee Rosnes on piano, and Payton Crossley on drums.
All tickets $40, $10 food/drink minimum
October 11 (Wednesday) at 6:00PM
David Ostwald's Louis Armstrong Eternity Band
Inspired by the noble jazz pioneers Louis Armstrong, Bix Beiderbecke, Duke Ellington, Jelly Roll Morton and their colleagues, David Ostwald's Louis Armstrong Eternity Band breathes life and passion into America's own great art form. Now in its 14th year of residency at Birdland, the weekly post-workday engagement is the city's best musical bargain! Tuba player David Ostwald leads a rotating lineup that features talents such as clarinetist Anat Cohen, trombonist/vocalist Wycliffe Gordon, pianist Ehud Asherie, drummer Marion Felder and more!
All tickets $30, $10 food/drink minimum
October 12 (Thursday) at 6:00PM
Rolando Morales-Matos presents Tribute concert for Dave Samuels
Rolando Morales-Matos presents Tribute concert for Dave Samuels recreating the music of Spyro Gyra, Double Image and Caribbean Jazz Project, with some of the original members, such as Paquito De Rivera on clarinet and alto sax, David Friedman vibes, Andy Narell on steel pans, Richie Morales on drums, Julio Fernandez on guitar and Marc Quiñones on percussion.
All tickets $30, $10 food/drink minimum
October 13 (Friday) at 5:15PM
The Birdland Big Band
Founded by drummer and musical director Tommy Igoe, the Birdland Big Band features the finest musicians in New York! Celebrating 10 years at the club, the BBB roars into action every Friday, playing the finest Jazz, Latin and Brazilian music from the world's best arrangers. After work or before a show, drinks or a great dinner, come hear one of the world's best drummers driving the hardest swinging band in New York. Experience why the BBB is the must-see weekly jazz event in New York and kick off your weekend with what critics are calling "the best live music bargain in all of NYC!"
All tickets $30, $10 food/drink minimum
October 14 (Sunday) at 6:00PM
Hailed as "the truest heir to Bobby Short" in The New York Times, pianist/singer Eric Comstock returns to Birdland with star bassist/composer Sean Smith with songs by everyone from George Gershwin to George Harrison. These two masters met on the Off-Broadway hit OUR SINATRA (which Eric co-wrote), and have since worked separately and together around the world. Join them at Birdland for a cool spring party where the music and stories are equally great.
All tickets $30, $10 food/drink minimum
October 15-16 (Sunday-Monday) at 6:00PM
Miss Coco Peru
The Broadway at Birdland concert series is proud to present Miss Coco Peru in "The Taming of the Tension." Storyteller/monologist Miss Coco Peru aka Clinton Leupp is now inviting you to her "place" for some of her favorite stories, songs, and a good dose of bullshitting with the hope that together, the tension will melt away! And for the first time ever Coco will be taking questions from her audience.
All tickets $30-40, $10 food/drink minimum
October 15 (Sunday) at 9PM & 11PM
The Afro Latin Jazz Orchestra
Grammy Award winning pianist, composer and educator Arturo O'Farrill -- leader of the "first family of Afro-Cuban Jazz" (NY Times) -- was born in Mexico and grew up in New York City. Son of the late, great composer Chico O'Farrill, Arturo was Educated at Manhattan School of Music, Brooklyn College Conservatory and the Aaron Copland School of Music at Queens College. He played piano in Carla Bley's Big Band from 1979 through 1983 and earned a reputation as a soloist in groups led by Dizzy Gillespie, Steve Turre, Freddy Cole, Lester Bowie, Wynton Marsalis and Harry Belafonte.
All tickets $40, $10 food/drink minimum
---
Purchase tickets at www.BirdlandJazz.com, and for more information and reservations call 212-581-3080. Ticket prices will vary by performer. At the tables, there is a $10 food/drink minimum per person in addition to the music charge. At the bar, the music charge will include one complimentary drink with no additional minimum.
Named for alto saxophonist and jazz pioneer Charlie "Bird" Parker who dubbed it "The Jazz Corner of the World," Birdland opened on December 15th 1949. For 60 years it has been home to jazz legends, from Parker, John Coltrane Duke Ellington and Count Basie to Oscar Peterson, Hank Jones, Diana Krall and everyone in between. The original 52nd street location was a cultural barometer and meeting place, inspiring the songs "Birdland" and "Lullaby of Birdland," and serving as a regular haunt for celebrities and cultural figures. The modern incarnation is a state of the art nightclub featuring award winning Southern and Cajun cuisine, first rate sound and lighting and a who's who of contemporary musical artists, 7 nights a week.
Birdland is located at 315 West 44th Street (between 8th & 9th Avenues), New York, NY 10036. Students (with current ID) & Broadway Theatre-Goers (with Broadway ticket stub from same day of performance): 50% off music charge at 11PM shows only. Birdland serves American Fare with a Cajun Flair nightly from 5PM until Midnight and until 1AM on Friday and Saturdays. Parking is available across the street at 332 West 44th Street. Concert Grand Piano By: Yamaha.
Go to www.BirdlandJazz.com or follow BIRDLAND JAZZ CLUB on Twitter: @birdlandjazz, Facebook, Instagram, and on Pinterest.