Photo Flash: Vig27 Presents UnTucked and UnCensored
Vig27 presented UnTucked and UnCensored on Sunday April 17th with an all star Broadway lineup. Host Marti Gould Cummings welcomed Matt Doyle (War Horse, Bye Bye Birdie, Spring Awakening), Anna Ty Bergman (Fame), Will Van Dyke (The Addams Family), Justine Mendoza (In The Heights), Phil Putnam, and Katie Gassert to the stage.
Brad Gardner played piano for the standing room only show.
UnTucked and UnCensored is hosted by Marti Gould Cummings ever Sunday night at 9pm at Vig27 located on E.27th Street and Park Ave South. The show is free admission and featured new broadway guest each week.
Photo Credit: Jason T. Gaffney


Will Van Dyke, Katie Gasert, & Marti Gould Cummings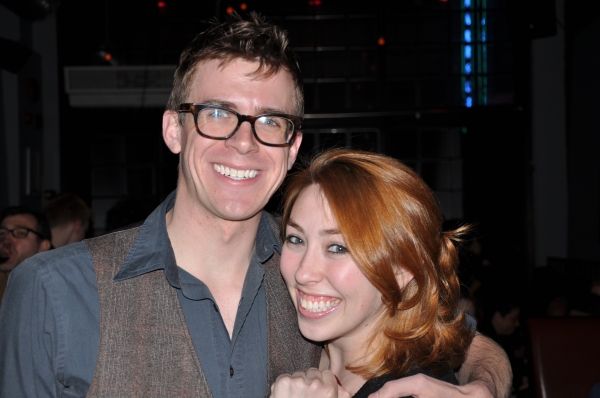 Will Van Dyke & Katie Gassert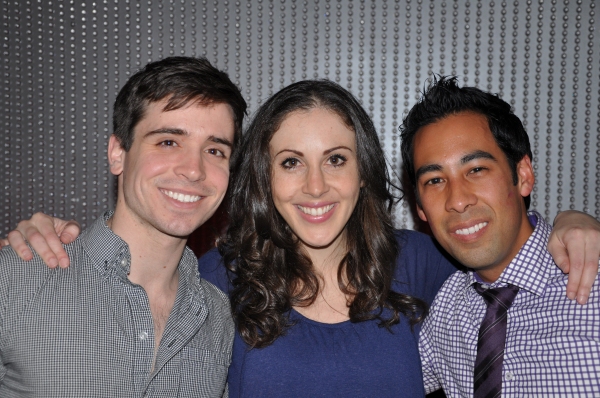 Matt Doyle, Anna Ty Bergman, Justin Mendoza

Pil Putnam

Phil Putnam & Marti Gould Cummings