Photo Flash: Rachel Ulanet Returns To Feinstein's/54 Below June 22nd
Rachel Ulanet (Lovemusik, Beauty and the Beast) made a triumphant return to solo cabaret with "Keep Me Searching," her May 29th sold out performance at Feinstein's/54 Below! A marvelous time was had by all, friends, fans, colleagues, and Broadway luminaries.
Rachel returns to Feinstein's/54 Below June 22nd in an encore performance of "Keep me Searching.". There are still some tickets, but don't wait.
Renowned vocalist Rachel Ulanet has thrilled Broadway audiences with her performances in Beauty and the Beast, Lovemusik, and King David, and now makes her Feinstein's/54 Below solo concert debut with Keep Me Searching. Reflecting on the recent shifts within our country, and the profound effect they have had on her as a woman, citizen, parent, and artist, Rachel will tell the tale of one Broadway mama's journey, revealing new possibilities through timeless music-from Stevie Wonder to Kurt Weill, from Bonnie Raitt to Michel Legrand.
Directed by Julie Reyburn (Sondheim Unplugged, multi-MAC, Bistro, and Nightlife Award winner), and featuring a terrific trio headed by music director Matt Baker (Christine Ebersole, Ann Hampton Callaway, and Judy Collins), with Ray Marchica on drums and Michael Blanco on bass, Keep Me Searching will be sure to enthrall and delight, as it opens the audience up to our shared experiences during these unusual times. One journey always begets another, and who knows where it all might lead?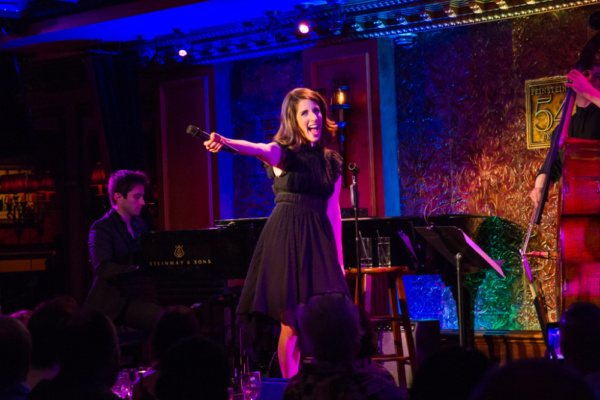 Rachel Ulanet on stage at Feinstein's/54 Below on May 29th. Matt Baker at the piano. Photo: Takako Harkness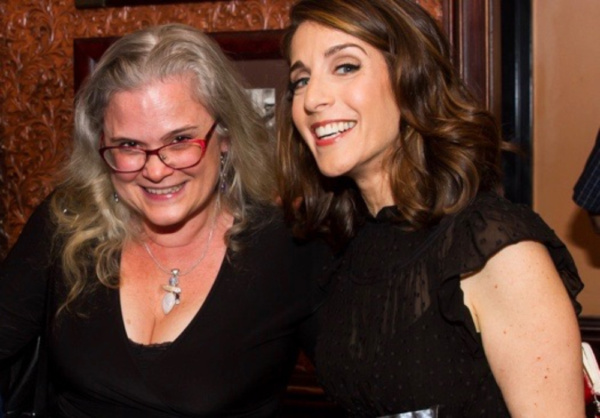 Rachel Ulanet with her director, Julie Reyburn. Photo: Takako Harkness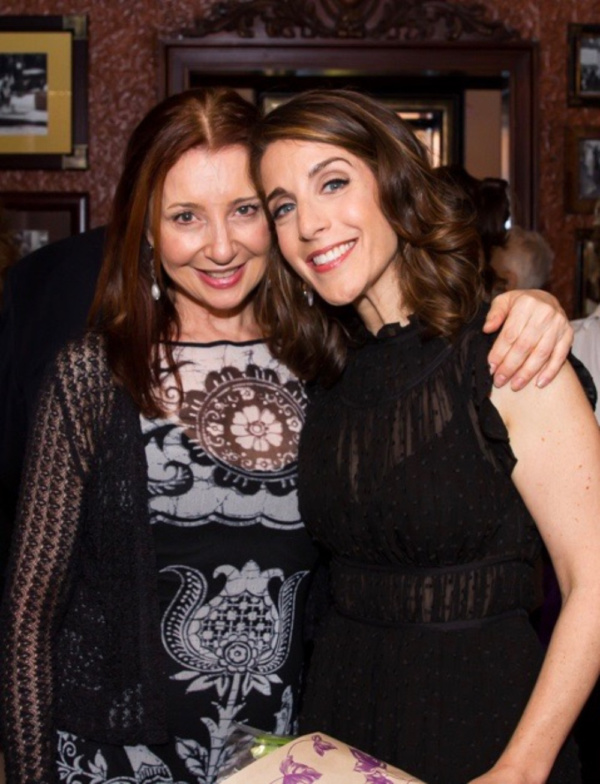 Rachel Ulanet with her pal and fellow thespian, Donna Murphy, after the show. Photo: Takako Harkness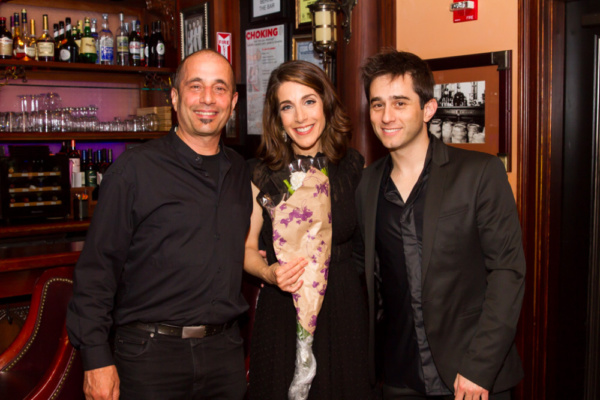 Rachel Ulanet with two of her three onstage fellas: musical director and pianist, Matt Baker on the right, and percussionist, Ray Marchica. Bassist, Matt Blanco, had to run! Photo: Takako Harkness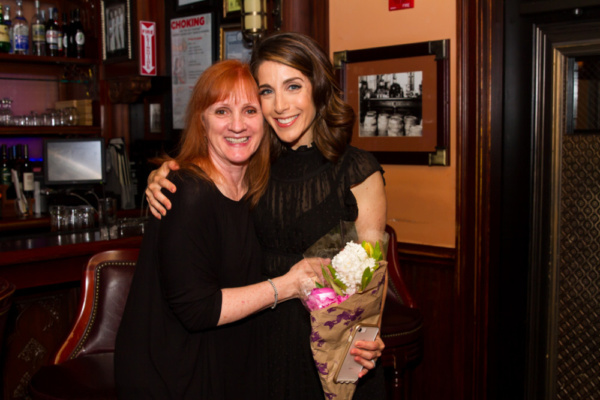 Rachel Ulanet with pal and fellow thespian, Terri Klausner Photo: Takako Harkness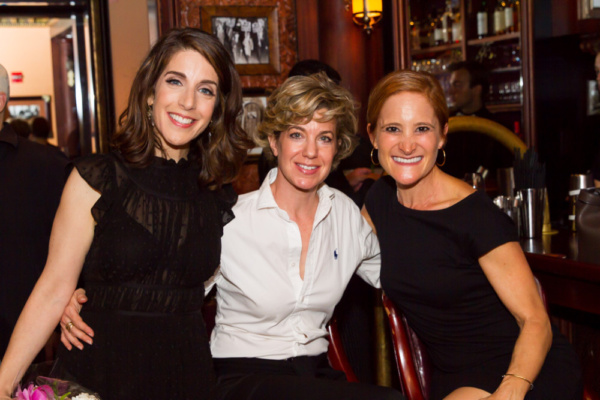 Rachel Ulanet with Alix Strauss and Lisa Wachtell, all Stage Door Manor alums. Photo: Takako Harkness

Rachel Ulanet's set was full of energy and joy. Photo: Takako Harkness
---
Join Team BroadwayWorld
Are you an avid Cabaret fan in NYC? We're looking for people like you to share your thoughts and insights with our readers. Team BroadwayWorld members get access to shows to review, conduct interviews with artists, and the opportunity to meet and network with fellow theatre lovers and arts workers.
Interested? Learn more here.
---
More Hot Stories For You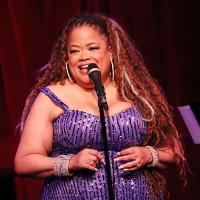 Photos: Natalie Douglas Celebrates Lena Horne At Birdland!

November 30, 2022

Birdland presents thirteen-time MAC Award winning singer Natalie Douglas in "To Lena: A Tribute to the Lady and Her Music."
---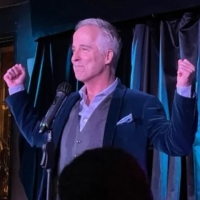 Tim Connell Returns To Pangea This December With …AND SO IT GOES

November 30, 2022

Actor-singer-storyteller Tim Connell returns to Pangea for a third time this year with ...and so it goes... on Thursday, December 8 and Saturday, December 17, both at 7 PM. He is joined by his longtime collaborator, a Musical Director James Followell. The show is directed by Steven Petrillo.
---
Karen Mason to Present Holiday Concert CHRISTMAS! CHRISTMAS! CHRISTMAS! at Birdland in December

November 30, 2022

BIRDLAND JAZZ CLUB will present the return of Karen Mason with her concert "Christmas! Christmas! Christmas!" on Monday, December 19 at 7:00 PM. Mason's legendary holiday show features unique interpretations of old and new seasonal classics.
---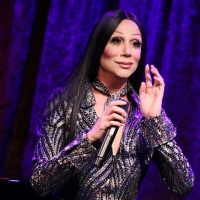 Photos: Cher Storms Birdland Theater As Impersonator Scott Townsend Takes the Stage!

November 29, 2022

Go inside Birdland Theater with brand-new photos of celebrity Cher impersonator Scott Townsend AKA Thirsty Burlington on Monday, who took the stage on November 28.
---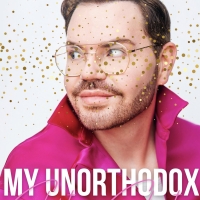 MY UNORTHODOX LIFE's Robert Brotherton to Perform at 54 Below Tomorrow Night

November 29, 2022

Robert Brotherton, break-out funnyman of the hit Netflix reality show, "My Unorthodox Life," is set to make his 54 Below debut performing a hilarious, holiday-inspired, cabaret jubilee tomorrow, Wednesday November 30th at 7:00pm. 
---