Photo Flash: 54 Celebrates French Woods At Feinstein's/54 Below
On Sunday, November 18th, Feinstein's/54 Below celebrated the popular and prolific summer camp, French Woods Festival of the Performing Arts.
Since 1970, French Woods Festival for the Performing Arts has been a champion of the arts and arts education. The camp gives every child an individualized summer experience all while producing close to sixty full-scale musicals and plays. It has been the home away from home to thousands of performers for decades, including some of Broadway's brightest stars! French Woods is about to celebrate its 50th summer, and still going strong!
The evening boasted some of French Woods's prominent alumni in a night of story and song as they reminisced about a time before Broadway. Performers sang the roles they played in their youth and discussd some of their favorite French Woods memories. Before they were working on the Great White Way, they may have been playing Fanny Brice at age fourteen or a pre-pubescent Tevye!
A portion of the proceeds were donated to The Hancock French Woods Arts Alliance, a foundation that helps fund scholarships for young artists.
The evening was produced by Jen Sandler and music directed by Ben Caplan.
Performers included Tiger Brown (Elf, Beauty and the Beast), Lauryn Ciardullo (Aladdin), Sean Patrick Doyle (Kinky Boots, Jerry Springer: The Opera), Peter Duchan (Dogfight), Tracey Eden (A Chorus Line), Josh Freilich, Gabe Greenspan (Solve-It Squad), Mara Jill Herman (Disney On Classic, America's Sweethearts), Sara Kapner (Goodspeed Opera House's Rags), Michael Kushner (On The Town, Toxic if Swallowed), Rebecca Kuznick (Company), Alexa Lebersfeld (Grease), Mia Longenecker (Word Made Flesh), Harris Milgrim (Tootsie, Cats), Lance Rubin (Bloodsong of Love, Things to Ruin), Lauren Schorr (Worlds Apart, B-Side Productions), Ben Schrager (ms. Estrada, The Flea), Dani Spieler (A Bronx Tale, Chicago), Talia Suskauer (Be More Chill), Tucker ("Saturday Night Live," iHeart Media), Natalie Weiss (Everyday Rapture, Wicked) and Matt Windman (AM New York).
The evening ended with a surprise performance by current French Woods campers Zach Asnis, Darah Barenholtz, Annie Ross, Evan Ozer, and Zoe Siegel.
Photo Credit: Michael Hull

Ben Schrager, Gabe Greenspan, Alexa Lebersfeld, Mia Longenecker, Rebecca Kuznick, Michael Kushner, Lauren Schorr and Tucker

Talia Suskauer and Tucker

Tiger Brown, Sara Kapner and Tracey Eden

Full Company

Lauryn Ciardullo, Mara Jill Herman, Dani Spieler and Natalie Weiss

Dani Spieler and Lauryn Ciardullo

Josh Freilich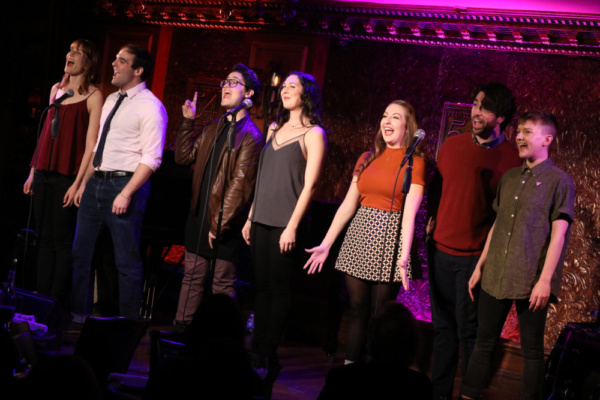 Lauren Schorr, Ben Schrager, Michael Kushner, Rebecca Kuznick, Alexa Lebersfeld, Gabe Greenspan and Mia Longenecker

Tiger Brown, Sara Kapner and Tracey Eden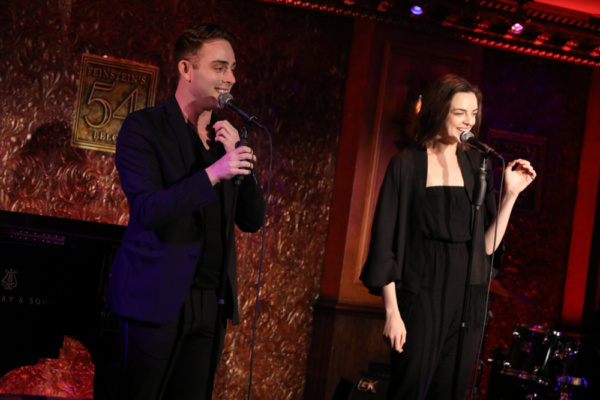 Tucker and Talia Suskauer

Dani Spieler and Lauryn Ciardullo

Beth Schaefer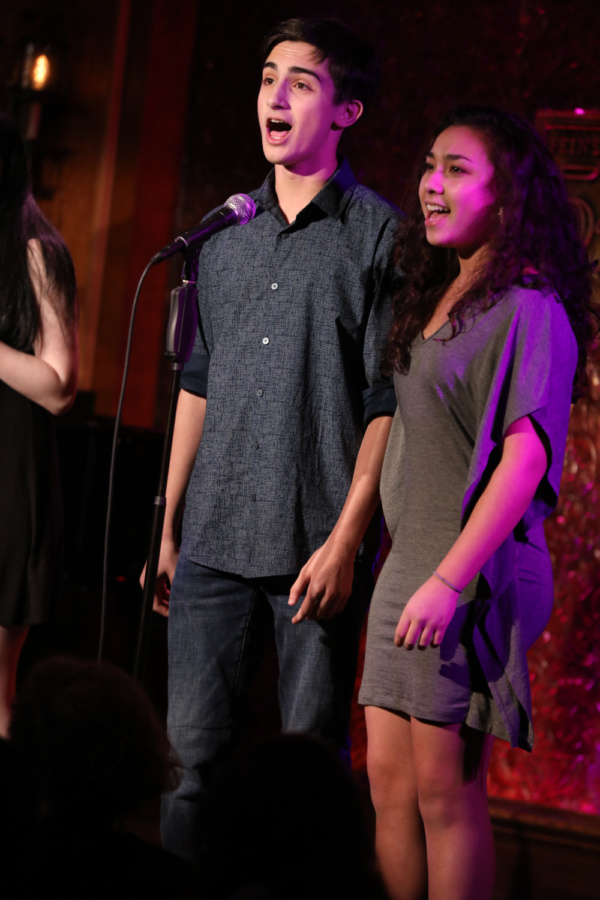 Zach Asnis and Zoe Siegel

Evan Ozer and Darah Barenholtz