Latest News on Annie Ross
Stage Credits
  [West End]
London Production, 1982
Ruth
  [West End]
London Revival, 1972
Jenny
  [London Fringe]
Original London Production, 1956
Performer
Annie Ross News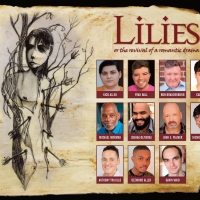 Cast Announced For Ghost Light Theatricals' LILIES
by Stephi Wild - Aug 25, 2022
Ghost Light Theatricals, a new artistic venture founded by Joseph C. Walsh, has announced its inaugural production of the Florida Premiere of Lilies: or the revival of a romantic drama, in partnership with Wild Oats Productions and Theatre South Playhouse.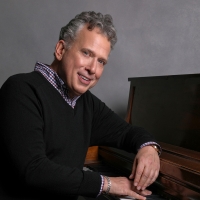 Billy Stritch Returns to Crazy Coqs With 'Billy Stritch: Cy Coleman Revisited'
by Stephi Wild - Aug 22, 2022
Billy Stritch returns to Crazy Coqs with a band new show spotlighting the music of legendary tunesmith, Cy Coleman. He'll be joined this time by a swinging jazz trio – all the better to perfectly celebrate one of Broadway and pop music's jazziest composers.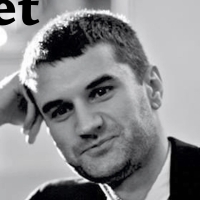 New York Jazz Master With New Hampshire Roots Comes Home
by A.A. Cristi - Mar 7, 2022
He was born and raised in Hudson, New Hampshire. He moved to New York to attend NYU and fine-tune his jazz skills. Now an acclaimed jazz musician, Alex Minasian returns to his home state this Friday, March 11, to perform at Jaffrey's The Park Theatre with his star-filled quartet.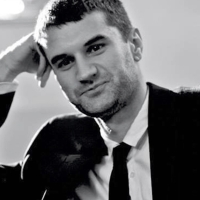 New York's Alex Minasian Quartet To Play Park Theatre
by A.A. Cristi - Feb 22, 2022
A new jazz master is coming to the Monadnock Region to perform his special musical magic. With two degrees from NYU, Alex Minasian has, at a remarkably young age, established himself as a versatile pianist, educator, and impresario in many different musical genres.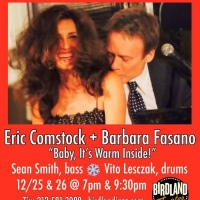 Birdland Theater to Present Eric Comstock & Barbara Fasano
by Chloe Rabinowitz - Dec 20, 2021
BIRDLAND THEATER will present Eric Comstock & Barbara Fasano, whose electrifying combination of warmth, wit, swing, and sensuality have made them the nightclub world's most celebrated team, in "BABY, IT'S WARM INSIDE!" for four performances only: Saturday, December 25 and Sunday, December 26 at 7pm and 9:30pm.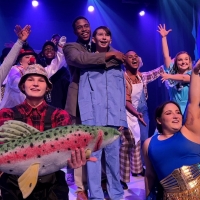 SUNY Cortland Presents BIG FISH Directed By Jeff Whiting
by A.A. Cristi - Nov 16, 2021
SUNY Cortland celebrates its return to live theatre with Andrew Lippa's BIG FISH, running November 12th-21st. The show is Directed and Choreographed by Jeff Whiting, Associate Director of the Broadway production of Big Fish, and owner of Open Jar Studios.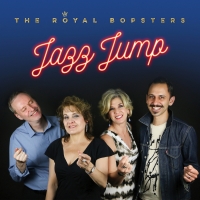 The Royal Bopsters Drop Bonus Single 'Jazz Jump' From PARTY OF FOUR Sessions On Motéma Music
by Chloe Rabinowitz - Oct 8, 2021
Put on your dancing shoes and prepare to forget your troubles, 'Jazz Jump' the new swinging vocalese single from The Royal Bopsters arrives October 8, 2021!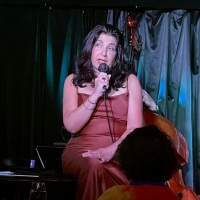 BWW Review: MARIA CORSARO: YOU TAUGHT MY HEART TO SING Puts Jazz Front and Center at Pangea
by Ricky Pope - Oct 4, 2021
Maria Corsaro has teamed up with the wonderful Sue Matsuki, who in her directing debut has fashioned a tight and clever new show that showcases Maria Corsaro's dark, rich voice in a series of songs that started life as jazz instrumentals and had lyrics added to them later, sometimes decades later. The show, YOU TAUGHT MY HEART TO SING, had its premiere last Saturday at Pangea. I was lucky enough to be in the audience. Corsaro has a lovely voice and chose a very ambitious set of tunes that for the most part show her off to great advantage. Besides being a fine jazz artist, Corsaro is a woman with a very big heart that she loves to share with her audience.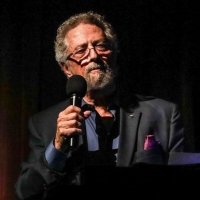 Composer and Musical Director Mike Renzi Dies at 80
by Stephi Wild - Sep 29, 2021
Renzi was musical director for Peggy Lee and Mel Torme for over 25 years. He also worked on Sesame Street as the music director for seasons 31 through 40 and recorded Our First Christmas with singer Cynthia Crane and leads the Mike Renzi Trio.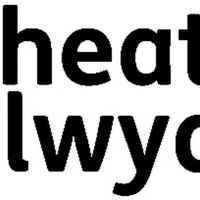 Cast Announced For World Première Production Of Tim Price's ISLA at Theatr Clwyd
by Stephi Wild - Sep 24, 2021
As the world première production of Kaite O'Reilly's Missing Julie opens at Theatr Clwyd, Artistic Director Tamara Harvey and Executive Director Liam Evans-Ford today announce the cast for the world première production of Tim Price's Isla.
Annie Ross Frequently Asked Questions
How many Broadway shows has Annie Ross been in?
Annie Ross has not appeared on Broadway.
How many West End shows has Annie Ross been in?
Annie Ross has appeared on London's West End in 2 shows.
What was Annie Ross's first West End show?
Annie Ross's first West End show was The Threepenny Opera which opened in 1972