Photo Coverage: Lynn Ahrens Hosts A Lyric Life at 92Y Lyrics & Lyricists
Most times L&L audiences are kept entertained and educated by some of the most highly knowledgeable and celebrated personalities in the theatre who narrate the presentations. These hosts explore the lives of the brilliant creators of words and music. Having Tony, Drama Desk, Outer Critics Circle Award Winner Lynn Ahrens at the podium herself, in Lynn Ahrens: A Lyric Life made this an exceptional, fascinating, and entertaining experience in the renowned series at the 92Y.
The program featured, Nikki Renee Daniels, David Harris, Margo Seibert, Brandon Uranowitz and Alton Fitzgerald White. Although we missed Broadway actor, singer, concert soloist and recording artist Jason Danieley performing on stage, his talents as a director were remarkably impressive in this wonderful show.
It doesn't get better than having the person who wrote the words, talk about her words in her own words.
A note from Lynn Ahrens in last night's program says it best:
"I can't decide whether being featured in the Lyrics & Lyricists series makes me feel very young or very old. In this season of Irving Berlin, Frank Loesser, Bobby Darrin, Leonard Bernstein, Comden and Green and Sondheim, I am definitely the new kid on the block, still in awe of these masters and somewhat stunned to find my name on the marquee with theris, especially when I'm still learning from them. On the other hand, I'm suddenly old enough to have generated enough work, anecdotes, experience and knowledge to fill a full evening. Either way, being here is a wonderful honor and an exciting challenge. Thank you to Ted Chapin for thinking it was a good idea to invite me; to my director Jason Danieley for telling me " We'll make it easy!", to this stunning cast of singers, so generously taking time out of their busy lives to be here; and to all the lovely people at 92Y who make this remarkable series happen every year. I hope you'll be entertained by this glimpse into the life of a contemporary, working lyricist. Most of all, I hope you'll sense the links that bind one generation of lyricists to the next."
Copy & Photos by : Stephen Sorokoff

Lynn Ahrens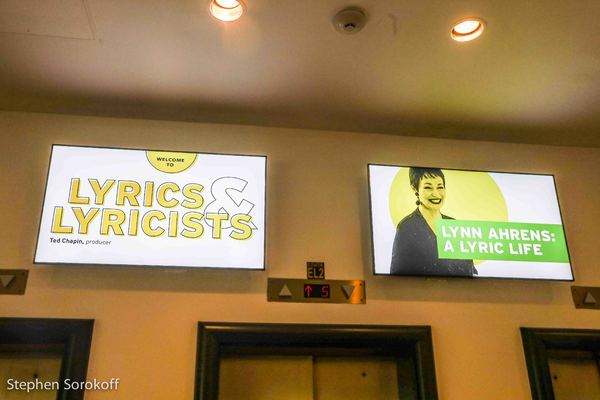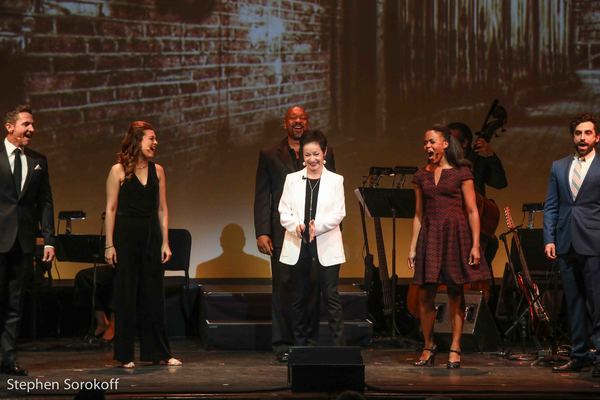 David Harris, Margo Seibert, Alton Fitzgerald White, Lynn Ahrens, Nikki Renee Daniels,Brandon Uranowitz

Nikki Renee Daniels, David Harris, Brandon Uranowitz, Alton Fitzgerald White, Margo Seibert

Lynn Ahrens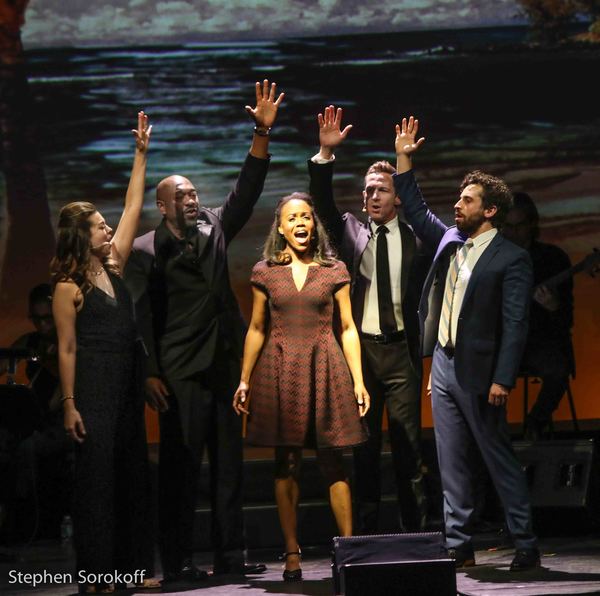 Margo Seibert, Alton Fitzgerald White,Nikki Renee Daniels, David Harris, Brandon Uranowitz

Stephen Flaherty & Lynn Ahrens

Nikki Renee Daniels

David Harris

Alton Fitzgerald White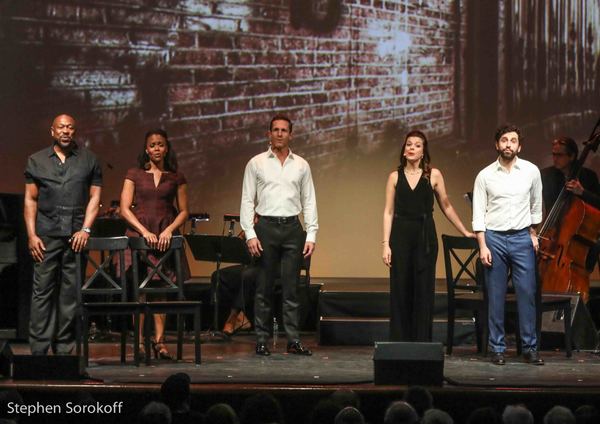 Alton Fitzgerald White, Nikki Renee Daniels, David Harris, Margo Seibert, Brandon Uranowitz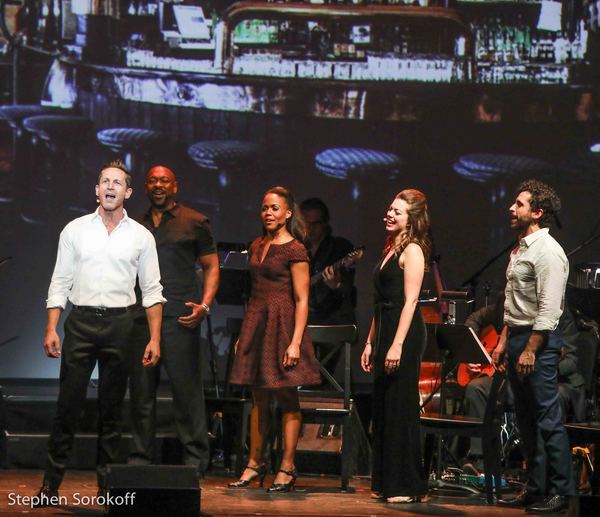 David Harris, Alton Fitzgerald White, Nikki Renee Daniels, Margo Seibert, Brandon Uranowitz

Neil & Lynn

Curtain Call

Curtain Call, Lynn Ahrens: A Lyric Life

Jason Danieley, Director, Ted Chapin, Producer, Margo Seibert, David Harris, Lynn Ahrens, Hanna Arie-Gaifman, Director 92Y Tisch Center, Brandon Uranowitz, Nikki Renee Daniels, Alton Fitzgerald White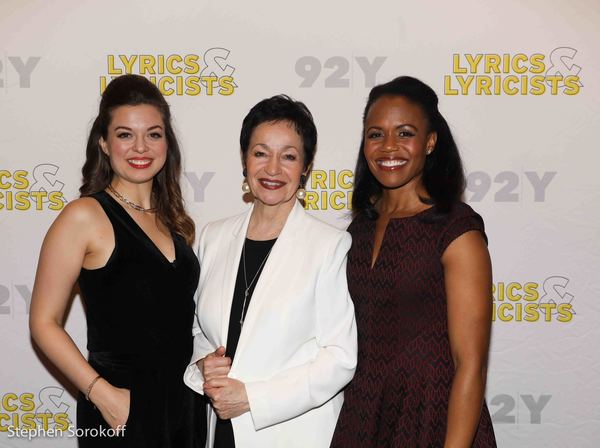 Margo Seibert, Lynn Ahrens, Nikki Renee Daniels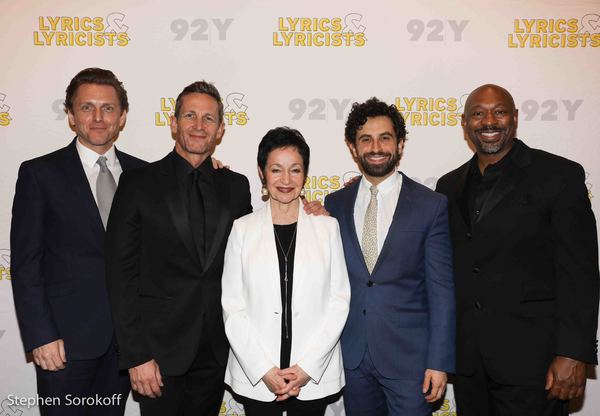 Jason Danieley, David Harris, Lynn Ahrens, Brandon Uranowitz, Alton Fitzgerald White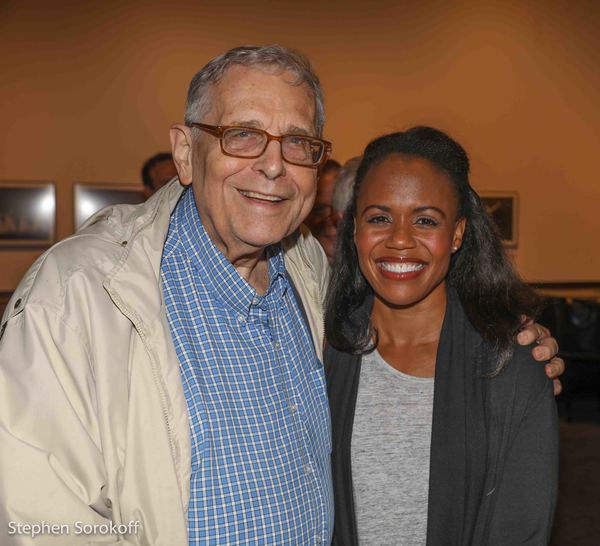 Richard Maltby Jr. & Nikki Renee Daniels

Eda Sorokoff, Barrington Stage Co. & Ted Chapin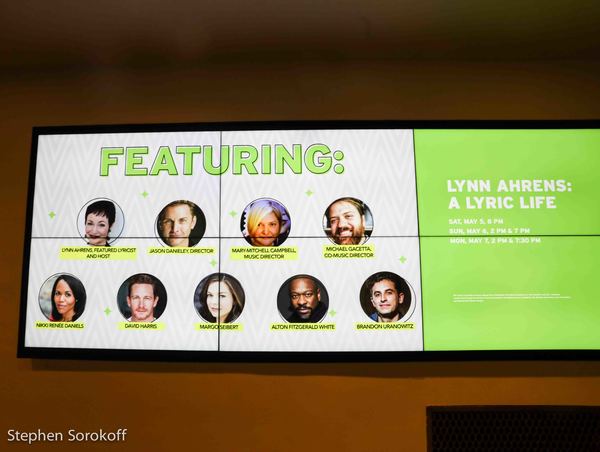 Coming Attractions