Photos: Euan Morton - Caledonia: Songs for the Homecoming
Euan Morton is homesick-but he sure picked a good year if he needed help getting over it! 2009 marks the 250th anniversary since the birth of Scotland's most famous songwriter and poet, Robert Burns. Burns (world famous for penning Auld Lang Sine) wrote hundreds of beautiful songs and poems. To celebrate, Scotland is calling '09 the Year of the Homecoming. With musical and theatrical events taking place all around the globe it's a fine time to be Celtic!
To mark this great occasion and to bring a wee piece of home to New York City, Euan is performing his new one man show, Caledonia: Songs for the Homecoming through the last 3 weeks in June. From the works of 'Rabbie' Burns and even traditional Irish songwriters through to more modern Celtic fare this night promises to be a fantastic one for all those who have a little of the islands in them! As Bryan Reeder returns on piano and Maud Reardon (all the way from Ireland) provides violin and vocals, Caledonia promises to be a night not to be missed. And don't worry if you can't remember what you did with your kilt and sporran, Euan promises that June is his month for showing his legs off! No one will be turned away. As they say back home "Céad Mile Fáilte"!
Euan Morton, a native of Scotland, received an Olivier Award nomination for originating the role of Boy George in the musical Taboo. He moved to New York in 2003 to reprise the role on Broadway, earning Tony, Drama Desk, Outer Critics Circle and Drama League Award nominations, as well as the Theatre World Award (for Outstanding Broadway Debut). He earned a 2006 Obie Award for his appearance in Measure For Pleasure at The Public Theatre. His other stage appearances include title roles in: Tony Kushner's adaptation of Brundibár at the New Victory Theatre and Berkeley Rep; The Who's Tommy at the Bay Street Theatre; and Caligula for the inaugural season of the New York Musical Theatre Festival (2004 NYMF Award for Outstanding Individual Performance). Off-Broadway, Euan appeared opposite Alfred Molina in Howard Katz at the Roundabout Theatre. Most recently Euan was seen on Broadway in the 2007 revival of Cyrano De Bergerac and off-Broadway in the 2009 American premiere of Leaves of Glass.
On film, Euan can be seen in the documentary Showbusiness: The Road to Broadway which follows the history of a Broadway season and is now available on DVD. Euan has recently released his debut solo CD, NewClear, and has appeared in concert in New York City at the Oak Room at the Algonquin, Town Hall, the Metropolitan Room, the Zipper, Joe's Pub and Birdland, as well as at the Signature Theatre in Arlington, VA.
In addition, he has conducted master classes in the craft of acting and singing around the country.
Euan Morton - Caledonia: Songs for the Homecoming plays at the Metropolitan Room June 11-27 2009, Thursday-Saturday, 9.45 pm. Tel 212-206-0440
Photos by Genevieve Rafter Keddy

Pre Concert Sound Check- Euan Morton

Euan Morton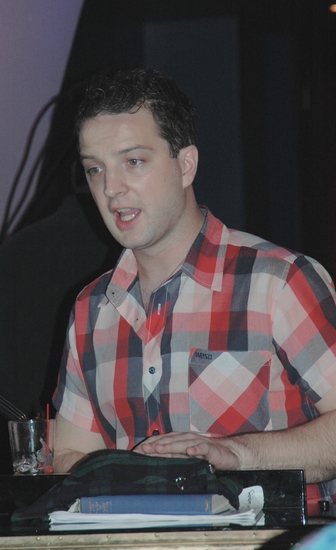 Euan Morton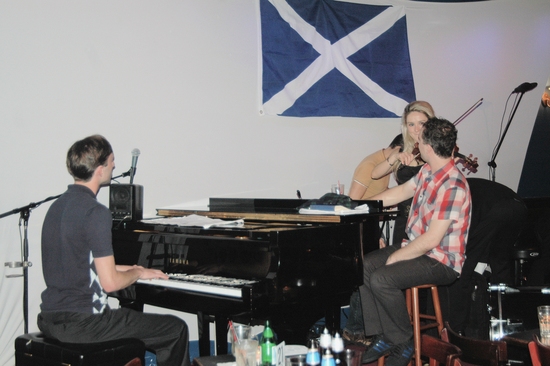 Bryan Reeder, Maud Reardon and Euan Morton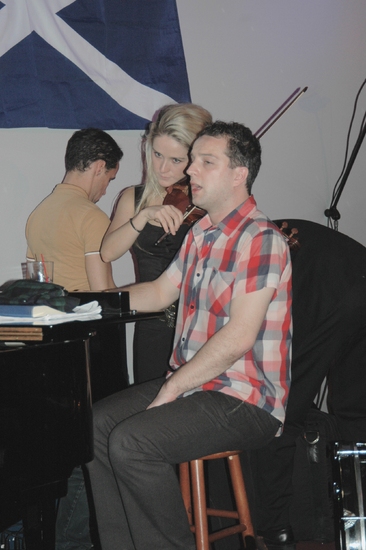 Maud Reardon and Euan Morton

Maud Reardon

Euan Morton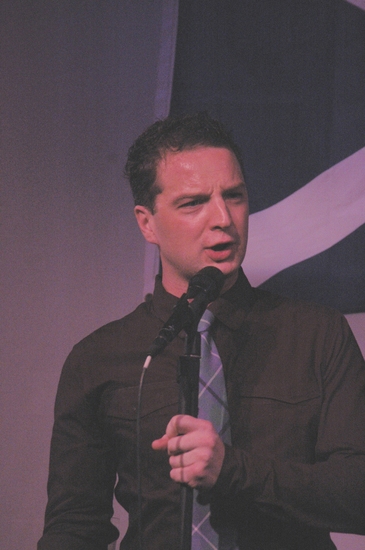 Euan Morton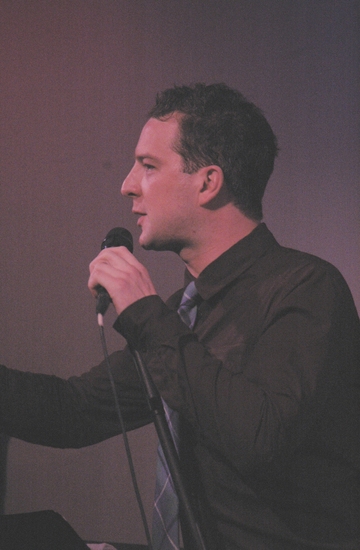 Euan Morton

Euan Morton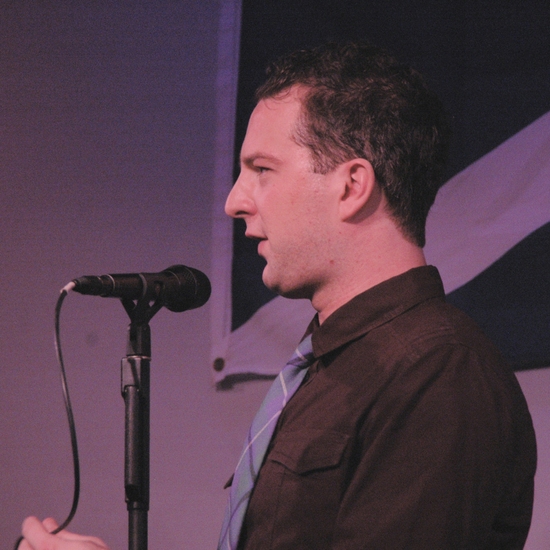 Euan Morton

Euan Morton

Euan Morton

Maud Reardon, Euan Morton and Bryan Reeder

Maud Reardon, Euan Morton and Bryan Reeder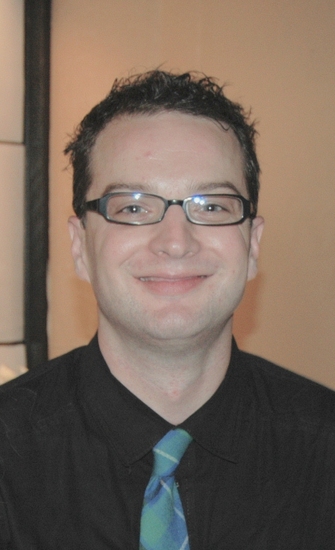 Euan Morton