Jen Cody Joins BROADWAY MATCH GAME At Feinstein's/54 Below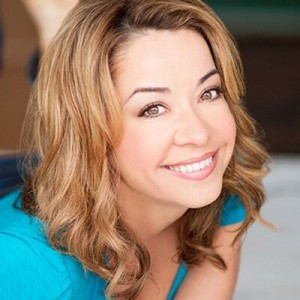 Jen Cody (Urinetown, Shrek) has joined the first edition of BROADWAY MATCH GAME at Feinstein's/54 Below on Tuesday, February 6th, 2018, at 9:30pm.
Jen Cody joins the previously announced Julia Murney (Wicked, The Wild Party), Lee Roy Reams (Tony Nominee for 42nd Street, The Producers), George Salazar (Be More Chill, Godspell) and Robbie Rozelle (Songs From Inside My Locker, Broadway Records). Robert W. Schneider (Behind the Curtain, 54 Sings) will emcee the evening.
Inspired by the hit 1970s game show, and RuPaul's Snatch Game, contestants selected from the audience will fill in the blank and try to match answers with an all-star Broadway panel to win fabulous prizes, all with a Great White Way twist.
In addition to the game show, some of Broadway's greatest folks will appear in pre-recorded mock commercials of the 1970s. Expect to see some twists on your favorite 1970s advertisements.
Producers Rozelle and Schneider said, "As devout disciples of the Game Show Network, and with Charles Nelson Reilly and Brett Sommers as our patron saints of humor, we are both so excited that we will be bringing this groovy evening of comedy to Feinstein's/54 Below. It is sure to be a _____________ ."
Tickets, starting at $25, are still available. In addition to the ticket price, there is food and beverage minimum of $25.00 BROADWAY MATCH GAME tickets can be purchased at 54below.com. Tickets on the day of performance after 4:00 are only available by calling (646) 476-3551
MORE ABOUT FEINSTEIN'S/54 BELOW
Michael Feinstein, one of the world's greatest musical artists, and 54 Below, Broadway's Supper Club, have united to give New York an unparalleled destination for entertainment and dining. Feinstein's/54 Below, Broadway's Supper Club, is the performance venue in the grand tradition of New York City nightlife. A few blocks from the heart of Times Square and just below the legendary Studio 54, Feinstein's/54 Below is a classically designed state-of-the-art nightclub in the theatre district that hosts audiences with warmth and style. Feinstein's/54 Below will present iconic and rising stars from the worlds of Broadway and popular music. The venue provides a food and beverage menu from early evening through the wee hours of the morning that is worthy of the world-class entertainment on the stage. In their description on the venue, The New York Times writes Feinstein's/54 Below "has the intimacy of a large living room with unimpeded views and impeccable sound; there is not a bad seat. Its sultry after-hours ambience is enhanced by brocade-patterned wall panels planted with orange-shaded lanterns. And the atmosphere is warmer and sexier than in Manhattan's other major supper clubs. Located at 254 West 54th Street, Feinstein's/54 Below features up to three shows nightly with cover charges ranging from $15-$105. www.54Below.com/Feinsteins.