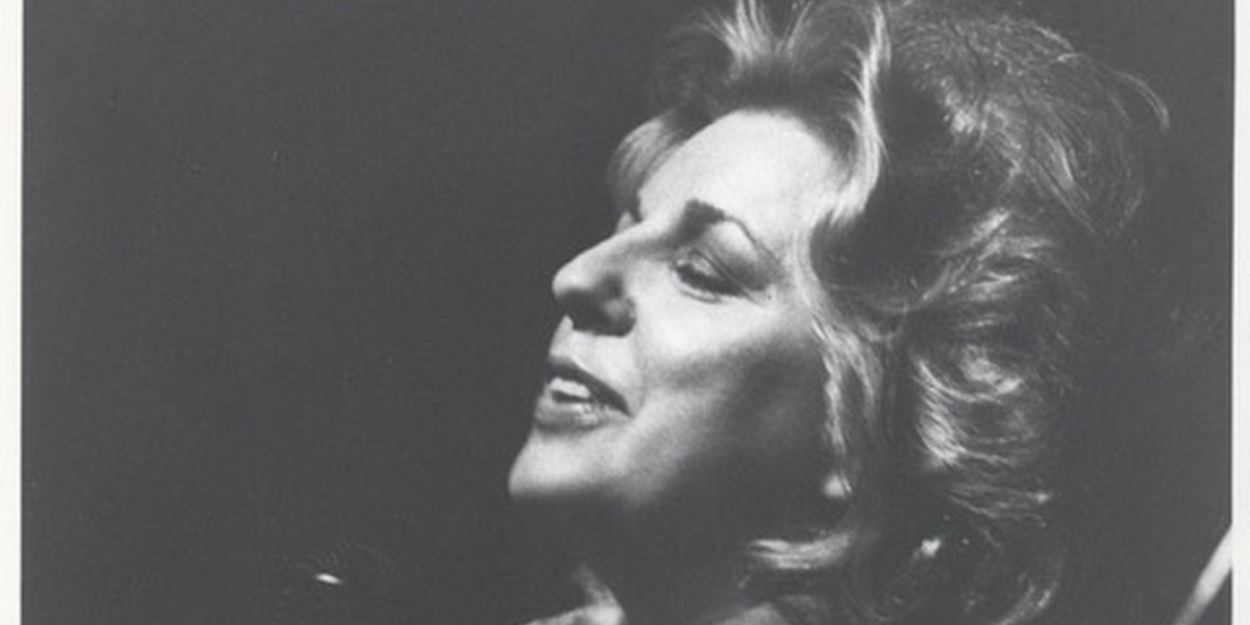 Jazz Singer Carol Sloane Passes Away at 85
Carol's death comes just nine months after the release of her final album, Live at Birdland.
Beloved jazz singer Carol Sloane died January 23 at a senior care center in Stoneham, Massachusetts. She was 85. The cause was complications from a stroke two years ago, said her stepdaughter, Sandra de Novellis.
Carol's death comes just nine months after the release of her final album, Live at Birdland. Her long-time friend, attorney and co-producer of her final album, Mark Sendroff, offers this remembrance of his friend, "I was first told about Carol by a jazz club owner in New York City who referred to her as 'the white Ella.' Of course I had to hear what he meant and came to realize that he was referring to her musicality and ability to tell the story while incorporating just enough scat to tastefully enhance the melody, rather than show off. We have now lost one of the remaining few authentic bridges to the Golden Age of Jazz, whose popularity and stature will surely grow 'as time goes by.'"
Born on March 5, 1937, Carol Anne Morvan sang in church choirs in her hometown of Smithfield, Rhode Island. At 14, she began singing as Carol Vann with a local big band led by Ed Drew. Carol Sloane's jazz career started in the 1950s when she shared the stage with notable jazz musicians like Coleman Hawkins, Clark Terry and Ben Webster. Her success at the 1961 Newport Jazz Festival garnered the attention of national media outlets and led to her signing with Columbia Records, thrusting her into a career that placed her among the most noted jazz vocalists of the era.
Recordings and regular television appearances, including "The Tonight Show," brought Carol global acclaim. In addition to appearances at Carnegie Hall, Alice Tully Hall, Avery Fisher Hall and Lincoln Center, she toured extensively in Japan and appeared in Canada, the UK, Spain, Brazil, Portugal and the Netherlands.
The albums she recorded late in her career serve as a masterclass in jazz musicianship. Despite her age, her vocals were lauded by many as warm, "smoldering with tenderness and seduction" (Marc Meyers, liner notes for Carol's album We'll Meet Again). As Sloane herself shared with the New York City Jazz Record, conveying the lyrics was of utmost importance. "That's what Carmen (McRae) taught me. She said tell the story, feel the tug in the heart." That connection to the lyric, combined with her flawless delivery, is what made Carol Sloane a true jazz icon.
Club44 Records President Wayne Haun feels fortunate to have been able to be a small part of Sloane's storied career. Haun shares, "I bought my first Carol Sloane CD in college. While I never had the honor of meeting her in person, we spoke several times over the phone in preparation for her album release (Live at Birdland). Our conversations would sometimes go on for an hour or so. She was a talking encyclopedia. Carol was so fascinating and loved to talk about songwriters and musicians and recordings, but I had to beg her to talk about herself. At the end of each call, I felt a sense of enlightenment. I'm so thankful our paths crossed.
Next month, a documentary about the life of Carol Sloane is scheduled to premiere. You can enjoy her final album, Live at Birdland, HERE.