THE DISAPPEARANCE OF MAURA MURRAY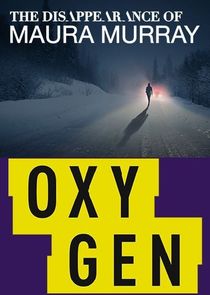 When bright, young nursing student Maura Murray vanished on February 9, 2004, witnesses heard what they thought was a car crash and then saw Maura outside her vehicle on the side of the road but, moments later, when police arrived on scene, she was gone. Her disappearance has fueled a legion of online armchair detectives, causing an endless procession of blogs, books, websites and podcasts. The Disappearance of Maura Murray follows investigative journalist Maggie Freleng as she attempts to unravel a rabbit hole of unexplored leads, eyewitness discrepancies, missing evidence and questionable actions.

With rare access to Maura's family and friends, many who have remained silent for years, including father Fred Murray and siblings Julie, Kathleen and Kurt, Maggie enlists the help of former US Marshal, Art Roderick as they investigate one of the most complicated and mysterious cold cases of the last quarter century. Maggie explores numerous theories by meeting with the people who have dedicated countless hours in searching for the truth, including Lance Reenstierna and Tim Pilleri the duo behind the widely popular "Missing Maura Murray" podcast, as well as true crime author, James Renner whose book and website about Maura's disappearance sparked tremendous controversy. From retracing Maura's last known steps to following various leads, the series will take viewers on a journey of what really happened and tackle the many unanswered questions. Was this case mishandled? Did Maura choose to disappear or was she a victim of foul play?
- Source
TVMaze

Oxygen Premieres THE DISAPPEARANCE OF MAURA MURRAY Today
by BWW News Desk - September 30, 2017
Oxygen Media, the new home for high quality true-crime programming, dives head first into the unnerving suspicion and conspiracies surrounding one of the most prominent cold cases of the social media age in a six-part event series, THE DISAPPEARANCE OF MAURA MURRAY beginning Today, September 30...

Texas Crew Productions Nominated For 22nd Emmy Awards
by BWW News Desk - April 05, 2018
Austin-based production company, Texas Crew Productions, has been nominated for their 22nd Emmy Award for the 2017 IRONMAN World Championships on NBC....

Oxygen Media Explores THE DISAPPEARANCE OF CRYSTAL ROGERS
by BWW News Desk - July 26, 2018
Oxygen Media Explores THE DISAPPEARANCE OF CRYSTAL ROGERS...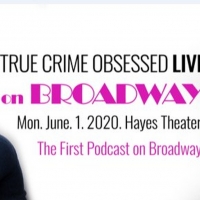 TRUE CRIME OBSESSED Podcast Will Play Live on Broadway; Special Guests to Include Lesli Margherita and More
by BWW News Desk - February 19, 2020
'True Crime Obsessed,' the hit podcast recapping true crime documentaries with signature hilarity and sass, has announced a historic show at the Hayes Theater, marking the first time in history a podcast has performed live on Broadway. Co-hosts Patrick Hinds and Gillian Pensavalle are bringing their...