"Big Fix Alaska" chronicles the wild adventures of a full service master mechanic shop that takes on high-risk jobs across the frozen Tundra. Risking life and limb on every job, this charismatic 10+ man team of Alaska roughnecks brave the elements and work around the clock repairing super machines under the harshest conditions and in the most remote places in the world. Danger, risk and incredible skill, are some of the attributes these premier master mechanics put to the test repairing anything and everything with an engine. They are specialists of a different breed and can fix things from a stranded crab boats in the middle of the bearing sea to multi-million-dollar cranes frozen to the earth near the North Pole. With a constant work schedule, high stakes and 24-hour service, there is never a dull moment.
- Source
TVMaze

Summerhall Announces 2019 Edinburgh Fringe Programme
by BWW News Desk - May 16, 2019
The 8th Summerhall Festival Programme is announced today by the year round Edinburgh arts venue. The programme is full of exciting, invigorating and fresh theatre, music and visual arts. Whilst the venue grows into its reputation for hosting new, avant-garde and personal work, it also begins to crea...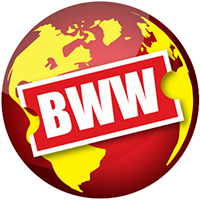 STEPHANIE'S CHILD - New York's Premier Pop-Vocal Drag Trio Returns To Green Room 42
by BWW News Desk - August 03, 2018
Broadway's newest intimate concert venue - welcomes back Stephanie's Child, New York's premier pop-vocal drag trio, for their one-year anniversary concert on Friday, August 10 at 9:30 PM. Hailed as one of the "Best LGBT Events in New York" from Time Out New York, the Stephanie's Child residency feat...

Matt Bogart, Christiane Noll, and More Lead Cast of SNOW CHILD
by BWW News Desk - March 07, 2018
Arena Stage at the Mead Center for American Theater announces the full cast and creative team for the world-premiere musical Snow Child, based on Eowyn Ivey's Pulitzer Prize-nominated novel. Infused with a score that combines Alaskan string band-traditions with contemporary musical theater, Snow Chi...

Discovery's 'Mega Week' to Feature Premieres & Supersized Episodes of Top Series
by TV News Desk - November 28, 2017
From gold to moonshine to Christmas trees to the Cash Cab - Discovery's MEGA WEEK features premieres and supersized episodes of the network's top series....
MTV's SLEDNECKS to Premiere 10/30
by TV News Desk - October 02, 2014
MTV is heading to Alaska with new series 'Slednecks' premiering on Thursday, October 30 at 10:00 P.M. ET/PT with an extended 90-minute special to kick off the season. The weekly half-hour comedic docu-series follows a close group of adventurous friends living in rural Wasilla, Alaska. The 18-episode...