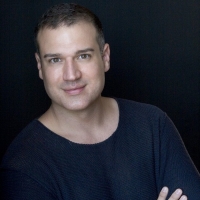 BWW Interview: Michael Chioldi of TOSCA at St. Paul's Cathedral
by Erica Miner - June 11, 2021

The New York City-based award-winning baritone and Pittsburgh, PA, native specializes in dramatic roles of Verdi, Puccini, and Strauss
---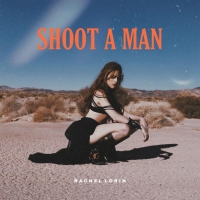 Rachel Lorin Channels the Wild West in Fearless New Single 'Shoot A Man'
by Sarah Jae Leiber - June 04, 2021

A vivid storyteller through song, Lorin has spent her entire life immersed in music. At 12 years old, she sang the national anthem at the U.S. Open and in 2012, she developed an avid fan following whe...
---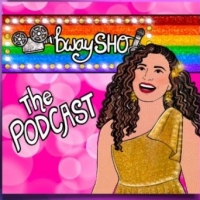 bwaySHO: The Podcast Joins Broadway Podcast Network with LIVE Launch Party: SHO & Tell
by Alexa Criscitiello - May 24, 2021

Theatre favorites Fergie L. Philippe (Hamilton), L Morgan Lee (A Strange Loop, The Danish Girl), Drew Gasparini (The Karate Kid, It's Kind of A Funny Story) and Kimberly Marable (Hadestown) help welco...
---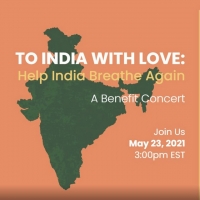 will.i.am, Cozmic, MC Yogi, and More Will Perform at Fundraising Concert TO INDIA WITH LOVE Tomorrow Night
by Stephi Wild - May 22, 2021

As the COVID-19 crisis raging in India sets record death tolls, the world watches from afar. #ToIndiaWithLove will be a week-long impact campaign ending with a benefit concert, sending a message of ho...
---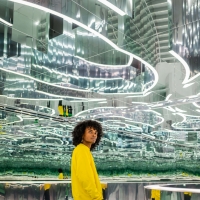 Superblue Miami Launches With Installations By Es Devlin, TeamLab & James Turrell
by Chloe Rabinowitz - May 20, 2021

Superblue, the groundbreaking new venture dedicated to producing, presenting, and engaging audiences with experiential art, today opens its first highly-anticipated center in Miami, Florida – offering...
---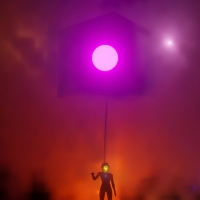 Zürcher Theater Spektakel 2021 Will Go On
by Stephi Wild - May 18, 2021

The Zürcher Theater Spektakel 2021 will take place – with performances, not only at the Werft and Rote Fabrik, but also at two venues on the Landiwiese. Additionally, the festival is developing ideas ...
---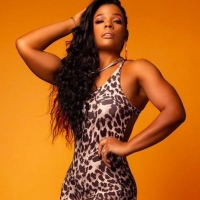 HORIZON FOUNDATION SOUNDS OF THE CITY Returns This Summer
by Chloe Rabinowitz - May 14, 2021

Newark will be filled with music again this summer as NJPAC's much-loved free outdoor concert series, Horizon Foundation Sounds of the City, returns with in-person performances on the Arts Center's Ch...
---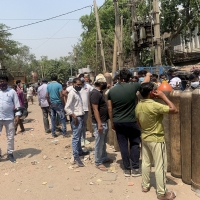 A Team Of Event Managers Have Come Together To Support Citizens Of Delhi NCR To Fight COVID
by Stephi Wild - May 12, 2021

Amid these crises, a team of event managers have come together to support citizens of Delhi NCR to set-up a round the clock helpline which helps citizens who are looking to refill their oxygen cylinde...
---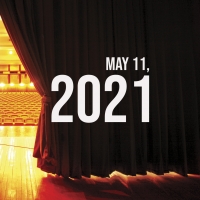 Virtual Theatre Today: Tuesday, May 11- Josh Groban, Jessie Mueller, and More!
by Nicole Rosky - May 11, 2021

Today (May 11) in live streaming: Broadway for Every Breath, Next Year, Some Year is back, the Vineyard Theatre's Spring Gala Series, and more!
---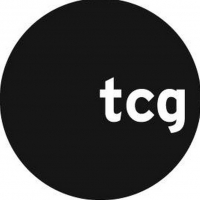 TCG Announces Participants in New Round of Rising Leaders of Color Program
by Stephi Wild - May 10, 2021

Theatre Communications Group (TCG), the national organization for theatre, has announced the participants in the sixth round of its Rising Leaders of Color (RLC) Program.
---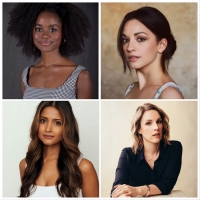 Shoba Narayan Joins Forces With Broadway Stars For BROADWAY FOR EVERY BREATH Virtual Benefit Concert For India
by Stephi Wild - May 06, 2021

Shoba Narayan (Hamilton)  is joining forces with fellow Broadway stars in Broadway for Every Breath, a virtual concert. The special will stream on LoopedLive on May 11 2021 at 8pm PM EST as a benefit ...
---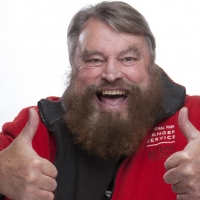 Have Dinner With Brian Blessed O.B.E. This Summer at New Altrincham Venue
by Stephi Wild - April 28, 2021

North West audiences have the opportunity to spend An Intimate Evening With Brian Blessed this summer. The actor, writer, presenter, raconteur and force of nature will visit The Bowdon Rooms in Altrin...
---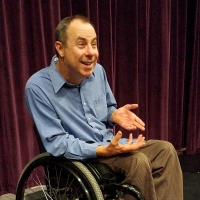 BWW Interview: Mark McGoldrick of COUNTERCOUP at The Marsh Shares His Own Unlikely Journey from Juvenile Delinquent to Public Defender
by Jim Munson - April 27, 2021

Actor-writer-lawyer Mark McGoldrick is someone with an unusually compelling life story. A self-described former "fuckup" whose youth was largely spent in a haze of drug use and delinquency, McGoldrick...
---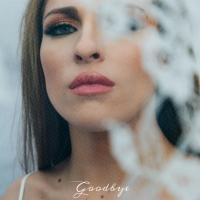 Rachel Lorin Moves Through Heartbreak and Healing with 'Goodbye'
by Sarah Jae Leiber - April 27, 2021

"'Goodbye' has many meanings to me, as I lost my father on Thanksgiving of 2019," Lorin says. "I chose to immediately take my pain and fly to Las Vegas to release it through music and immerse myself i...
---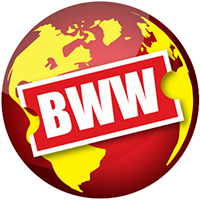 DRIFT From Daniel Wohl Will Be Presented at iSing Silicon Valley
by Stephi Wild - April 27, 2021

iSing Silicon Valley, the award-winning girlchoir based in California's San Francisco Bay Area, will present the world premiere of Drift, with music by Daniel Wohl, and video by Máni M. Sigfússon, kno...
---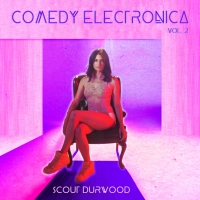 Scout Durwood Releases 'Luv U Like' Single
by Sarah Jae Leiber - April 23, 2021

Videos for this new series were all shot during the COVID-19 pandemic, which meant various approaches to staying safe and improvising. Durwood explains, "I shot this video with my quarantine pod, "Luv...
---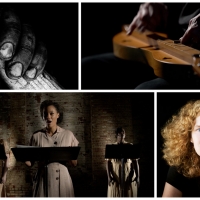 Bang on a Can Announces Julia Wolfe's STEEL HAMMER
by Alexa Criscitiello - April 22, 2021

Bang on a Can announces the Cal Performances at Home video premiere of a new film, Steel Hammer, featuring the acclaimed oratorio by Bang on a Can's co-founder, Pulitzer Prize winner Julia Wolfe.
---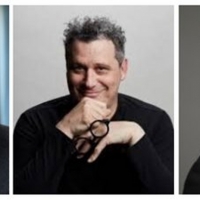 New 42 Appoints Ann Unterberg, Isaac Mizrahi, and Yemi Benedict-Vatel To Board Of Directors
by Stephi Wild - April 22, 2021

Today, New 42 announces the addition of Ann Unterberg, Isaac Mizrahi and Yemi Benedict-Vatel to their Board of Directors.
---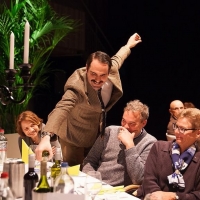 New Altrincham Venue The Bowdon Rooms Prepares To Open With Some Shows Sold Out
by Stephi Wild - April 22, 2021

Cheshire's newest live event venue is set to open in four weeks – and the demand for tickets has already seen some shows sold out.
---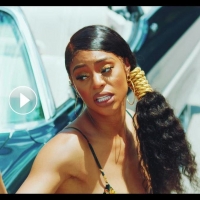 Brianna Perry Shares Firethrowing Video for 'Fied Up' Single
by Sarah Jae Leiber - April 21, 2021

The 10-track LP struts through Perry's figurative boulevard with blunt and gritty rhymes that epitomize female empowerment. Perry doesn't shy away from expressing her power to its fullest extent on th...
---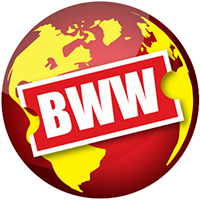 SIP & SING Streams From Bay Street Theater and iHeartRadio Beginning This Week
by Stephi Wild - April 19, 2021

Bay Street Theater & Sag Harbor Center for the Arts is pleased to announce a partnership with Kelly Ripa & Mark Consuelos' Milojo Productions to present its online virtual sing-along, Sip & Sing, avai...
---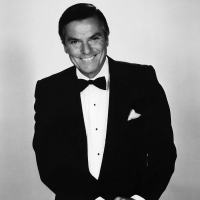 Veteran Entertainer Peter Marshall, Defies Odds and Beats Covid in Time to Celebrate 95th Birthday on March 30
by Alexa Criscitiello - March 26, 2021

Peter Marshall, the multiple Emmy Award-winning host of the original HOLLYWOOD SQUARES (1966-1981) celebrity game show, couldn't be more grateful to be turning 95 years old - particularly since a mont...
---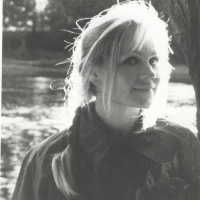 Eva Cassidy's SONGBIRD Celebrates 20th Anniversary of Reaching #1 on UK Charts
by Sarah Jae Leiber - March 25, 2021

Eva's club now celebrates the 20th Anniversary of SONGBIRD reaching the top of the British charts, completing its 133 week UK chart record journey after its initial 1998 release.
---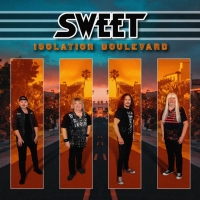 Sweet Release New Album 'Isolation Boulevard'
by Sarah Jae Leiber - March 22, 2021

Much to the excitement of fans worldwide, Sweet has released a new album "Isolation Boulevard" which is a reworking of many of the original tracks including the latest single "Set Me Free," written by...
---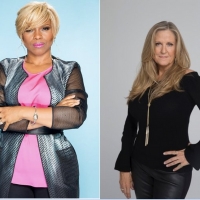 Relevé Entertainment Partners With Revelations Entertainment for HISTORY IN COLOR
by Sarah Jae Leiber - March 22, 2021

Each episode of HISTORY IN COLOR is directed by a leading African American icon and is their personal exploration of the lives of often-unknown people who blazed the trail for their career.
---
Current Shows on OXYGEN
Latest OXYGEN Tweets
3/19 @ 7:26 AM

OxygenPR - .@Oxygen Dares Disciples Of True Crime Not To Look Away During The #SerialKillerWeek Event Beginning Saturday, Apri… https://t.co/gz285xejld
Retweet | Reply | Original Link   
1/19 @ 7:37 AM

OxygenPR - .@Oxygen's Date With Death Event Begins Feb. 11 - "Lovers' Lane Murders," "Snapped: Behind Bars," "Exhumed" & More https://t.co/7Vh0zBs21E
Retweet | Reply | Original Link   
1/13 @ 11:05 AM

OxygenPR - .@Oxygen's #KillerMotive Returns For Season Two On Saturday, January 23 At 6PM ET/PT https://t.co/VWxBFtrXYi
Retweet | Reply | Original Link   
12/10 @ 8:27 AM

OxygenPR - .@Oxygen Aims To Put A Name To The Faceless In The Two-Hour Special #TheJaneDoeMurders Premiering Sunday, January 3… https://t.co/i5ehEuEJGU
Retweet | Reply | Original Link   
12/4 @ 9:15 AM

OxygenPR - .@Oxygen Kicks Off 2021 With New Series From Ice-T, Kelly Ripa, Mark Consuelos And Blumhouse Television During The… https://t.co/ypf0Ua1sqd
Retweet | Reply | Original Link   
10/23 @ 8:24 AM

OxygenPR - .@oxygen Presents The Tragic Case Of Emilie Morris In The Two-Hour Special "#TheCaseDiedWithHer" Premiering Sunday,… https://t.co/qqjAHxOEdg
Retweet | Reply | Original Link   
10/13 @ 10:13 AM

OxygenPR - .@Oxygen's Longest-Running Original Series #Snapped Commemorates Its 500th Episode On Sunday, November 22, At 6PM E… https://t.co/83I9FEWsjT
Retweet | Reply | Original Link   
10/7 @ 11:14 AM

OxygenPR - .@Oxygen's #KillerSiblings Returns With Revenge, Manipulation, And Deceit On Saturday, November 7 at 6PM ET/PT https://t.co/aiBBsjtI6j
Retweet | Reply | Original Link   
9/18 @ 12:44 PM

OxygenPR - .@Oxygen's New Series #RMOC Premieres Sunday, November 8 at 7PM ET/PT https://t.co/pNYiSAeMJd
Retweet | Reply | Original Link   
9/10 @ 9:54 AM

OxygenPR - Nancy Grace Covers The Cases Of Vanessa Guillén, Lori Vallow, Jennifer Dulos, And Others On Season 2 Of @oxygen's… https://t.co/wxeBoVidHe
Retweet | Reply | Original Link   
8/10 @ 7:07 AM

OxygenPR - .@Oxygen's #BuriedInTheBackyard Returns For Season Three on Thursday, September 3, at 8PM ET/PT https://t.co/0wMPrGz2WK
Retweet | Reply | Original Link   
7/2 @ 6:26 AM

OxygenPR - .@Oxygen's #LicenseToKill Hosted By Dr. Terry Dubrow Returns For Season Two On Saturday, August 8 At 6PM ET/PT https://t.co/yQUFnX7nP4
Retweet | Reply | Original Link   
5/21 @ 11:47 AM

OxygenPR - When Love Is Worth Killing For, Nothing Is Off Limits on @Oxygen's #KillerCouples Premiering Thursday, June 18, at… https://t.co/VsNxvCu4Qn
Retweet | Reply | Original Link   
4/27 @ 10:33 AM

OxygenPR - The April 18th episode of "Cold Justice" was the show's most-watched episode on @Oxygen, delivering 1.01MM total viewers.
Retweet | Reply | Original Link   
4/20 @ 7:06 AM

OxygenPR - During the launch of @Oxygen's "12 Dark Days of Serial Killers" stunt the week of April 6th, the network saw its hi… https://t.co/mG3h9NLPfW
Retweet | Reply | Original Link   
4/17 @ 9:36 AM

OxygenPR - .@Oxygen's #AccidentSuicideOrMurder Returns For Season Two Saturday, May 9 at 6pm ET/PT https://t.co/HQ5zUnZlyB
Retweet | Reply | Original Link   
4/3 @ 6:46 AM

OxygenPR - The March 21st episode of #ColdJustice was the show's highest-rated episode on Oxygen across all key demos, deliver… https://t.co/xwNfrK9mk0
Retweet | Reply | Original Link   
3/24 @ 10:29 AM

OxygenPR - .@Oxygen #DeadlyCults returns for Season Two Sunday, April 26 at 7pm ET/PT https://t.co/RYaVhlQ0r2
Retweet | Reply | Original Link   
3/18 @ 7:26 AM

OxygenPR - .@Oxygen Searches For Truth And Justice With #TheForgottenWestMemphisThree, Premiering Saturday, March 28, at 8pm E… https://t.co/A3NDZTj0SS
Retweet | Reply | Original Link   
3/11 @ 8:14 AM

OxygenPR - .@Oxygen Greenlights New Shows Including True Crime Projects From Kelly Ripa And Mark Consuelos As Well As Buzzfeed… https://t.co/KVt7SUPpNF
Retweet | Reply | Original Link