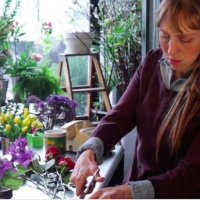 2021 NYC INDIE THEATRE FILM FESTIVAL Announces Full Lineup
February 26, 2021

The New Ohio Theatre's NYC Indie Theatre Film Festival announced the 2021 online film lineup today. NYCITFF offers a selection of new feature-length and short films, filmmaker Q&As, and a conversation...
---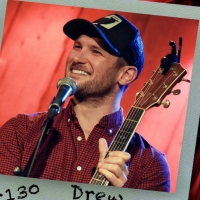 THE THEATRE PODCAST With Alan Seales Welcomes Drew Gasparini
February 17, 2021

From LA to NYC and back again, this award winning songwriter stresses the importance of embracing the up's as well as the down's of a career in the arts, and sheds light on the 'permission' a Broadway...
---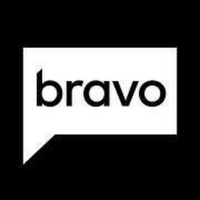 Bravo Renews THE REAL HOUSEWIVES OF SALT LAKE CITY for a Sophomore Season
February 05, 2021

On the heels of the season finale, Bravo announces a season two pick-up for 'The Real Housewives of Salt Lake City.'
---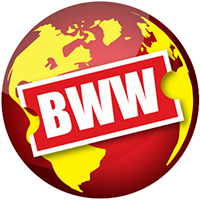 Nurse Georgie Carroll Trades The Frontline For Stand Up
January 27, 2021

Adelaide Fringe favourite, comedian, nurse, wife and mother Georgie Carroll is set to deliver a dose of comedy shots cultured over eight years of sold-out stand-up as she ventures into the world of fu...
---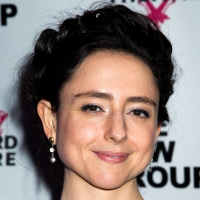 Danya Taymor and Travis Wall to be Honored With 2020 Joe A. Callaway Awards
January 20, 2021

Stage Directors and Choreographers Foundation has announced that the 2020 Joe A. Callaway Awards will be awarded to Danya Taymor for excellence in directing for Heroes of the Fourth Turning (Playwrigh...
---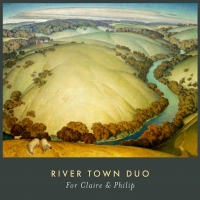 River Town Duo Releases Debut Album Featuring Original Works By Six Contemporary Composers
January 15, 2021

Known as one of the nation's leading bass-harp ensembles, River Town Duo today announced the release of its debut album: River Town Duo: For Claire & Philip. The album is the latest addition to what h...
---
Syracuse Stage Announces Changes to the 2020/2021 Season
January 14, 2021

Syracuse Stage today announced adjustments to the schedule for the remainder of the 2020/2021 season. These adjustments include replacing previously announced shows with new titles and come in direct ...
---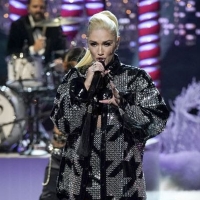 Multiple Award Winners Announced On NBC's GLOBAL CITIZEN PRIZE Telecast
December 20, 2020

Elton John, Warren Buffett, Sesame Workshop and the co-founders of the Black Lives Matter movement were all honored Saturday night during NBC's "Global Citizen Prize" telecast.
---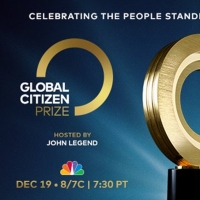 Elton John, Sesame Workshop, Black Lives Matter, & More to Be Honored at GLOBAL CITIZEN PRIZE Awards
December 15, 2020

International advocacy organization Global Citizen today announced the winners of the 2020 Global Citizen Prize.
---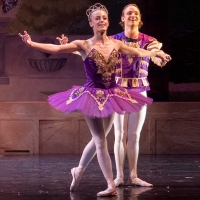 Garden City Ballet Presents Virtual Production of THE NUTCRACKER
December 15, 2020

The Garden City Ballet will present a virtual production of The Nutcracker in lieu of its usual in-person production. The company will be offering a professionally filmed video of The Nutcracker for p...
---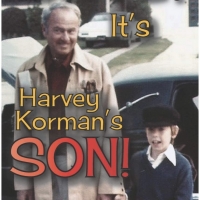 BWW Feature: OMG! IT'S HARVEY KORMAN'S SON! available in Hardcover
by Debbie Hall - December 14, 2020

Millions know the name Harvey Korman from the television show, The Carol Burnett Show, and many movies, including Blazing Saddles and High Anxiety. However, Harvey's greatest role was as a father to h...
---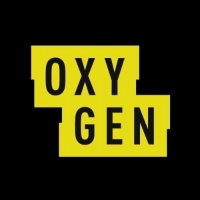 Oxygen Aims to Put a Name to the Faceless in the Two-Hour Special THE JANE DOE MURDERS
December 10, 2020

Oxygen, the destination for high-quality crime programming, exposes the eye-opening world of forensic investigation in the two-hour special 'The Jane Doe Murders' on Sunday, January 3, at 7pm ET/PT. ...
---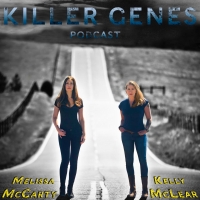 Melissa McCarty & Kelly McLear Announce 'Killer Genes' Podcast
December 08, 2020

Two-time Emmy nominated journalists Melissa McCarty and Kelly McLear are renowned for their work on nationally syndicated true crime television series 'Crime Watch Daily,' HLN's 'Sex & Murder,' Oxygen...
---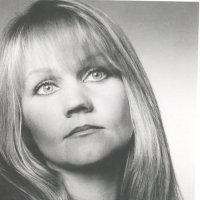 Eva Cassidy's Version of 'Time After Time' Powers Kay Jewelers National TV Ad Campaign
November 30, 2020

Eva Cassidy, the now-internationally renowned singer who died from melanoma some 24 years ago this month, is once again breaking hearts as her signature rendition of Cyndi Lauper's classic "Time After...
---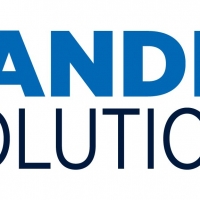 BWW Interview: Peter Cantone of PANDEMIC SOLUTIONS
by Stephen Mosher - November 24, 2020

A man with four daughters who are actors and the technology, not to mention the drive and desire, intends to get performance venues open once more.
---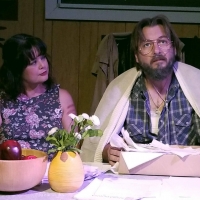 BWW Feature: Torrance Theatre Company Continues Their Play-at-Home Series with ANNAPURNA by Sharr White
by Shari Barrett - November 20, 2020

ANNAPURNA is driven by the emotionally charged relationship between a husband and wife. What makes the Torrance Theatre Company's Zoom production not like most others is that a real-life married coupl...
---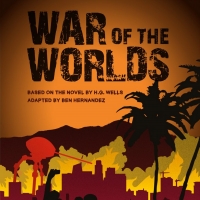 BWW Feature: Modern Adaptation of WAR OF THE WORLDS Brings Live Virtual Theater Into a New Realm of Artistic Possibility
by Shari Barrett - November 15, 2020

Tonight I witnessed proof that the new medium of virtual theater is being transformed in the minds and hands of young people whose vision of what could be knows no bounds, thanks to MFA and Undergradu...
---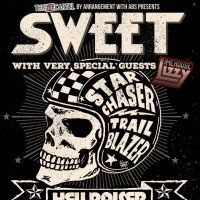 Sweet Move Salisbury Show to Southampton
November 05, 2020

Legendary '70s rock band SWEET has postponed their pre-Christmas UK Tour to 2021.
---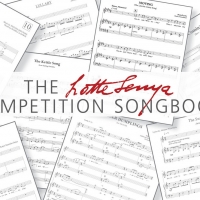 The Kurt Weill Foundation Responds To Pandemic With The Lotte Lenya Competition Songbook
October 27, 2020

The hardships COVID-19 have caused for songwriters and performers has prompted The Kurt Weill Foundation to provide financial support to participants chosen for the Lotte Lenya Competition Songbook, a...
---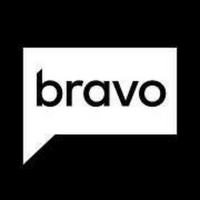 Bravo Greenlights Culinary Competition Show TOP CHEF AMATEURS
October 20, 2020

Bravo expands the James Beard and Emmy Award-Winning franchise with the greenlight of 'Top Chef Amateurs.'
---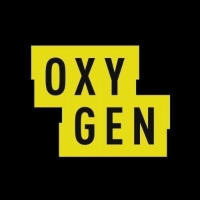 SNAPPED Commemorates 500th Episode
October 13, 2020

Oxygen, the network for high-quality true crime will premiere the 500th episode of 'Snapped' on November 22 at 6pm ET/PT.
---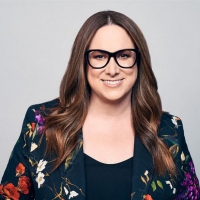 Susan Rovner Named Chairman of Entertainment Content at NBCUNIVERSAL TV & Streaming
October 05, 2020

Venerable industry executive Susan Rovner begins today in her new role as Chairman, Entertainment Content, NBCUniversal Television and Streaming.
---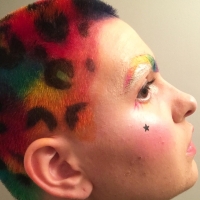 BWW Blog: What We Did for Love
by Student Blogger: Olive Elzinga - September 30, 2020

The first performance I did was when I was eight in a holiday themed talent show where my friend and I created our own short play about a kid and reindeer who fix Santaa??s sleigh and save Christmas.
---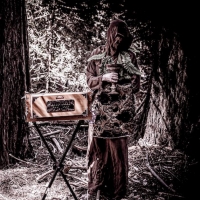 Botanist Reemerges With New Track 'Bacteria'
September 29, 2020

The latest chapter in Botanist's wondrous evolution.
---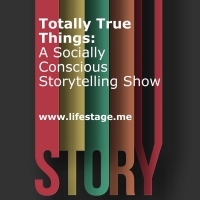 Totally True Things Presents Calvin Cato In DADDY ISSUES
September 28, 2020

Totally True Things: A Socially Conscious Storytelling Show presents comic Calvin Cato in his solo show 'Daddy Issues' a true account of what he discovered when he stepped into the role of caregiver f...
---
Current Shows on OXYGEN
Latest OXYGEN Tweets
1/19 @ 7:37 AM

OxygenPR - .@Oxygen's Date With Death Event Begins Feb. 11 - "Lovers' Lane Murders," "Snapped: Behind Bars," "Exhumed" & More https://t.co/7Vh0zBs21E
Retweet | Reply | Original Link
1/13 @ 11:05 AM

OxygenPR - .@Oxygen's #KillerMotive Returns For Season Two On Saturday, January 23 At 6PM ET/PT https://t.co/VWxBFtrXYi
Retweet | Reply | Original Link
12/10 @ 8:27 AM

OxygenPR - .@Oxygen Aims To Put A Name To The Faceless In The Two-Hour Special #TheJaneDoeMurders Premiering Sunday, January 3… https://t.co/i5ehEuEJGU
Retweet | Reply | Original Link
12/4 @ 9:15 AM

OxygenPR - .@Oxygen Kicks Off 2021 With New Series From Ice-T, Kelly Ripa, Mark Consuelos And Blumhouse Television During The… https://t.co/ypf0Ua1sqd
Retweet | Reply | Original Link
10/23 @ 8:24 AM

OxygenPR - .@oxygen Presents The Tragic Case Of Emilie Morris In The Two-Hour Special "#TheCaseDiedWithHer" Premiering Sunday,… https://t.co/qqjAHxOEdg
Retweet | Reply | Original Link
10/13 @ 10:13 AM

OxygenPR - .@Oxygen's Longest-Running Original Series #Snapped Commemorates Its 500th Episode On Sunday, November 22, At 6PM E… https://t.co/83I9FEWsjT
Retweet | Reply | Original Link
10/7 @ 11:14 AM

OxygenPR - .@Oxygen's #KillerSiblings Returns With Revenge, Manipulation, And Deceit On Saturday, November 7 at 6PM ET/PT https://t.co/aiBBsjtI6j
Retweet | Reply | Original Link
9/18 @ 12:44 PM

OxygenPR - .@Oxygen's New Series #RMOC Premieres Sunday, November 8 at 7PM ET/PT https://t.co/pNYiSAeMJd
Retweet | Reply | Original Link
9/10 @ 9:54 AM

OxygenPR - Nancy Grace Covers The Cases Of Vanessa Guillén, Lori Vallow, Jennifer Dulos, And Others On Season 2 Of @oxygen's… https://t.co/wxeBoVidHe
Retweet | Reply | Original Link
8/10 @ 7:07 AM

OxygenPR - .@Oxygen's #BuriedInTheBackyard Returns For Season Three on Thursday, September 3, at 8PM ET/PT https://t.co/0wMPrGz2WK
Retweet | Reply | Original Link
7/2 @ 6:26 AM

OxygenPR - .@Oxygen's #LicenseToKill Hosted By Dr. Terry Dubrow Returns For Season Two On Saturday, August 8 At 6PM ET/PT https://t.co/yQUFnX7nP4
Retweet | Reply | Original Link
5/21 @ 11:47 AM

OxygenPR - When Love Is Worth Killing For, Nothing Is Off Limits on @Oxygen's #KillerCouples Premiering Thursday, June 18, at… https://t.co/VsNxvCu4Qn
Retweet | Reply | Original Link
4/27 @ 10:33 AM

OxygenPR - The April 18th episode of "Cold Justice" was the show's most-watched episode on @Oxygen, delivering 1.01MM total viewers.
Retweet | Reply | Original Link
4/20 @ 7:06 AM

OxygenPR - During the launch of @Oxygen's "12 Dark Days of Serial Killers" stunt the week of April 6th, the network saw its hi… https://t.co/mG3h9NLPfW
Retweet | Reply | Original Link
4/17 @ 9:36 AM

OxygenPR - .@Oxygen's #AccidentSuicideOrMurder Returns For Season Two Saturday, May 9 at 6pm ET/PT https://t.co/HQ5zUnZlyB
Retweet | Reply | Original Link
4/3 @ 6:46 AM

OxygenPR - The March 21st episode of #ColdJustice was the show's highest-rated episode on Oxygen across all key demos, deliver… https://t.co/xwNfrK9mk0
Retweet | Reply | Original Link
3/24 @ 10:29 AM

OxygenPR - .@Oxygen #DeadlyCults returns for Season Two Sunday, April 26 at 7pm ET/PT https://t.co/RYaVhlQ0r2
Retweet | Reply | Original Link
3/18 @ 7:26 AM

OxygenPR - .@Oxygen Searches For Truth And Justice With #TheForgottenWestMemphisThree, Premiering Saturday, March 28, at 8pm E… https://t.co/A3NDZTj0SS
Retweet | Reply | Original Link
3/11 @ 8:14 AM

OxygenPR - .@Oxygen Greenlights New Shows Including True Crime Projects From Kelly Ripa And Mark Consuelos As Well As Buzzfeed… https://t.co/KVt7SUPpNF
Retweet | Reply | Original Link
2/18 @ 12:18 PM

OxygenPR - .@Oxygen's True Crime Investigative Series #ColdJustice Is Back With Eight New Episodes And Five Arrests Beginning… https://t.co/dmLlel3UMx
Retweet | Reply | Original Link