RELENTLESS WITH KATE SNOW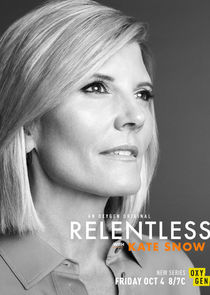 Relentless with Kate Snow will take viewers on an emotional journey with grieving families as they work tirelessly, often putting their own lives in danger, to find the culprits responsible for the deaths of those they loved most. Their relentless pursuit of justice paired with the opportunity to work alongside law enforcement creates a powerful and dynamic force that won't rest until due process is served. From a mother dedicated to putting her son's killer behind bars after he's gunned down at a recording studio to a twenty-year search for a victim's killer that was so aggressive it transformed an unsolved, cold case into an active investigation, the series will reveal gripping firsthand accounts from the families who will stop at nothing to get the justice the victims deserve.

Eisemann Center Announces 2018-2019 Season
by BWW News Desk - May 15, 2018
The Eisemann Center and the City of Richardson announced the 2018-2019 Season of Eisemann Center Presents (ECP) at the Annual Season Preview Party on Thursday, May 10, 2019. The season includes our two full subscription series: Jeffrey Siegel's Keyboard Conversations with a total of four concerts; a...

Oxygen Media Expands Its True Crime Programming Slate
by TV News Desk - May 07, 2019
Oxygen Media, the home for quality true crime programming, is aggressively expanding its original slate with six new greenlights and five series in development which include projects from Kim Kardashian, Mark Wahlberg, Ice-T, Jason Blum, Nancy Grace, Kate Snow and Paul Holes, it was announced today ...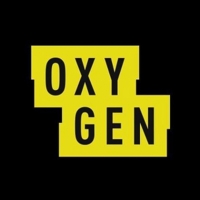 Oxygen Media Presents New Series RELENTLESS WITH KATE SNOW Premiering Friday, Oct. 4
by TV News Desk - September 11, 2019
Oxygen, the destination for high-quality crime programming, premieres the gripping series 'Relentless with Kate Snow' on Friday, October 4 at 8pm ET/PT. Hosted by Emmy award-winning journalist Kate Snow, each episode will examine stories where everyday citizens tirelessly pursue justice for their lo...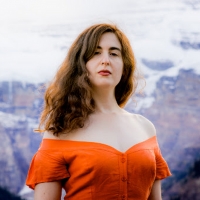 Amy Klein Announces New LP 'Winter/Time'
by TV News Desk - October 29, 2019
Out November 22 on Don Giovanni Records, Winter/Time is the second solo album by Amy Klein....
2020 Johnny Mercer Writers Colony At Goodspeed Participants Announced
by BWW News Desk - January 15, 2020
In what has become an annual ritual, a total of 40 established and emerging composers, lyricists, and librettists will converge on the Goodspeed campus from mid-January through mid-February 2020 to participate in the Johnny Mercer Foundation Writers Colony at Goodspeed Musicals. The writing teams, r...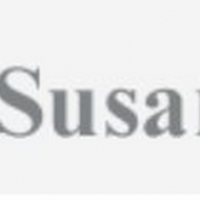 Frances Ya-Chu Cowhig, Aleshea Harris and More Announced as 2020 Finalists for The Susan Smith Blackburn Prize
by BWW News Desk - February 03, 2020
The Susan Smith Blackburn Prize has announced 10 Finalists for its prestigious playwriting award, the oldest and largest prize awarded to women playwrights....