VIDEO: Sneak Peek - Season Four of Comedy Central's THIS IS NOT HAPPENING
THIS IS NOT HAPPENING has big things in store with new host Roy Wood Jr. at the helm of the storytelling madness. Season four debuts on Friday, February 2 at Midnight ET/PT on Comedy Central with a supersized one-hour premiere featuring stories about "filth" from Roy Wood Jr., Howie Mandel and Scott Thompson. Wood Jr. is extending his hosting duties to include original companion interstitials that will air on Fridays beginning with the launch of season four of This Is Not Happening.
Each episode of THIS IS NOT HAPPENING centers on a specific theme - e.g. "wasted," "romance," et. al. - with host Wood Jr. and a roster of comedians recounting their most outrageous true-life tales in front of a live audience at Cheetahs in Hollywood. THIS IS NOT HAPPENING originally debuted as a digital series on cc.com, which will continue to feature exclusive digital stories throughout the run of new episodes.
Season four episodes include:
February 9: "Romance" - Kevin Smith, Louis Katz
February 16: "Famous" - Tom Green, Michael McDonald, Brad Williams
February 23: "Nightmare" - Dan Soder, Shane Mauss
March 2: "Moms" - Roy Wood Jr., Kathleen Madigan, Bret Ernst
March 9: "Dads" - LOUIE Anderson, Byron Bowers, DeRay Davis
March 16: "Wasted" - Theo Von, Chris Porter, Dave Landau, Tom Rhodes (One-Hour Episode)
March 23: "Combat" - Chris Redd, Martha Kelly, Lil Rel Howery
March 30: "Strangelands" - Rob Christensen, Talib Kweli, Harland Williams
April 6: "Shame" - Big Jay Oakerson, Michael Kosta, Tom Arnold
Episodes of THIS IS NOT HAPPENING will be available the day of each new premiere on the Comedy Central App and ThisIsNotHappening.com, on which seasons 1-3 are currently available. In addition, episodes will launch the day after each linear premiere on iTunes, Amazon Video, Google Play, VUDU, Verizon Flexview, Microsoft Movies & TV, Sony PlayStation, and Frontier Communications. Leading up to the on-air premiere, Comedy Central Stand-Up and ThisIsNotHappening.com will feature preview stories and digital exclusives from the new season. Additional exclusives and extended versions of many stories will appear on the site throughout the season and following the season finale. Stories from THIS IS NOT HAPPENING can also be found during the season in the CC app. Fans can follow Comedy Central Stand-Up on Twitter at @standup, and follow Wood Jr. on Facebook, Instagram and Twitter, and tweet using the hashtag #ThisIsNotHappening to join the social conversation around the series. Wood Jr. will also provide fans with tips on effective storytelling via @ccstandup's Instagram story on February 2.
In 2015, Wood Jr. became a part of "The World's Fakest News Team" as a correspondent on THE DAILY SHOW with Trevor Noah. He has been described by The Hollywood Reporter as "a standout," and Entertainment Weekly called his brand of thought provoking comedy "charismatic crankiness." In 2016, Variety named him one of "10 Comics to Watch." He filmed his first one-hour stand-up special, Roy Wood Jr.: Father Figure, at Center Stage in Atlanta, which premiered on Comedy Central last year.
This Is Not Happening was created by Ari Shaffir, Eric Abrams and Avalon's Sam Saifer. Jeff Tomsic, Saifer, and Abrams (who serves as showrunner and director) are Executive Producers. Mark Palansky also directs. Anne Harris and Ryan Moran are the Executives in Charge of Production for Comedy Central. Wood Jr. is represented by UTA and Mainstay Entertainment.
Related Stories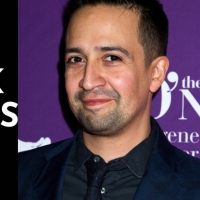 Lin-Manuel Miranda To Return For HIS DARK MATERIALS Season 3 On HBO

October 6, 2022

HBO has confirmed that award-winning composer and actor Lin-Manuel Miranda will return for the third season of the fantasy drama.
---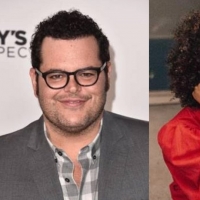 Development Halts On Disney+ BEAUTY AND THE BEAST Prequel Series

February 10, 2022

A planned Beauty and the Beast musical prequel series will not move forward at Disney+.
---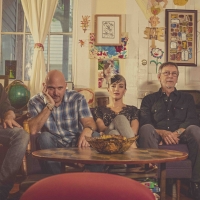 Tony & Grammy Winner Michael Cerveris' Loose Cattle to Stream Live Performance Tonight

January 5, 2022

Loose Cattle, fronted by two-time Tony Award & Grammy winner Michael Cerveris and Kimberly Kaye, will stream a performance live from New Orleans tonight!
---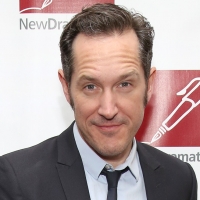 Bertie Carvel Joins THE CROWN Season Five As Tony Blair

October 28, 2021

The acclaimed Netflix series, 'The Crown' has added Tony Award-winning actor Bertie Carvel to its cast in the role of British Prime Minister Tony Blair.
---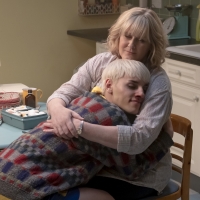 REVIEW ROUNDUP: What Do Critics Think of EVERYBODY'S TALKING ABOUT JAMIE?

September 17, 2021

Inspired by true events, Everybody's Talking About Jamie follows Jamie New (Harwood), a teenager from Sheffield, who dreams of life on stage.
---