VIDEO: Melissa Barrera Talks SCREAM 5 on KELLY CLARKSON SHOW
Scream 5 is now playing in theaters.
Recent In the Heights star Melissa Barrera sat down with Kelly Clarkson TODAY to discuss her role in the latest Scream movie.
Watch Barrera discuss the film, alongside her co-star Neve Campbell, in the new trailer below!
Twenty-five years after a streak of brutal murders shocked the quiet town of Woodsboro, a new killer has donned the Ghostface mask and begins targeting a group of teenagers to resurrect secrets from the town's deadly past.
Neve Campbell ("Sidney Prescott"), Courteney Cox ("Gale Weathers") and David Arquette ("Dewey Riley") return to their iconic roles in Scream alongside Melissa Barrera, Kyle Gallner, Mason Gooding, Mikey Madison, Dylan Minnette, Jenna Ortega, Jack Quaid, Marley Shelton, Jasmin Savoy Brown, and Sonia Ammar.
Directed by Matt Bettinelli-Olpin and Tyler Gillett, the movie was executive produced by Kevin Williamson, Chad Villella, Gary Barber, Peter Oillataguerre, Ron Lynch, Cathy Konrad, and Marianne Maddalena.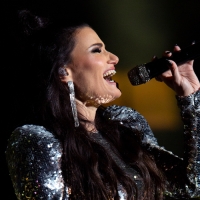 Interview: Idina Menzel Reflects on Her Career In New Documentary WHICH WAY TO THE STAGE?

December 4, 2022

Ahead of the premiere of her new documentary, BroadwayWorld caught up with Menzel to discuss which Broadway role she was most excited to revisit in the film, what she learned about herself through the film, and more. Plus, watch a new video clip from the documentary, in which Menzel looks back on creating the role of Maureen in Rent.
---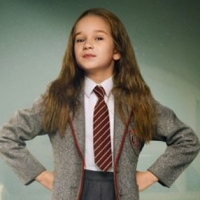 Broadway Streaming Guide: December 2022 - Where to Watch MATILDA THE MUSICAL & More New Releases!

December 3, 2022

2022 is going out with a bang with new movies, series, and concerts to keep Broadway fans entertained all month long! From the new film adaptation of Matilda the Musical to Idina Menzel's new documentary on Disney+, December's streaming guide has something for everyone!
---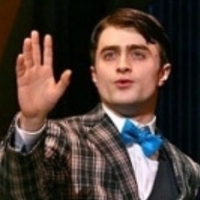 HARRY POTTER Stars Who Have Appeared on Broadway

December 3, 2022

To celebrate Daniel Radcliffe's return to theatre in the Off-Broadway revival of Merrily We Roll Along, we are taking a look back at the stage careers of he and his fellow Harry Potter film cast members. Keep reading to find out times you may have seen Rupert Grint, Alan Rickman, Maggie Smith, Ralph Fiennes, Imelda Staunton, and more onstage!
---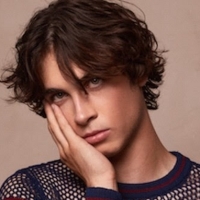 VIDEO: Aidan Bissett Shares Video for 'I Can't Be Your Friend'

December 2, 2022

Aidan Bissett writes the book on the notion of being "just friends" with someone you're attracted to in the official video for "I Can't Be Your Friend," which is out now. Directed by Brooke James (Troye Sivan), the clip finds Bissett and the object of his affection (played by Faith Hines) going in circles and moving in for a kiss that never comes.
---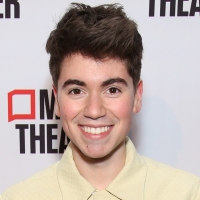 Noah Galvin to Star In Meet Cute's Holiday Rom-Com Series

December 2, 2022

Noah Galvin will star in Meet Cute's December series, "Christmasuzannukkah." Noah Galvin is best known for playing Dr. Asher Wolke in the TV series The Good Doctor, Kenny O'Neal in the ABC sitcom The Real O'Neals and for taking the lead role in the Broadway musical Dear Evan Hansen.
---