The Premiere of THE ATLANTA CHILD MURDERS on ID Averages Over 1.4 Million Viewers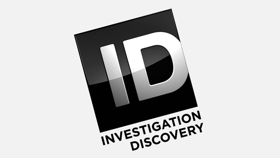 THE ATLANTA CHILD MURDERS captivated more than 1.45 million viewers on average for Investigation Discovery, America's leading true crime network. From Executive Producer Will Packer and Jupiter Entertainment, the three-hour premiere (9p-12a) grew in viewership every hour, making ID the #2 ranked network in ad-supported cable for delivery of W25-54 and #3 for P25-54 during the time period for Saturday, March 23rd. The special reached over 3.5 million unique viewers P2+ across its Prime and Late encores.
THE ATLANTA CHILD MURDERS is produced for Investigation Discovery by Jupiter Entertainment and Will Packer Media. Harrison Land, Mike Sheridan and Allison Wallach are executive producers for Jupiter with Will Packer and Kelly Smith for Will Packer Media. For Investigation Discovery, Pamela Deutsch is executive producer, Sara Kozak is senior vice president of production, Kevin Bennett is general manager and Henry Schleiff is Group President of Investigation Discovery, Travel Channel, American Heroes Channel, and Destination America.
Led by Hollywood producer Will Packer, Will Packer Media is a first-of-its-kind production and branded content company focused on the New American Mainstream audience, with an urban millennial core. In partnership with Discovery, Inc. and Universal Pictures, the company produces episodic scripted and unscripted series across television and digital platforms, compelling content for brand clients, and short-form digital content for millennial audiences. Will Packer's films have earned more than $1 billion, with ten opening at number one at the box office.
*Source: Nielsen via StarMedia Multitrak, 3/23/19, Sat 9p-12a, L+3 Day data, Ad-Supported Cable, Impressions/Delivery (000), ¼ Hr Program Based data.