THE KELLY CLARKSON SHOW Sold In More than 80% of US for Its Debut in Syndication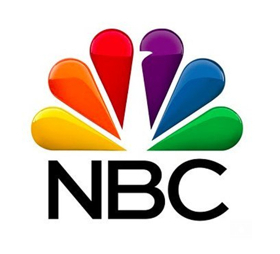 The new nationally Syndicated daytime program "The Kelly Clarkson Show" has been sold in more than 80% of the U.S. for its fall 2019 debut, it was announced today by Tracie Wilson, EVP, Creative Affairs, NBCUniversal Domestic TV Distribution.
As previously announced, this new daily, one-hour talk show starring Kelly Clarkson, a multi-talented, Grammy Award-winning artist, will air as the lead-in to "Ellen" on the NBC-owned television stations. "The Kelly Clarkson Show" will also air on leading station groups across the country, including Scripps, Hearst, Meredith, Sinclair, Gray, Hubbard, Cox, Tegna, Nexstar, Capital, Dispatch, Graham Media, Block, Watermen, Weigel, Quincy, Bahakel and Bonneville. Newly added major market stations include KOMO Seattle, WXYZ Detroit, KTVK Phoenix, WKYC Cleveland, WBAL Baltimore, WTVF Nashville, WDRB Louisville, WJXT Jacksonville and many more.
Clarkson is bringing her enthusiastic, funny and unfiltered voice to daytime TV. In her new talk show, Clarkson uses her gift of connection to unite people, from all walks of life, into a funny and very real "weekday hang." Coupled with heart-warming stories, live musical performances, games and big surprises, "The Kelly Clarkson Show" seeks to uplift the daytime viewer and make the world a little bit smaller by reminding everyone of all the good things we have in common.
In preparation for her talk show, Clarkson will be interviewing local heroes, fans and some surprise guests live on stage during her upcoming "Meaning of Life" tour. The interviews will be streamed on her Facebook Live web series, "A Minute and a Glass of Wine."
From Los Angeles, "The Kelly Clarkson Show" is produced and distributed by NBCUniversal Domestic Television Distribution with Alex Duda serving as executive producer and showrunner. Clarkson and Brandon Blackstock are also executive producers.
NBCUniversal Domestic Television Distribution is responsible for the production, sales and distribution of NBCUniversal products to broadcast television within the United States. The division develops and produces first-run programming and distributes these shows, along with off-network content, in broadcast syndication. Current first-run broadcast Syndicated programming includes "Steve," "Access," "Access Live," "Maury," "The JERRY SPRINGER Show" and "The Steve Wilkos Show," and in fall 2019 the division will premiere "The Kelly Clarkson Show" and "Judge Jerry." In addition, the division distributes the retro television broadcast network Cozi TV and weekend Syndicated series "On the Money" and "Open House." Current off-network programming includes "American Ninja Warrior," "Law & Order: Criminal Intent," "Law & Order: Special Victims Unit," "Chicago P.D" and "Dateline."