Showtime Documentary OPERATION ODESSA To Have World Premiere at 2018 SXSW Film Festival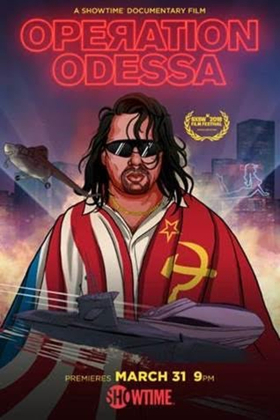 The newest addition to the Showtime Documentary Films slate, OPERATION ODESSA will make its world premiere at the 2018 SXSW Film Festival in Austin, Texas. The documentary will premiere on Showtime on Saturday, March 31 at 9 PM ET/PT on-air, on demand and over the internet. From the director and producers of The Seven Five, OPERATION ODESSA is a true crime documentary about a Russian mobster, a Miami playboy and a Cuban spy who sold a Soviet submarine to a Colombian drug cartel for $35 million. An early '90s gangster epic that hopscotches from Brooklyn to Miami and Cali to Moscow, the film tells the true story of three friends who set out to hustle the Russian mob, the Cali cartel and the DEA for the score of a lifetime. What really happened to the sub, the money and the three amigos has remained a shadowy underworld myth until now.
OPERATION ODESSA joins the esteemed portfolio of Showtime Documentary Films that focuses on the lives and legacies of culture-defining and at times controversial figures, and includes ERIC CLAPTON: LIFE IN 12 BARS, THE TRADE, ZERO DAYS, LOVE MEANS ZERO, WHITNEY. "CAN I BE ME", THE PUTIN INTERVIEWS, the Emmy®-nominated LISTEN TO ME MARLON and RISK.
OPERATION ODESSA is directed by Tiller Russell and produced by Eli Holzman and Aaron Saidman for The Intellectual Property Corporation along with Sheldon Yellen of Belfor Entertainment.
SHOWTIME is currently available to subscribers via cable, DBS and telco providers, and as a stand-alone streaming service through Apple®, Roku®, Amazon, Google, Xbox One and Samsung. Consumers can also subscribe to Showtime via Hulu, Youtube TV, Sling TV, DIRECTV Now, Sony PlayStation® Vue and Amazon Channels. The network's authentication service, Showtime ANYTIME, is available at no additional cost to Showtime customers who subscribe to the network through participating providers. Subscribers can also watch on their computers at www.showtime.com and www.showtimeanytime.com.