Scott Subiono Hunts Drug Dealers Recurring In FX Drama SNOWFALL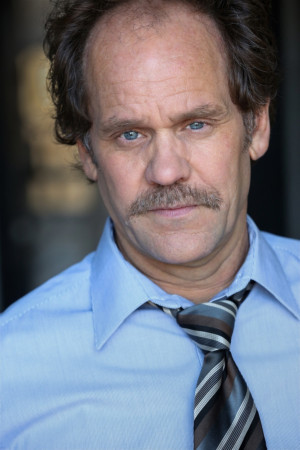 Actor Scott Subiono hunts down drug dealers recurring as DEA Agent Tony Marino in Season Two of John Singleton's crack cocaine drama series, SNOWFALL.
SNOWFALL tells the riveting story about the infancy of the crack cocaine epidemic in Los Angeles and its ultimate radical impact on the culture as we know it. This season, it's 1984 and DEA Agent Tony Marino (Subiono) steps into the storyline midway through to lead an undercover operation with his sights set on the Villanueva and Saint gangs. It's a dangerous world and Marino must protect his embedded agent, Soledad (Adriana DeGirolami), while gathering all the intelligence needed to bring down the growing drug trade.
Subiono was excited at the opportunity to be part of this gritty series, adding "I loved playing Tony Marino and working with all the different directors and writers of the show. The chemistry between myself and Adriana made for a lot of fun. Never worked with a more humble, generous group of committed talented people. Everyone was easy to work with and made the days a joy."
Also opening in theaters on September 14th, Subiono hits the big screen appearing in the new feature film UNBROKEN: PATH TO REDEMPTION. Based on Laura Hillenbrand's bestselling book, the film shares the next chapter of the unbelievable true story of Olympian and World War II hero Louis Zamperini. Subiono enters into the story as Fred Porter, a con-man looking to swindle Zamperini (Samuel Hunt).
Subiono has proven a standout among the ranks of Hollywood. His numerous television credits include American Crime Story, NCIS: Los Angeles, Chicago Med, Agents of S.H.I.E.L.D, NCIS, Rush Hour, Hawaii Five-O, Bones, Castle, CSI and Criminal Minds among others. Earlier this year, appeared in Hagar Ben-Asher's new heart wrenching feature film Dead Women Walking, which premiered at the Tribeca Film Festival. His film credits also include The Right Temptation starring Kiefer Sutherland and Showtime's Just a Dream directed by Danny Glover.
A military brat, Subiono moved around as a child living in Florida, the Philippines, Hawaii and Albuquerque. Later while living in Utah, he began training and pursuing an acting career locally in Salt Lake City, which eventually led him to Hollywood.
Scott Subiono is represented by Rectangle Entertainment.