Photo Flash: Happy Birthday to Star of Stage & Screen - Rose Marie!
Happy Birthday to the Legendary Miss Rose Marie! The woman with the longest active career in Entertainment, isnow preparing to celebrate her 90th year as a performer, beginning at age 3 as "Baby Rose Marie," and who will be featured in the upcoming "Child Stars Then and Now" at The Hollywood Museum, opening August 19th.
Rose Marie has done it all - Radio, Vaudeville, Films, Broadway, Las Vegas, Recording, Television,Voice over, etc. She officially has the longest active career in entertainment - From 3 to 93. As Baby Rose Marie starred in the first all talking short - "Baby Rose Marie, Child Wonder" that ran in theatres across the country. She was hired by Ben "Bugsy" Siegel to open the Flamingo Hotel.
She was the first woman approached to have items from her career inducted into the Smithsonian when they opened the first permanent Entertainment division when renovations were complete. She is a big part of the upcoming Hollywood Museum "Child Stars - Then and Now" exhibit opening on the 19th of August.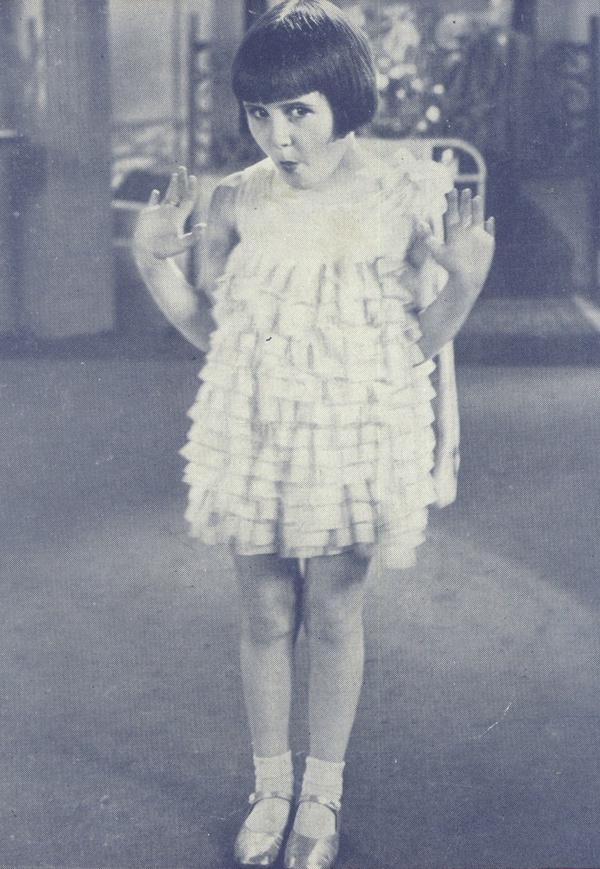 Baby Rose Marie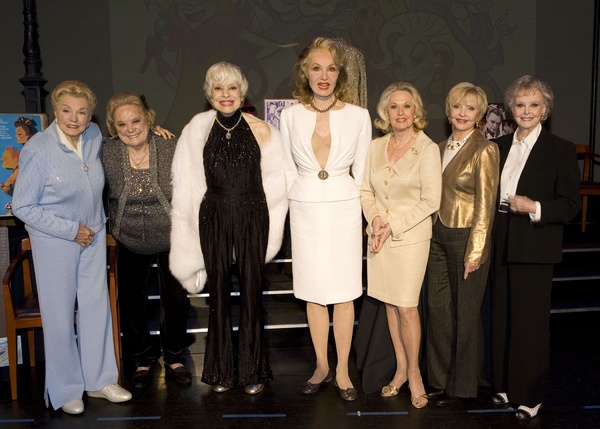 The 2009 "Lengendary Ladies of Stage and Screen" during the Smithsonian induction - Lft to Rt - Esther Williams, Rose Marie, Carol Channing, Julie Newmar, Tippi Hedren, Florence Henderson and June Lockhart

Doris Day & Rose Marie on THE Doris Day SHOW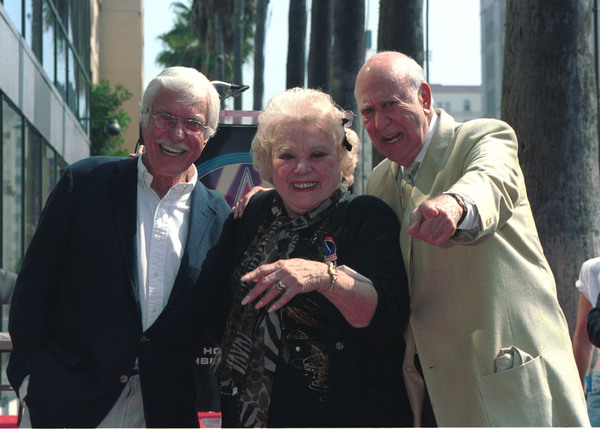 Dick Van Dyke, Rose Marie and Carol Reiner

Hollywood Squares

With Phil Silvers on Broadway in "Top Banana"

Rose Marie on NBC Radio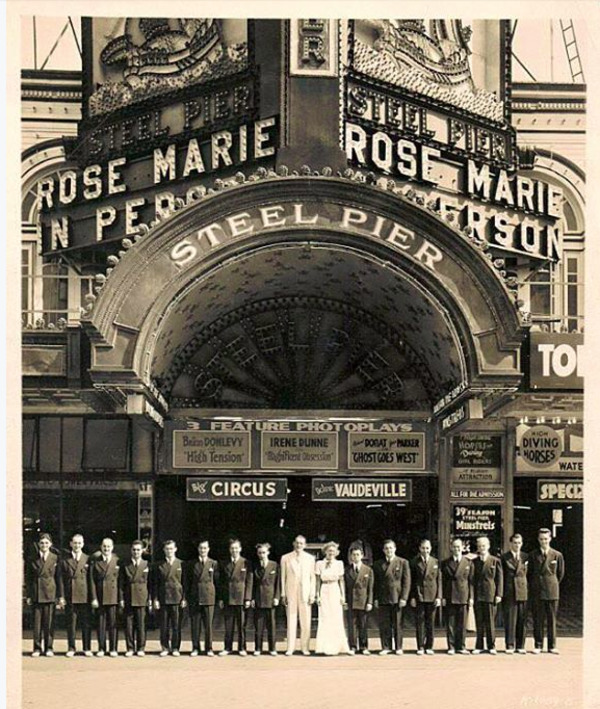 Baby Rose Marie Theatre Marque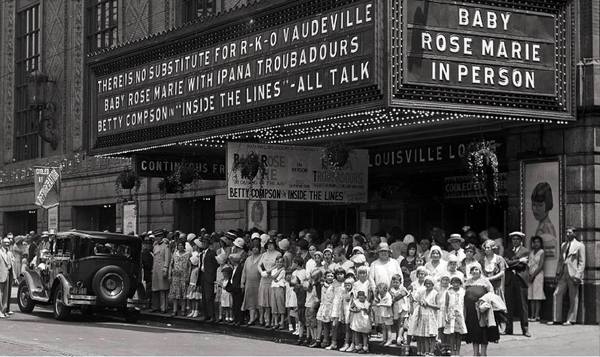 Baby Rose Marie in Concert Marque

Headshot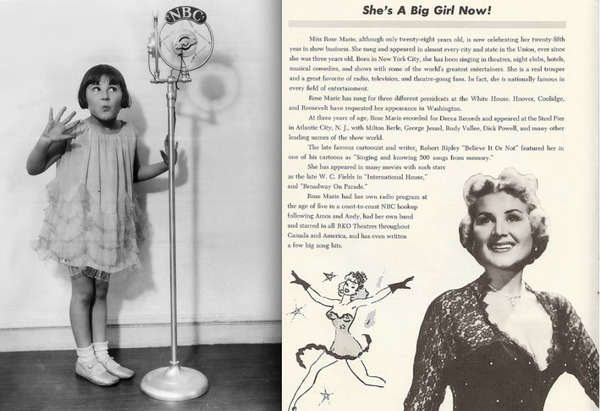 Then and Now