Photo Flash: Disney Shares New Images from MARY POPPINS RETURNS & More Upcoming Films
Walt Disney Studios has shared all-new images from their upcoming slate of films, including MARY POPPINS RETURNS, A WRINKLE IN TIME, AVENGERS INFINITY WAR, SOLO STAR WARS STORY, and THE INCREDIBLES 2. Check them out below!
"Mary Poppins Returns" will be released in U.S. theaters on December 25, 2018. Directed and produced by Rob Marshall, "Mary Poppins Returns" stars Golden Globe winner Emily Blunt as Mary Poppins, Lin-Manuel Miranda, Ben Whishaw, Emily Mortimer and Julie Walters with Colin Firth and Meryl Streep. The film, which introduces three new Banks children, played by Pixie Davies, Nathanael Saleh and newcomer Joel Dawson, also features Dick Van Dyke and Angela Lansbury.
The film is set in 1930s depression-era London (the time period of the original novels) and is drawn from the wealth of material in PL Travers' additional seven books. In the story, Michael (Whishaw) and Jane (Mortimer) are now grown up, with Michael, his three children and their housekeeper, Ellen (Walters), living on Cherry Tree Lane. After Michael suffers a personal loss, the enigmatic nanny Mary Poppins (Blunt) re-enters the lives of the Banks family, and, along with the optimistic street lamplighter Jack (Miranda), uses her unique magical skills to help THE FAMILY rediscover the joy and wonder missing in their lives. Mary Poppins also introduces the children to a new assortment of colorful and whimsical characters, including her eccentric cousin, Topsy (Streep).
The film is produced by Marshall, John DeLuca and Marc Platt. The screenplay is by David Magee based on The Mary Poppins Stories by PL Travers with Marc Shaiman and Scott Wittman writing all new songs and Shaiman composing an original score.
Images courtesy of Walt Disney Studios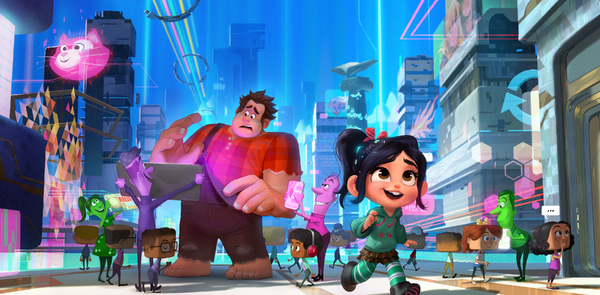 Ralph Breaks the Internet: Wreck-It Ralph 2 hits theaters on Nov. 21, 2018.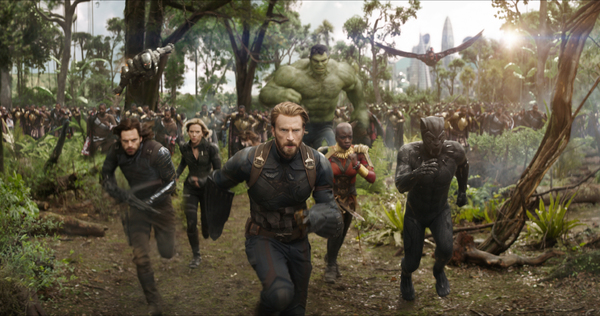 Marvel Studios' AVENGERS: INFINITY WAR L to R: WAR MACHINE (Don Cheadle), Winter Soldier/Bucky Barnes (Sebastian Stan), Black Widow/Natasha Romanoff (Scarlet Johansson), Captain America/StEve Rogers (Chris Evans), Hulk (Mark Ruffalo), Okoye (Danai Gurira), Falcon (Anthony Mackie) and Black Panther/T'Challa (Chadwick Boseman) Photo: Film Frame ©Marvel Studios 2018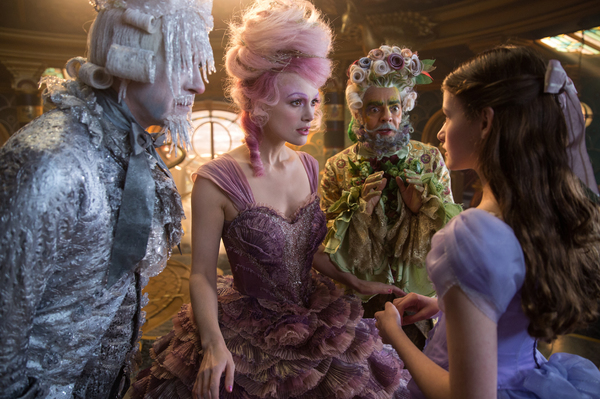 Richard E. Grant is Shiver, Keira Knightley is The Sugar Plum Fairy, Eugenio Derbrez is Hawthorne and Mackenzie Foy is Clara in Disneys THE NUTCRACKER AND THE FOUR REALMS.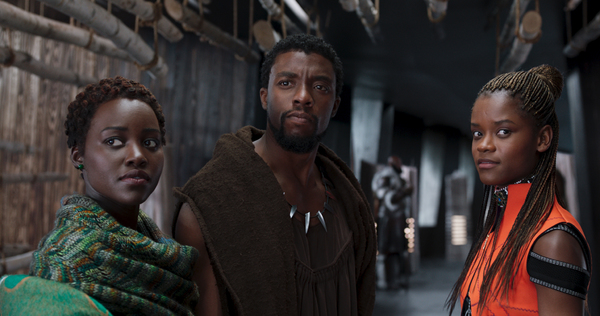 Marvel Studios Black Panther stars Chadwick Boseman, Michael B. Jordan, Lupita Nyong, Danai Gurira, Martin Freeman, Daniel Kaluuya, Letitia Wright, Winston Duke, with Angela Bassett, with Forest Whitaker, and Andy Serkis.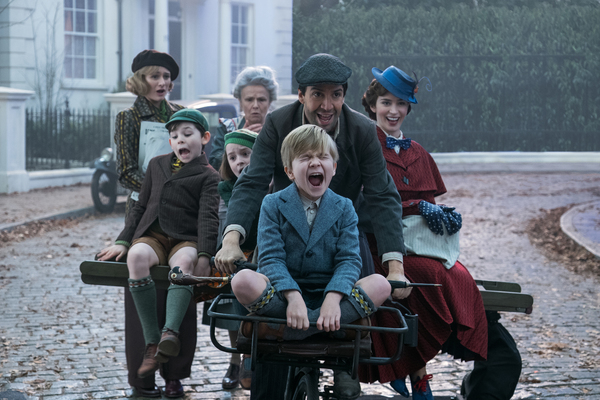 Jane (Emily Mortimer), John (Nathanael Saleh), Annabel (Pixie Davies), Ellen (Julie Walters). Jack (Lin-Manuel Miranda) Georgie (Joel Dawson) and Mary Poppins (Emily Blunt) in Disneys original musical MARY POPPINS RETURNS, a sequel to the 1964 MARY POPPINS which takes audiences on an entirely new adventure with the practically-perfect nanny and the Banks family.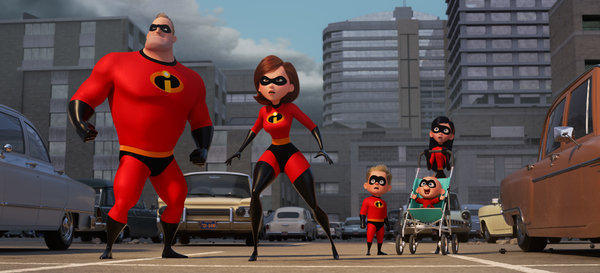 SUPER FAMILY -- In Disney Pixars Incredibles 2 Helen (voice of Holly Hunter) is in the spotlight, while Bob (voice of Craig T. Nelson) navigates the day-to-day heroics of a normal life at home when a new villain hatches a brilliant and dangerous plot that only the Incredibles can overcome together. Also featuring the voices of Sarah Vowell as Violet and Huck Milner as Dash, Incredibles 2 opens in U.S. theaters on June 15, 2018. ©2017 DisneyPixar. All Rights Reserved.

From the Marvel Cinematic Universe comes Ant Man and the Wasp,? a new chapter featuring heroes with the astonishing ability to shrink. In the aftermath of Captain America: Civil War,Scott Lang grapples with the consequences of his choices as both a Super Hero and a father. As he struggles to rebalance his home life with his responsibilities as Ant-Man, Ant-Man and the Wasp is directed by Peyton Reed and stars Paul Rudd, Evangeline Lilly, Michael Pena, Walton Goggins, Bobby Cannavale, Judy Greer, Tip Harris, David Dastmalchian, Hannah John Kamen, Abby Ryder-Fortson, Randall Park, with Michelle Pfeiffer, with Laurence Fishburne, and Michael Douglas.  Kevin Feige is producing with Louis Esposito, Victoria Alonso, Stephen Broussard, Charles Newirth, and Stan Lee serving as executive producers.

Oprah Winfrey is Mrs. Which, Reese Witherspoon is Mrs. Whatsit and Mindy Kaling is Mrs. Who in Disney's A WRINKLE IN TIME.
Related Articles View More TV

Stories