New York International Fringe Festival Announces 2018 Schedule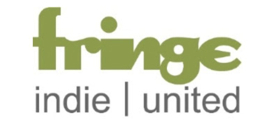 After a 1-year hiatus to re-envision New York City's largest live performance festival, THE NEW YORK INTERNATIONAL FRINGE FESTIVAL returns for a 21st season beginning October 3, 2018. The month-long festival is now divided in to two segments: FringeNYC and FringeBYOV.

FringeNYC will present 83 fully staged theater and dance productions at 10 venues. A complete list of FringeNYC shows and schedules is now available at www.FringeNYC.org. FringeNYC utilizes converted spaces and pop-up venues located within a very small geographic area in Manhattan's West Village, all centered around a FringeHUB. Patrons for all performances will begin their FringeNYC experience at the FringeHUB at 685 Washington Street (corner of Charles Street) and will be ushered to their venue. Tickets are $22.

FringeBYOV ("Bring Your Own Venue") will offer 18 performances of a variety of genres and ticket prices in venues in the outer boroughs. Performances will be presented at BAX|Brooklyn Arts Exchange, Sure We Can, The Brick and Irondale Center in Brooklyn and Jamaica Center for Arts & Learning and The Secret Theatre in Queens. There is even an immersive show that comes to your home and podplays for the Staten Island Ferry and the L, #7 and N subway lines. A complete list of shows, ticket prices, venues and performance schedules are now available at www.FringeNYC.org.

A COMPLETE LIST OF SHOWS AND SCHEDULES IS NOW ONLINE HERE:
www.FringeNYC.org


All tickets are available for purchase up to 15 minutes prior to the performance at FringeNYC.org or via smartphone/device at fringeonthefly.com. Discounted multi-show passes (Fiver, Fiver Pairs, and Flex) are available and are redeemable online during the month of September. The unlimited "Lunatic" pass is redeemable online throughout the festival. All passes can be redeemed for both FringeNYC and FringeBYOV performances.

With attendance topping 75,000 people, THE NEW YORK INTERNATIONAL FRINGE FESTIVAL is New York City's fifth largest event (just behind Tribeca Film Festival and New York Comic Con). Founded in 1997, FringeNYC is a production of The Present Company, under the leadership of Producing Artistic Director Elena K. Holy. FringeNYC has presented over 3000 performing groups representing every continent, prompting Switzerland's New Zurich Zeitung, to declare FringeNYC as "the premiere meeting ground for alternative artists." FringeNYC has been the launching pad for numerous Off-Broadway and Broadway transfers, long-running hits, and regional theater productions including Urinetown, Matt & Ben, Debbie Does Dallas, Dog Sees God, Dixie's Tupperware Party, The Irish Curse and Silence! The Musical; movies including WTC View and Armless; and even a TV show ('da Kink in My Hair). The festival has premiered plays by Roberto Aguirre-Sacasa, Rolin Jones, Edna Walsh, David Greenspan, Arlene Hutton, Daniel MacIvor, Conor McPherson, and Mike Daisey, among others. FringeNYC alumni also include Bradley Cooper, Melissa Rauch (Big Bang Theory), Morgan Spurlock (Supersize Me), Mindy Kaling, Tony Award winner Diane Paulus (Pippin), Leigh Silverman (Violet), W. Kamau Bell (Totally Biased), Michael Urie (Ugly Betty), Robin Lord Taylor (Gotham), David Anders (iZombie) and Kristen Schall (Last Man on Earth), among countless others.

For more information visit www.FringeNYC.org.
Related Articles
View More TV

Stories