MidAmerica Productions Announces 35th Season at Carnegie Hall Celebrating Music Director Peter Tiboris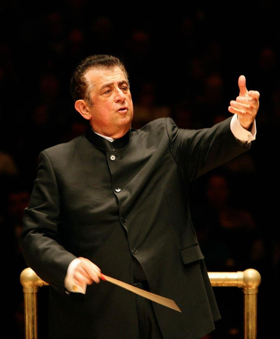 MidAmerica Productions is proud to announce the opening of its 35th season at the legendary Carnegie Hall in New York City on Sunday, February 18, celebrating the 35th anniversary of its founding by Visionary Music Director Peter Tiboris at the age of 35. It will conclude on Father's Day Sunday, June 17. Choral, symphonic and wind ensembles from 35 states will share the legendary MAIN STAGE with world-class musicians and singers.
"Our Spring 2018 season offers programs that span over 300 years of music history -- works by emerging composers as well as the great classists of the past - which will appeal to all types of music lovers," said Maestro Tiboris, who will conduct MidAmerica's own orchestra, the New England Symphonic Ensemble in Tchaikovsky's Symphony No. 5 in E minor, Op. 64 on Sunday, May 13.
Added Mr. Tiboris: "There is no greater collaboration between conductor and ensemble than when the performers WANT to perform for you. When that happens, there is no limit as to what the conductor can ask of his or her performers and magic is possible."
John Rutter will be making his 126th MidAmerica performance appearance, conducting his new 20-minute work for treble choir, Visions. In the words of the composer: "The 'visions' of the title are visions of the holy city Jerusalem, as seen in some of the most inspiring texts of scripture."
MidAmerica will also celebrate masters such as Leonard Bernstein on the 100th anniversary of his birth year and Gioachino Rossini on the 150th anniversary of his death in special performances on Saturday, May 26 and Tuesday, May 29, respectively.