Me and Orson Welles Character Card: Richard Samuels (Zac Efron)
The largely fictionalized template for Richard Samuels in ME AND Orson Welles, Anderson remained with Orson as a member of The Mercury Theatre On The Air and became one of the leading voice artists on radio, as well as making regular appearances on stage, in films and on television.
With the Orsonian hurdle out of the way, the rest of the casting could proceed. The other key element, without which the project would be unworkable, is the leading role in this coming-of-age story, 17-year-old Richard Samuels. As Linklater points out, "He is very active. Even though he is the observer of the movie, he's really the motor, so I needed to find someone who could pull that off. It could come off totally wrong, if he wasn't likeable and sympathetic."
Someone mentioned the name of Zac Efron, whose image adorns the walls of teenage bedrooms across the world, following the success of 'High School Musical'. "Frankly," admits Linklater, "at that point, I had just seen 'Hairspray' and my first impression was that he's almost too good looking. But in my experience, you can't judge the full range of an actor based on what you've seen them in - so we set up a meeting. A minute or two into the conversation, I knew he would be the perfect Richard Samuels.
"He really responded to the script and got it. Zac's got so much going on, he's a natural song and dance man - he really does kind of have a song in his heart and a little dance in his step and he's really intelligent. But he's young and there's still a wide-eyed, it's-all-ahead-of-him kind of vibe that's perfect for Richard. He's got a rare quality that you don't see very often. Just photographing him, you go 'wow, that's a once in a generation kind of thing'. I just think, with his level of talent, he can go in a lot of interesting directions. He's been great to work with, I can't imagine anybody else playing it."
Producer Marc Samuelson was equally impressed: "We know he can sing and dance and that he's a decent actor. The revelation is going to be that he is a really first class dramatic actor and this film will reveal that to the world. Zac's the real thing. He's going to have a magnificent career - he's got it all and he's very serious about it."
Zac found he had a lot in common with Richard Samuels: "He's just a kid at school in Jersey, he's very into the arts and theatre and music, he plays certain instruments and, yeah...it's kind of funny, we are parallel in that way - I think Richard is pretty typical for a Jersey kid in New York at his age in 1937. He's not the coolest kid in school: he has a tough time with the ladies. He's got a mischievous side - at one point he almost ruined the theatre! It's just a wild adventure. He's taken from being just a kid at school in Jersey. He's given a week with Orson Welles and it's the most magical week of his life. He falls in love, he stars on Broadway, he gets in a fight with Welles. How many people can say that they have done that?
"It's fun being an actor playing an actor playing an actor. Being in a play is an experience that I got to have quite a bit when I was a kid and there's no feeling like it. Portraying that in a film is pretty surreal. I can totally relate with Richard on so many levels. Being in a play, thinking you know your lines - but maybe you're a word off and the director comes down on you really hard. And finding romance during a play, that happens!"
Zac's presence in the Isle of Man during the theatre scenes caused something of a local stir, as ChristIan McKay recalls: "These young girls were outside, screaming like banshees and he stood up and said 'I'll go out there.' I said 'you're going out there? It's terrifying!' But later, when I went outside, there was this ten-year-old, who had met her hero and the great thing was, her hero had turned out to be everything that she wanted him to be and she'll remember that for the rest of her life. He's like that with everybody."
Zac Efron was born and raised in Northern California. One of Hollywood's most promising young talents, his career in film and television continues to evolve with exciting and challenging projects. Segueing effortlessly between the big and small screen, Zac quickly attracted attention and became the breakout star of the Emmy Award®-winning Disney Channel phenomenon "High School Musical." He reprised his role as Troy Bolton, head of the basketball team, in "High School Musical 2," which broke cable TV records as it garnered 17.5 million viewers, and again in "High School Musical 3: Senior Year", which grossed in excess of $250 million at cinemas worldwide. His other television credits include a recurring role on the WB series "Summerland" and guest-starring roles on "The Suite Life of Zack & Cody," "ER," "The Guardian" and "C.S.I. Miami". He made his feature film debut in the box-office hit "Hairspray", for which he won an MTV Movie Award for Breakthrough Performance. The film won the Critics Choice award for Best Ensemble and the cast was also nominated for a Golden Globe and SAG Award. Most recently he starred alongside Matthew Perry and Leslie Mann in the film "17 Again," a "Big"-like dramedy in which a 36-year-old man wakes up in the body of a high school senior. Zac starred on stage in the musical "Gypsy" and has appeared in productions of "Peter Pan," "Mame," "Little Shop of Horrors" and "The Music Man". His next project will be "The Death and Life of Charlie St. Cloud" for writer/director Burr Steers.
Based in real theatrical history, Me and Orson Welles is a romantic coming-of-age story about a teenage actor who lucks into a role in Julius Caesar as it's being re-imagined by a brilliant, impetuous young director named Orson Welles at his newly-founded Mercury Theater in NYC, 1937. The rollercoaster week leading up to opening night has the charismatic-but-sometimes-cruel Welles (impressive newcomer ChristIan McKay) staking his career on this risky production while Richard (Zac Efron) mixes with everyone from starlets to stagehands in behind-the-scenes adventures bound to change him. Claire Danes co-stars as Sonja Jones, the unapologetically ambitious assistant to Welles whom Richard tries to woo. Ben Chaplin plays Mercury Theater regular George Coulouris. Zoe Kazan, Eddie Marsan, Kelly Reilly and James Tupper are among the talented ensemble cast.
The fast-moving screenplay by Holly Gent Palmo and Vince Palmo is based on Robert Kaplow's meticulously researched novel of the same name. Oscar-nominated director Richard Linklater is at the helm of the CinemaNX and Detour Film production, opening nationally in select cities November 25, 2009.
Photos by Liam Daniel, Copyright CinemaNX Films One Ltd.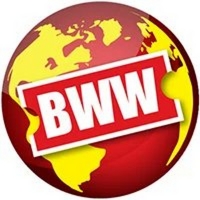 MULAN Star Ron Yuan to Helm Upcoming 47 RONIN Sequel

August 12, 2020

Mulan actor Ron Yuan has signed on to direct the sequel to the sci-fi film , 47 Ronin.
---