MTV's Hit Matchmaking Series ARE YOU THE ONE? SEASON OF FATE to Premiere This August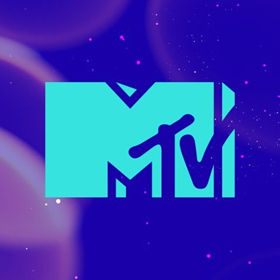 MTV today announced that its popular dating competition series will return as "Are You The One? Season of Fate." Hosted by Terrence J., the new season will premiere on Wednesday, August 8th at 10:00PM ET/PT. The summer heats up when 22 singles jet off to Hawaii to undergo the series' signature matchmaking process in hopes of finding their "perfect match" and splitting a $1 million cash prize.
"Are You The One?" tackles the question, "If your perfect match was standing right in front of you, would you even know it?" This season the contestants have one thing in common: dysfunctional relationship habits. With the help of Terrence J., these singles will try to find their pre-selected partners as determined by a rigorous process carried out by a team of professional matchmakers and psychologists. The new "Season of Fate" will introduce a "Fate Button." In previous seasons, the contestants were able to go on dates with the person of their choosing by winning challenges. This time, the "Fate Button" will determine which couples will go on dates and ultimately play a role in who enters the "Truth Booth." Contestants will not only have to surrender to the matchmaking process, but also put their faith in fate to find their perfect match.
Terrence J., actor, producer, author and philanthropist, is widely recognized as one of Hollywood's most skilled multi-hyphenates. The three-time Emmy(R) nominee and seven-year host on BET's "106 & Park" is also executive producer and host of MTV's "SafeWord."
Meet the cast of "Are You The One? Season of Fate"
Women:
Asia, 22 - Corona, CA, Insta: @Kaylonilovee
Bria, 21 - Vacaville, CA, Insta: @briakristaaal
Cali, 24 - Chicago, IL, Insta: @Caliraeofficial
Jasmine, 21 - Williamstown, NJ, Insta: @jasmineerodriguez
Kayla, 22 - Seattle, WA, Insta: @KayCamUmagat
Kenya, 22 - Queens, NY, Insta: @_kenyascott
Lauren, 23 - Mason, WV, Insta: @lroush95
Maria, 21 - West New York, NJ, Insta: @_maria_elizondo
Morgan, 21 - Silver Spring, MD, Insta: @moefletch
Nutsa, 21 - Toms River, NJ, Insta: @nutsioo
Samantha, 22 - Chicago, IL, Insta: @rambamsam18
Men:
Andrew, 24 - Reading, MA, Insta: @andrewcouture
Brett, 26 - Manhattan, NY, Insta: @brettferri
Cam, 24 - Washington, DC, Insta: @cam_viney
Daniel, 22 - Brooklyn, NY, Insta: @danielvilk
Kwasi, 24 - Woodbridge, NJ, Insta: @Urge2Pose
Lewis, 23 - Oakland, CA, Insta: @Lewdo2much
Moe, 22 - Houston, TX, Insta: @moelkhalill
Shamoy, 23 - St. Thomas Virgin Is, Insta: @shamoyy
Tevin, 22 - Scottsdale, AZ, Insta: @TevG27
Tomas, 22 - Miami, FL, Insta: @tombuenos
Zak, 21 - Dallas, TX, Insta: @zakmarkjones
"Are You the One?" concept is by Executive Producers Rob LaPlante and Jeff Spangler of Lighthearted Entertainment with Alicia Martino as Executive Producer for Lighthearted Entertainment.
Join in the "Are You The One?" social conversation on Twitter and Instagram with the official hashtag #AYTO; follow the show's Facebook page and be sure to check out the new Snapchat account: AREYOUTHE1.
MTV is the leading youth media brand inspired by music, in nearly 180 countries and 450 million homes around the world, connecting with over 350 million fans across all social media platforms. A unit of Viacom Inc. (NASDAQ: VIAB, VIA), MTV operations span cable and mobile networks, live events, and the new MTV Studios unit which produces original and reimagined content for SVOD and linear networks based on MTV's library of over 200+ youth titles and franchises.
About Lighthearted Entertainment:
Lighthearted Entertainment creates groundbreaking, dynamic unscripted content for television and digital platforms around the world. Established in 1992 by Howard Schultz, Lighthearted quickly achieved global success with properties such as ABC's "Extreme Makeover," Fox's "The Moment of Truth," AND MTV's "Next" which set the stage for a portfolio of thousands of hours of innovative and compelling programming. Today, co-owners and Presidents Rob LaPlante and Jeff Spangler continue to develop and produce much buzzed-about series, including hit "Dating Naked" on VH1 and OWN's new relationship show "Ready To Love."
Related Articles View More TV

Stories
More Hot Stories For You