Jay Leno to Play Ed Sullivan in MIDAS MAN Film
The film is currently in production.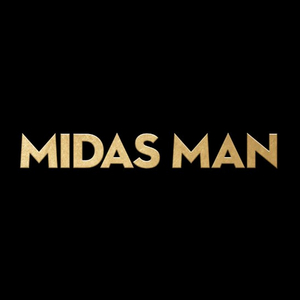 Jay Leno has been set to make a rare film appearance as Ed Sullivan in the upcoming film Midas Man.
Deadline reports that the film is currently in production, starring Emily Watson, Eddie Marsan, Lukas Gage, Rosie Day and Bill Milner.
MIDAS MAN is the first feature film to tell the true and extraordinary story of Brian Epstein. Affectionately known as "the fifth Beatle", Brian took the music industry by storm during the 1960s as he created a cultural explosion and creative REVOLUTION when he discovered a series of - what became - legendary artists, from The Beatles to Cilla Black and Gerry and The Pacemakers.
Ed Sullivan was largely responsible for introducing The Beatles to American audiences. Their first appearance on February 9 1964 was viewed by a record-breaking 73 million viewers, now viewed as a watershed that helped lead to "Beatlemania" in America.
MIDAS MAN will be directed by internationally acclaimed filmmaker JONAS ÅKERLUND (Polar, Lords of Chaos), and multiple-Grammy winning music director (Paul McCartney, MADONNA, BEYONCE, Lady Gaga, U2, THE ROLLING STONES and Ozzy Osbourne and many others). Steeped both in music and film culture, Åkerlund is uniquely placed to bring this outstanding and human story to life. Åkerlund will also have creative input into the film's iconic soundtrack.
VIDEO: WE tv Drops KOLD X WINDY Supertease

December 8, 2022

"Kold" Wise (Sh'Kia Augustin, Black Lightning)'s group member Renee "Windy" Johnson (Nijah Brenea, Rap Sh!t), is a rapper dedicated to the city streets. As Malika's career begins to ignite, the challenges she faces start to stack up. Her credit card fraud catches up with her, and rival artists view her as a threat. Watch the video trailer now!
---
Interview: Playwright Samuel D. Hunter Discusses Adapting THE WHALE Into a Film

December 8, 2022

BroadwayWorld caught up with playwright Samuel D. Hunter after The Whale's highly-anticipated premiere to discuss how he adapted the play into a film, how it was rehearsed like a theatrical production, Brendan Fraser's acclaimed performance, and more.
---
Taylor Swift & Future Lead 2022 RIAA Gold & Platinum Tallies

December 8, 2022

Building on her history-making career with another million-plus first week launch, Taylor Swift earns the Top Album with her 2X Platinum Midnights (Republic Records), while Future locks the Top Single with his 3X Platinum "Wait for U" (Epic Records/Freebandz). #RIAATopCertified in 2022, this culmination celebrates those who commanded the charts.
---
LIVE WITH KELLY & RYAN Announces Special Holiday Festivities

December 8, 2022

Then on Monday, Dec. 19, "Live" brings the holidays to life with the "Live with Kelly and Ryan: Home for the Holidays" special episode. Award-winning musicians DAVID FOSTER AND KATHARINE MCPHEE will perform "Jingle Bell Rock," and the internationally beloved RADIO CITY ROCKETTES will dance their way onto the "Live" stage.
---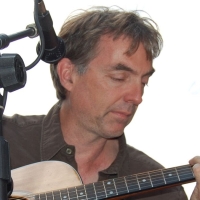 David Gilbert Foster Emerges with Album 'AMERICAN DREAM'

December 8, 2022

Each song on AMERICAN DREAM touches on a different aspect or experience of Foster's life, with the title track being an all-encompassing examination of many issues from his childhood to the present. At six and a half minutes long, the song was inspired by Foster's love for Don McLean's epic "American Pie."
---