Film Society of Lincoln Center May Announcements and Updates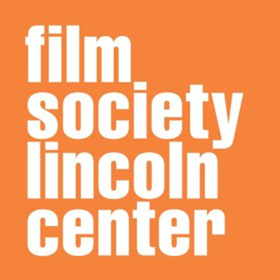 The Film Society of Lincoln Center is devoted to supporting the art and elevating the craft of cinema. The only branch of the world-renowned arts complex Lincoln Center to shine a light on the everlasting yet evolving importance of the moving image, this nonprofit organization was founded in 1969 to celebrate American and international film. Via year-round programming and discussions; its annual New York Film Festival; and its publications, including Film Comment, the U.S.'s premier magazine about films and film culture, the Film Society endeavors to make the discussion and appreciation of cinema accessible to a broader audience, as well as to ensure that it will remain an essential art form for years to come.
JUST ANNOUNCED:
Robert De Niro has been added as a presenter for the 45th Chaplin Award Gala honoring Helen Mirren.
FSLC and African Film Fest, Inc. announced the complete lineup for the 25th annual New York African Film Festival, May 16-22.
Sneak Preview: Paul Schrader's latest film, First Reformed (NYFF55), followed by a Q&A with Paul Schrader and Ethan Hawke on May 15.
Film Comment is launching a monthly series of Free Talks kicking off with Paul Schrader (First Reformed) in May, Ari Aster (Hereditary) in June, and Boots Riley (Sorry to Bother You) in July; dates to be announced.
THIS WEEK:
The fifth edition of annual nonfiction showcase Art of the Real continues through May 6!
The 45th Chaplin Award Gala honoring Helen Mirren will take place Monday, April 30 in Alice Tully Hall, with presenters Mikhail Baryshnikov, Robert De Niro, Vin Diesel, Morgan Freeman, Taylor Hackford, Jeremy Irons, and Julie Taymor in person.
New Release: Claire Denis's Let the Sunshine In (NYFF55) opens today with Denis in person at 5:00 pm & 7:45 pm and Juliette Binoche in person May 4 & 5.
COMING SOON:
New Release: Hong Sang-soo's The Day After (NYFF55) opens May 11.
New Release: Carla Simón's Summer 1993, winner of the Best First Feature Award at the 2017 Berlin International Film Festival, opens May 25.
Related Articles View More TV

Stories