Don't Miss Angela Lansbury's Return To TV Tonight in New LITTLE WOMEN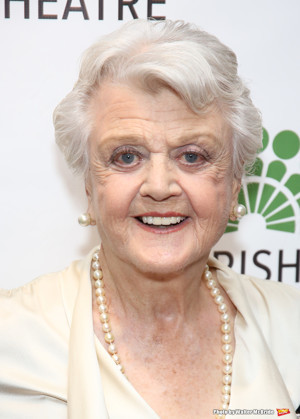 As announced earlier in the year, Angela Lansbury is set to make a triumphant return to television in BBC1's new LITTLE WOMEN, airing tonight at 8pm!
Tony Award-winner, Angela Lansbury joined the cast of the three-part television adaptation of Louisa May Alcott's, Little Women for BBC One and Masterpiece on PBS.
The stage legend would portray Aunt March in the miniseries, which will is written by Heidi Thomas and features direction by Vanessa Caswill.
First released in 1868, Louisa May Alcott's novel is an international bestseller about a family of women. Following the trials of The March sisters, Jo, Meg, Beth and Amy the tale chronicles how the sisters make their way into adulthood and navigate their lives and loves.
The tale has enjoyed numerous film adaptations and was adapted for the Broadway stage in 2005 as a musical starring Sutton Foster as Jo March and Maureen McGovern as Marmee,
Lansbury has enjoyed a career spanning nearly 75 years in film, stage, and television. Winner of five Tony Awards, she made her Broadway debut in 1957 in Hotel Paradiso. In 1960, she returned to Broadway in Shelagh Delaney's A Taste of Honey. In 1964, she starred in her first musical, Anyone Can Whistle, and in 1966, she triumphed as Mame, winning her first Tony. She won three more Tonys for Dear World (1968), Gypsy (1974), and Sweeney Todd (1979). After a 23-year hiatus, she returned to Broadway in 2007 in Terrence McNally's Deuce. In 2009 she won her fifth Tony Award as Madame Arcati in Noel Coward's Blithe Spirit. She also appeared as Madame Armfeldt in A Little Night Music (2010), and in Gore Vidal's The Best Man (2012). In 2013, she appeared in the acclaimed Australian tour of Alfred Uhry's Driving Miss Daisy, with James Earl Jones and Boyd Gaines, a production which was filmed for cinemas.
In March 2014 she again played Madame Arcati at London's Gielgud Theatre, for which she won the Olivier Award. Previous London appearances were in the RSC's production of Edward Albee's All Over at the Aldwych, Gypsy, and Hamlet.
She has appeared in over 60 films starting with Gaslight at age 17 (first Academy Award nomination), The Portrait of DorIan Gray (second Academy Award nomination), and The Manchurian Candidate (third Academy Award nomination). She was THE VOICE of Mrs. Potts in Disney's BEAUTY AND THE BEAST and more recently, she co-starred in Emma Thompson's Nanny McPhee and with Jim Carrey in Mr. Popper's Penguins.
From 1984 through 1996 she starred as Jessica Fletcher on Murder, She Wrote, the longest-running detective drama series in TV history, for which she won four of her six Golden Globe Awards. She is recipient of the National Medal of the Arts, the KENNEDYCenter Honors. In addition to her five Tonys, Olivier, and six Golden Globes, she has been nominated for eighteen Emmys and three Oscars, and in 2013 was awarded an Oscar for Lifetime Achievement in Motion Pictures. She was named a Dame of the British EMPIREby Queen Elizabeth II and was invested at Windsor Castle on April 15, 2014.