Brooklyn Film Festival's 21st Edition: THRESHOLD Announces Opening Night Film Program with The New York Times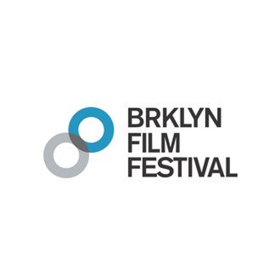 The 2018 Brooklyn Film Festival (BFF) is proud to announce that it is hosting a selection of short documentaries from The New York Times' Times Documentaries co-presented with a mix of BFF's animated and experimental films for the opening night program of the festival's 21st edition: THRESHOLD. The event will take place on Friday, June 1st at Wythe Hotel in Williamsburg. The screening will be followed by a Q&A with the BFF and the Times Documentaries filmmakers, and will be moderated by Brooklyn Film Festival Executive Director Marco Ursino. For tickets and festival information, visit:
http://www.brooklynfilmfestival.org/showtimes
"This will be an evening truly experimental in nature," said Brooklyn Film Festival Executive Director Marco Ursino. "The catch is that we are inviting, and at times, forcing the audience in and out of reality. And at times it is a painful reality. The emotional rollercoaster this strategy will trigger is both fun and harsh, but certainly unforgettable. Our goal is to offer in one single evening as many nuances our mind can conceive and to provoke a meaningful conversation between the filmmakers and the audience. 2018 must become the time of healthy, intense and real communication among people of different backgrounds and cultures. We all need that and look forward to it."
"It's a cool and somewhat unexpected mix of subjects and film styles, which speaks to the breadth of video journalism at the Times and what it means to favor story over format," said said Mona El-Naggar, Senior Producer of enterprise video at the Times and one of the filmmakers whose work is showing on opening night. "It's always a privilege to be able to engage directly with your audience, to be in the same room and have a conversation. There's a quality to that experience, which is often lost in the scattered space of online consumption."
The opening night film program comes on the heels of BFF announcing its film lineup last week. Like an aircraft entering the threshold on runway "21," BFF takes off on Friday, June 1st at returning venue: Wythe Hotel in Williamsburg. Over the course of the 10-day festival, BFF proudly presents film programs at Wythe Hotel, nearby returning venue Windmill Studios in Greenpoint, and five more screening venues throughout Brooklyn.
This year's festival is comprised of approximately 125 features and shorts from 30 countries spread over all continents, except Antarctica. THE LINEUP includes 19 world premieres, 21 USA bows, 37 east coast debuts and 30 first-time screenings in NYC. The festival will present in total 36 short narrative films, 16 short documentary films, 25 animated films and 20 experimental films.
BFF's list of sponsors for 2018 includes WNET, Eurochannel, G-Star Raw, AbelCine, VER, Sixpoint Brewery, Line 39 wine, Via and for the 6th consecutive year, TBWA/CHIAT/DAY, which has created another compelling and innovative promotional campaign tied to the theme: "Bad times make great art." Watch this year's campaign videos at: http://bit.ly/2FVlPtK and http://bit.ly/2I0d8nB.
Below is the Opening Night film program co-presented with Times Documentaries. To view the full film line up of this year's BFF, visit: http://www.brooklynfilmfestival.org/films/2018/index.asp
OPENING NIGHT FILM PROGRAM:
"Unexpected Discoveries"
Dir. James Mabery
USA, 2 min., Animation
A young fellow finds himself stumbling upon an ordinary flashlight that allows him to explore other places.
"Lieutenant of the Alt-Right"
By Emma Cott and Andrew Michael Ellis
USA, 21 min., Times Documentaries
Elliott Klein, a.k.a. Eli Mosley, is a rising white supremacist leader who depicts himself as an American patriot and Iraq war veteran. But our investigation found that his personal narrative - like much of the alt-right's messaging - is built on deception.
"Johnno's Dead"
Dir. Shepherd Chris
France, 8 min, Experimental
Despite having time to reflect upon his twelve years behind bars, he can't shake off the ghosts of the past.
"Weird"
Dir. Fausto Montanari
Italy, 2 min., Animation
A short animated film about diversity, "Weird" is a shout out to a girl who is usually judged to be weird and different.
"The Story of Esraa"
By Mona El-Naggar, Mark Meatto and Yousur Al-Hlou
USA 21 min., Times Documentaries
Esraa is looking to rent an apartment with her friends. In Egypt, where personal freedom can be routinely compromised in the name of religion, family and country, that makes her a rebel. Like many in her generation, she is gasping for change. Can she win?
"Contact (Vosta)"
Dir. Alessandro Novelli
Spain, 8 min., Animation
Between reality and fantasy, a woman's inner journey awakens her consciousness.
"Deportation Deadline"
By Brent McDonald, John Woo and Jonah M. Kessel
USA, 12 min., Times Documentaries
His daughter graduates. He faces deportation.
"My Yiddish Papi"
Dir: Éléonore Goldberg
Canada, 7 min., Animation
A young woman misses her grandfather's last phone call. After his death, she remembers a promise not kept.
"How an Alleged Sonic Attack Shaped US Policy on Cuba"
By Jonah M. Kessel, Melissa Chan and John Woo
USA, 14 min., Times Documentaries
In 2016, diplomats at the U.S. embassy in Havana were mysteriously stricken. Was it an attack? There is no official explanation for it, yet it has played a big role in America's current political disengagement with Cuba.
"Genesis"
Dir. Abtin Mozafari, Iran, 10 min, Experimental
A fantasy short film with a critical point of view about the horrible situation in Syria.
About Brooklyn Film Festival (BFF) :
The organizers of the Brooklyn Film Festival have been staging International, competitive film events since 1998. BFF's mission is to provide a public forum in Brooklyn in order to advance public interest in films and the independent production of films, to draw worldwide attention to Brooklyn as a center for cinema, to encourage the rights of all Brooklyn residents to access and experience the power of independent filmmaking, and to promote artistic excellence and the creative freedom of artists without censure. BFF, Inc. is a 501(c)(3) not-for-profit organization.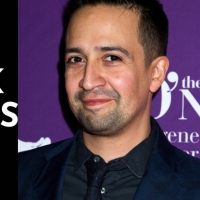 Lin-Manuel Miranda To Return For HIS DARK MATERIALS Season 3 On HBO

October 6, 2022

HBO has confirmed that award-winning composer and actor Lin-Manuel Miranda will return for the third season of the fantasy drama.
---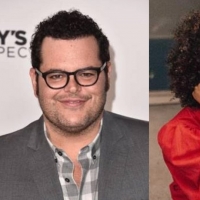 Development Halts On Disney+ BEAUTY AND THE BEAST Prequel Series

February 10, 2022

A planned Beauty and the Beast musical prequel series will not move forward at Disney+.
---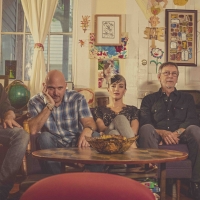 Tony & Grammy Winner Michael Cerveris' Loose Cattle to Stream Live Performance Tonight

January 5, 2022

Loose Cattle, fronted by two-time Tony Award & Grammy winner Michael Cerveris and Kimberly Kaye, will stream a performance live from New Orleans tonight!
---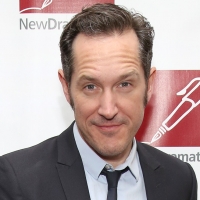 Bertie Carvel Joins THE CROWN Season Five As Tony Blair

October 28, 2021

The acclaimed Netflix series, 'The Crown' has added Tony Award-winning actor Bertie Carvel to its cast in the role of British Prime Minister Tony Blair.
---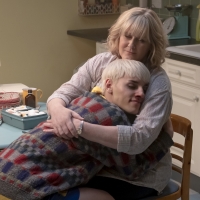 REVIEW ROUNDUP: What Do Critics Think of EVERYBODY'S TALKING ABOUT JAMIE?

September 17, 2021

Inspired by true events, Everybody's Talking About Jamie follows Jamie New (Harwood), a teenager from Sheffield, who dreams of life on stage.
---