Brooklyn Film Festival Announces 2018 Edition: THRESHOLD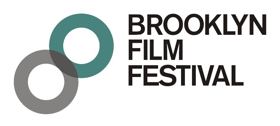 Brooklyn Film Festival (BFF), the first international, competitive film festival in New York, has closed submissions for its 2018 edition: THRESHOLD. BFF received a total of 2,584 films from 120 countries and will select roughly 130 film premieres to be announced in May. The films are DIVIDED in six categories: Feature Narrative, Feature Doc, Short Narrative, Short Doc, Experimental and Animation.
BFF's selection criteria, a 21-year-old set of rules, constitute the true festival's trademark. Participating films cannot be older than two years. Films are selected from the submissions only. All the selected films are shown twice. All the selected films participate in the competition. And the smallest film can win the top festival award: The Grand Chameleon.
The festival will run from June 1 through June 10 at two main venues: Wythe Hotel in Williamsburg and Windmill Studios in Greenpoint. Additional programming will be presented on June 5 at Syndicated in Bushwick and on June 8 at UnionDocs in Williamsburg. On June 6 and 9, BFF will present a total of five shows at Made in NY Media Center by IFP in Dumbo, where it will also present the 14th annual kidsfilmfest on June 2. On June 9, the 7th annual BFF Exchange program will be hosted by Kickstarter in Greenpoint and on June 4, BFF will be hosted by Alamo Drafthouse in Downtown Brooklyn. Additional programming and networking events will be announced at a later date.
BFF Executive Director Marco Ursino said of the 2018 edition, "This will be a special year: we are finally 21! We start seeing things for what they really are, although it doesn't take a genius to see that we are living in pretty challenging times! Division, bigotry, the wall, Trump...but luckily, some great things usually come from bad times. For example, the Spanish Civil War gave us the Guernica; the NYC defaults in the 70's gave us the best graffiti in the world. Even the Great Depression gave us swing dancing. It doesn't matter how bad it looks, art always wins. And this year's festival is not going to be the exception. In the middle of this undeniably appalling time in American history, directors, actors, producers and the festival want their voices heard. Bad times make great art. And if so, this year's Brooklyn Film Festival should be amazing."
BFF's list of sponsors for 2018 includes WNET, Eurochannel, G-Star Raw, AbelCine, VER, NYC Camera Company, Sixpoint Brewery and for the 6th consecutive year, the truly innovative TBWA/CHIAT/DAY will create our promotional campaign. As a 501 (c)(3) non-profit organization, BFF is supported in part by public funds from the NYC Department of Cultural Affairs in partnership with the City Council, Google for Nonrofits, CUNY, The Young Professionals of the Americas Society and TechSoup. Several BFF events this year will be organized in collaboration with Brooklyn Filmmakers Collective, Brooklyn Documentary Club, Film Shop, Video Consortium, UnionDocs and Maysles Documentary Center.
In each of the six film categories, BFF's judges will select Best Film, Spirit Award and Audience Award winners. From all the six categories combined, BFF will award one of each of the following: Best Actor, Best Actress, Best Composer, Best Editor, Best Cinematographer, Best Screenplay Writer, Best Producer, Best New Director and Best Brooklyn Project. Through the resources of our sponsors, BFF will assign to the winning filmmakers over $50,000 in prizes (products, services and cash).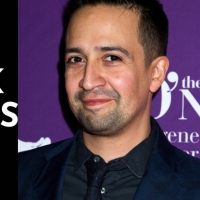 Lin-Manuel Miranda To Return For HIS DARK MATERIALS Season 3 On HBO

October 6, 2022

HBO has confirmed that award-winning composer and actor Lin-Manuel Miranda will return for the third season of the fantasy drama.
---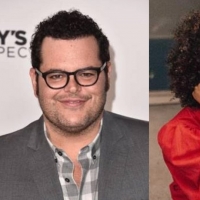 Development Halts On Disney+ BEAUTY AND THE BEAST Prequel Series

February 10, 2022

A planned Beauty and the Beast musical prequel series will not move forward at Disney+.
---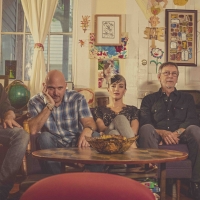 Tony & Grammy Winner Michael Cerveris' Loose Cattle to Stream Live Performance Tonight

January 5, 2022

Loose Cattle, fronted by two-time Tony Award & Grammy winner Michael Cerveris and Kimberly Kaye, will stream a performance live from New Orleans tonight!
---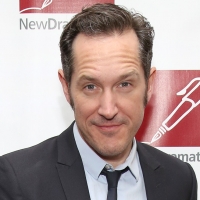 Bertie Carvel Joins THE CROWN Season Five As Tony Blair

October 28, 2021

The acclaimed Netflix series, 'The Crown' has added Tony Award-winning actor Bertie Carvel to its cast in the role of British Prime Minister Tony Blair.
---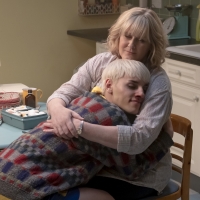 REVIEW ROUNDUP: What Do Critics Think of EVERYBODY'S TALKING ABOUT JAMIE?

September 17, 2021

Inspired by true events, Everybody's Talking About Jamie follows Jamie New (Harwood), a teenager from Sheffield, who dreams of life on stage.
---