Tulsa Opera Names New Chief Executive Officer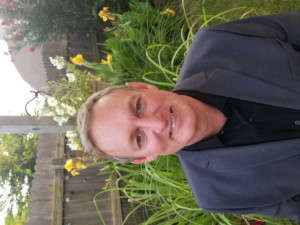 Tulsa Opera, one of the nation's most veteran regional opera companies and an historic incubator of rising vocal talent, has appointed Ken McConnell as its Interim Executive Director and Chief Executive Officer. General Director and CEO Greg Weber is stepping down to pursue personal interests, but he remains closely connected with the organization.
Ken McConnell has been with Tulsa Opera since 2014, initially serving as the Chief Financial Officer and then promoted to Chief Administrative Officer in 2016. McConnell has guided the organization in balancing its budget four out of five past seasons. He served as Weber's right-hand man on all organizational decisions, and he is a trusted collaborator with the Board of Directors. Board of Directors President, Kate Davis, tells us, "Tulsa Opera has been fortunate to have Greg leading the company these past two years. He and artist director Tobias Picker brought world-class productions back to Tulsa and their new programs, Raise Your Voice! and Random Acts of Kindness, show Tulsa Opera is a valuable community partner. Greg invigorated the company, and we look forward to continuing to work with him to put in place our 5-year plans. This shift in responsibilities will allow Greg to do the things he loves doing for Tulsa Opera while pursuing new endeavors. We feel it is a win-win for Tulsa Opera and our community."
Says Ken McConnell "I am honored to accept this role with Tulsa Opera, and will continue to advance the company's longstanding vision of educating and providing the highest quality artistic product to current and future generations for years to come."
Now entering its 71st season, Tulsa Opera's mission is to produce professional opera of artistic integrity and enrich its region through innovative education and outreach programs. The company presents three productions annually at the Tulsa Performing Arts Center. Its presence at TPAC, its Resident Artist Program (which draws young talent from across the U.S.), its accomplished Tulsa Youth Opera, as well as having the most extensive arts education program in Oklahoma, have established Tulsa Opera as a cornerstone arts organization in the southern central U.S. The company touches nearly 30,000 people annually, drawing audiences from a five-state region.
The 2018-19 season includes: The Barber of Seville, The Little Prince and Don Giovanni. The Barber of Seville performances are in the Tulsa Performing Arts Center, Friday, Oct. 19 at 7:30 p.m. and Sunday, Oct. 21 at 2:30 p.m. The Little Prince performances are scheduled at the Tulsa PAC for Friday, April 15, 2019, at 7:30 p.m. and Sunday, April 17, 2019, at 2:30 p.m. Don Giovanni performances are in the Tulsa PAC on Friday, May 3, 2019, at 7:30 p.m. and Sunday, May 5, 2019, at 2:30 p.m.
Current Tulsa Opera season ticket holders may renew their subscriptions any time. New season subscriptions are also now available. Season tickets range from $90 to $273, include all mainstage shows and all associated fees. For additional information, visit tulsaopera.com or call 918-587-4811.